Doug Parker created Cruise Radio in 2009 as an informative and entertaining resource for cruisers presenting in-depth information via Internet radio, an untapped medium that he believed had great potential.   Cruise Radio caught on quickly. Buoyed by consumers looking for good value in a depressed global economy, Cruise Radio has risen to over 125,000 weekly listeners.  Ongoing weekly features highlighting the value of a cruise vacation as well as in-depth interviews with travel and cruise professionals, have ensured Cruise Radio a solid position of authority in the cruise industry.
On-board Broadcast's to date: Allure of the Seas, Jewel of the Seas, Carnival Magic, Carnival Liberty, Carnival Destiny, MSC Poesia, Holland America Line's ms. Eurodam, Carnival Dream, Oasis of the Seas, Norwegian Epic, Celebrity Solstice, Celebrity Eclipse, Carnival Freedom, Carnival Fascination, Freedom of the Seas, Monarch of the Seas, Norwegian Sun, and Norwegian Sky
Behind the Mic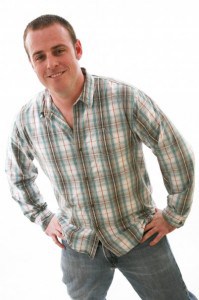 Doug Parker-  Host and creator of Cruise Radio. Doug was born in Jacksonville, Florida and has spent the last 10 years in FM radio. His passion's are traveling, skydiving, running, and cruising. Over the years Doug has worked as a country-music radio personality in Nashville, Tennessee; Valdosta, Georgia, and Jacksonville, where he has spent most of his career. Doug is active in all aspects of Cruise Radio including production, sales, web content, and promotion. Email: Doug [at] CruiseRadio.net
Matt Basford-  Host and producer of Cruise Radio. He was born and raised in Jacksonville, Florida and attended Hofstra University in New York where he majored in liberal arts and theater. He began his radio career in high school at WJAX and continued to work in Top 40 radio in Chicago, Salt Lake City, New Orleans, and National Public Radio in Los Angeles. While in L.A., Matt acted in film and TV, preformed stand-up comedy, and was the winning bachelor both times he appeared on "The Dating Game." Matt is the brains behind all the catchy production in Cruise Radio's shows. Email: Matt [at] CruiseRadio.net.
There's a lot of work that goes into Cruise Radio every week to make sure we bring you the most accurate information. Without the hard work of these contributors, none of this would be possible. Their expertise and their on-going commitment to Cruise Radio makes us one of the most reliable and accurate resources.
Stewart Chiron, The Cruise Guy®, is one of the world's most quoted cruise industry experts. He's a regular contributor on trends and deals for leading news organizations, like ABC, NBC, CBS, FOX, WGN, Good Morning America, CNBC, Travel Channel and CNN.
Chris Owen is a travel writer charged with sharing frank, inside information on cruise vacations with travelers. Certified a Master Cruise Counselor by the Cruise Lines International Association, Chris can be found via the popular travel blogs  ChrisCruises and Gadling where he posts daily and as a contributor to a variety of other online publications including FoxNews, The LA Times, CruiseCritic,  NorthJersey, The Seattle Times, and The National Post and on the cruise information website, YourCruiseDream.com.
Christopher Elliott is a multimedia journalist, consumer advocate, author, and professional speaker known for his practical advice and creative solutions to customer-service problems.. He has been featured as a travel expert on TV, including NBC Nightly News, ABC World News Tonight and CBS.  is a consumer advocate, multimedia journalist.  He's the author of Scammed: How to Save Your Money and Find Better Service in a World of Schemes, Swindles, and Shady Deals (Wiley),and the editor of Elliott.org.
Nancy Schretter of Family Travel Network is an award-winning travel journalist and editor and contributes to several radio shows. Nancy has spoken about family travel at numerous travel industry conferences and has been widely quoted on the subject in major newspapers, magazines and other publications.
Cruise Radio | 4358 Timuquana Road | Unit 134 | Jacksonville, Florida 32210
Office 866.874-7957