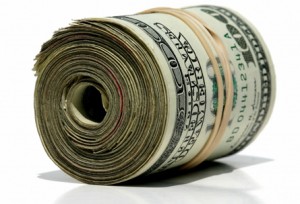 By Sarah Phillips
When you're booking a cruise or getting ready to go on one, there are a few things you'll need to consider or take care of first. Don't worry, we've got you covered on both sides.

1. Know Where You Want to Go 
Before you can really book a cruise, you'll want to figure out where you're going. Are you looking for a Caribbean cruise? Alaska? New England? Europe? Hawaii? Asia? Cruise Lines go pretty much everywhere in the world now. By choosing the region of the world you're most interested in, it makes it easier to narrow it down.

2. Research Cruise Line 
Your Cruise Line can be just as important as your cruise destination. While they generally have some similarities, each cruise line offers different features and a different vacation feel. You've got your large liners – Royal Caribbean, Carnival, Norwegian, etc. You've got your small, intimate ships – Regent Seven Seas, Windstar, The Yachts of Seabourn, etc. You've also got River Cruises – Viking, American Cruise Lines. Some cruise lines strongly cater to families, others focus on luxury and still others focus on offering different and unique onboard features and port destinations.  With all those choices out there, it's important to find the right fit for you.

3. Budget 
Budget will impact your destination, your cruise line, your onboard experience and your port experience. IT's important to know before you even start looking how much you want to spend. One of the great things about cruising is its affordability.  However, you need to be sure to plan for all related expenses, such as gratuities, airport transfers, shore excursions, and on board expenses.  Know before you go what you want to spend and it'll make it easier to stay on track. One trick I've used before is cash. I take a certain amount of cash to pay for on board and port expenses and when it's gone, I know I'm done spending (I just keep putting the cash down on my onboard card at Guest Services to cover on board spending).
4. Travel Insurance 
One of the most important things you can do for your vacation. Trip Insurance covers such an array of things you'll never think about.  I've been on a few ships with medical emergencies – did you know for the most part your Healthcare plans don't cover that? Airline lose your luggage? Often trip insurance will cover replacement clothes.  You may never need to use it and that's OK. But if you do, you'll be so glad you've got it.
TripInsurance.com offers you the chance to compare plans and pick the best one for you.
5. What Type of Cabin 
Another place where you've got lots of choices: Inside, Ocean View, Balcony, Suite, Aqua Suite, Spa Suite. Well, I could really go on and on, but you get the idea. This is one that depends on what's important to you. When I book a cruise, price is always a factor, so we typical book interior with porthole (I need the sunshine!) or Ocean View. My parents love to splurge and get a balcony with a great view (they love eating breakfast on the balcony in their bathrobes). Sometimes your cabin comes with special features not available to other passengers. For example, the Aqua Class on Celebrity offers exclusive access to a specialty restaurant offering 'clean cuisine,' Relaxation rooms, upgraded room service menus, and other exclusive spa offerings.  Most suites offer VIP boarding and check-in.  When you're booking a cabin choice, you'll need to look at the full picture before making your choice.
6. Where to Look for Prices 
When you've picked a cruise, the next step is finding the best price. You can obviously book directly with the cruise lines themselves.  Often that will get you a good rate. Some lines even offer price protection or price guarantees (note – they usually have some restrictions, check with the Cruise Line). Carnival offers price protection with its Early Saver Rate. We suggest booking with a reputable travel agent.
7. How You'll Get to the Cruise Port. If you're not driving to your port, you'll need to get from the airport to the ship. Most cruise lines offer port transfers to/from airports. I think they tend to be overpriced and with a little research, I can usually find a local option that saves me up to 50%. Think about any friends you might have in the area who could pick you up or ask friends who sail a lot who they use. Usually taxis aren't the cheapest option, so stay away from that route. Websites like cruisecritic.com offer boards on transportation options to give you more choices.
8. Onboard Expenses 
Don't let onboard expenses blow your budget and give you vacation sticker shock on the last day of your cruise. The best way to do this is to be aware of what you can spend money on while on your cruise ship.  Awareness is the key to not overspending. Shore excursions, gratuities, beverages, souvenirs, spa treatments, photography and specialty dining are just some ways your onboard spending can add up. Book your shore excursions ahead of time and consider using a third party company like Cruising Excursions to save even more money. . Pre-pay your gratuities. Expect some onboard expenses to be more expensive than their shore counterparts – like the spa. Limit yourself at the shops; do you really need 7 liters of Rum just because it's soo cheap? As long you have awareness and realistic expectations of your spending, you'll be just fine.
9. Personal health 
While a cruise offers a great chance to relax and get away – which offer fantastic health benefits – you want to remember your body may still have some limitations. You need to be sure to bring all of your medications and bring extra (just in case your trip is delayed, you don't want to be without your medicine). Remember, your doctor is thousands of miles away from your cruise ship. Just because you're on vacation, do don't want to throw all caution to the wind. If you've never done strenuous activity before, it's probably not best to book a shore excursion with a 10 mile bike ride. Stay smart and you'll stay healthy.
10. Take Care of Things at Home 
When you're planning your cruise to get away from it all – don't forget about planning for what you're leaving at home. Pets, house, mail, etc. They all need some kind of plan too. If you have pets, you've likely got a plan in place for them from previous vacations; if not, check out local pet sitters (https://www.petsitters.org/) or boarding options. Make sure you have your mail held or ask a neighbor to pick it up for you. Clean out the fridge, take out the trash, unplug unneeded appliances and electronics and put your lights on timers. All lots of common sense things you want to make sure you remember to do.
Booking your first cruise can be a lot of fun, just make sure you have all your basis covered first.
Subscribe to our Cruise Updates.