A 100 year old woman who's lived through both World Wars, the Great Depression and the birth of Carnival Cruise Line – is now $5,000 richer.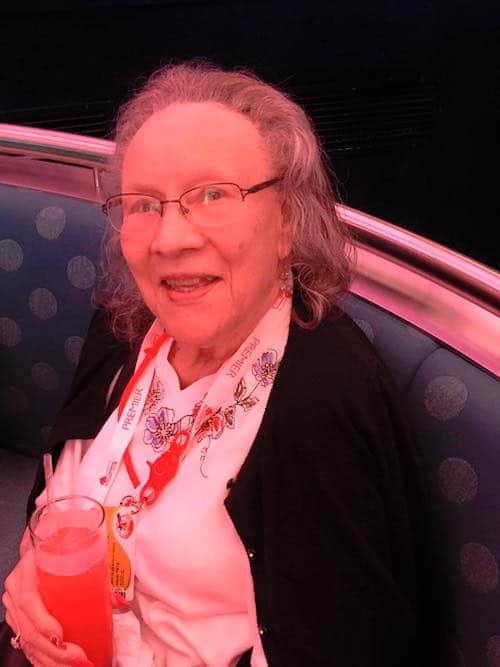 Senior Cruise Director, John Heald, posted on his Facebook page, "Sometimes there are things that make you feel so good inside. Something that happens that makes you punch the air with sheer delight and joy. I just felt that and I just did that"
He was talking about Anne, a gold status cruiser who struck it big on Friday night playing the slot machines aboard Carnival Sunshine. She is technically 100 years and 5 days old.
Follow passenger, Norman Freedman (aka Stormin Norm), said, "Anne is vibrant and still celebrating life on a Carnival ship – even at 100 years of age!"
The 2,600-guest Carnival Sunshine is currently on a special 11-night Eastern Caribbean Carnival Journey's cruise from Port Canaveral, Florida to San Juan Puerto Rico.
Photo: Carnival/John Heald FB