A lot of cruise lines ply the waters of Alaska and while any cruise line can offer an Alaska cruise, few can give you the true Alaska experience. A couple years ago I sailed Holland America's ms Oosterdam on a seven-night Alaska cruise, round-trip Seattle.
Here are 11 reasons why I'd cruise Alaska with Holland America:
1. The Route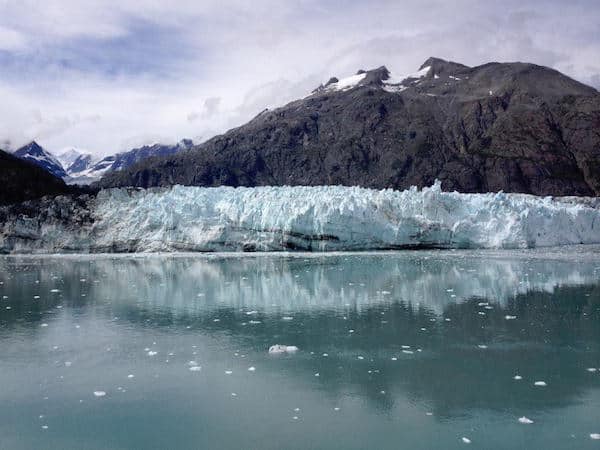 From the moment you leave Seattle until arriving in Alaska the natural wonders are bountiful. Seattle has year-round snow-topped mountains that give for great photo ops. Tracy Arm offers glaciers, mountains that tower over the cruise ship and. The route is designed with photography and stunning panoramic views in mind.
2. Onboard Location Guides
Hearing about the mammoth pieces of ice and ice fields are just one of the reasons Alaska rocks! To take it a step further, Holland America has on board destination guides to answer any questions you may have about the destination. It's not just the narration that the guides are helpful with. Say you need to get to an internet cafe in Juneau with a really fast connection or if you want to check out a food truck in Ketchikan, these guides can put you in the right direction. Think onboard concierge.
3. Wildlife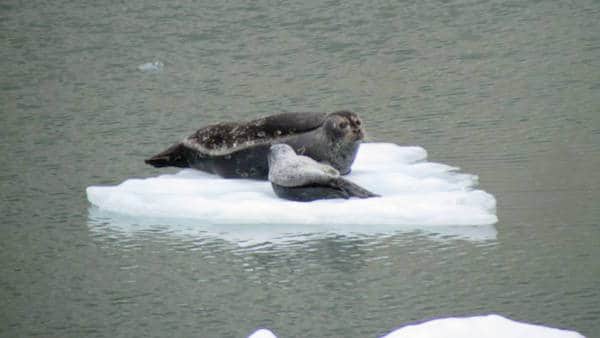 Seeing orca whale's jump in and out of the water in Puget Sound certainly isn't unheard of. Once in Alaska you'll see moose, wild game, salmon, bears and bald eagles.  You'll want to have your camera ready because while in Alaska you'll feel like you're living in a postcard.
4. Active Excursions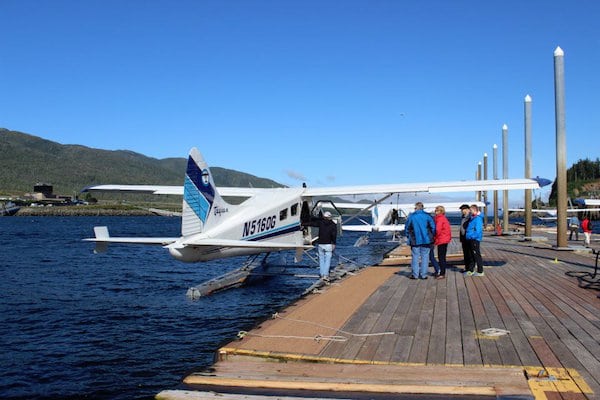 One thing Alaska has is plenty of active excursions. If you've considered hiking, trails, kayaking, fly fishing, bear watching and add something, Alaska is for you. I took a helicopter to the top of Mendenhall Glacier in Juneau and went to an all-you-can-eat crab feast in Ketchikan – both excellent choices.
5. Family Friendly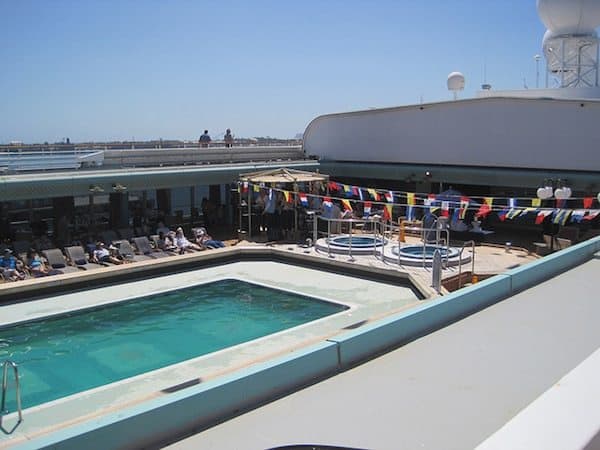 Along with Club HAL, Holland America offers a kids' and teens' hands-on Culinary Arts Center activity program to teach kids and teens how to make dishes from breakfast to dinner. Their "As You Wish" dining program gives guests the opportunity to dine at their normal family time, giving plenty of time for excursions before-hand or family friendly entertainment after dinner.
6. Learn while Vacationing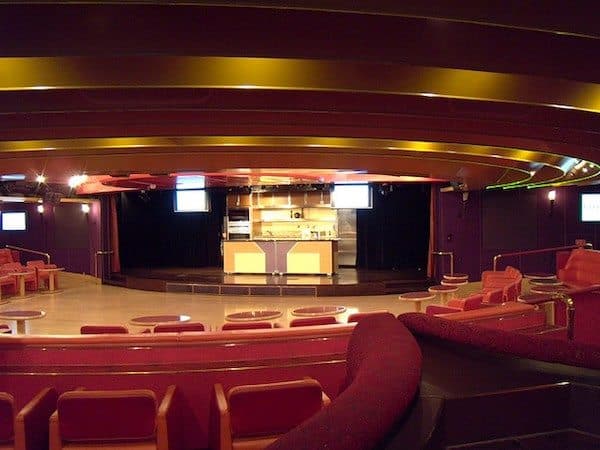 With Holland America's enrichment programs you can learn and discover while sailing. Some of the programs offered are computer, photo editing, wine and cooking classes. Loving to eat, one program really stuck out to me, the cooking class in the Queens Lounge, that is transformed into a culinary arts center. The Pinnacle Grill cooking class overtook all other onboard programming – plus they let you sample what they cooked!
7. Escape the summer heat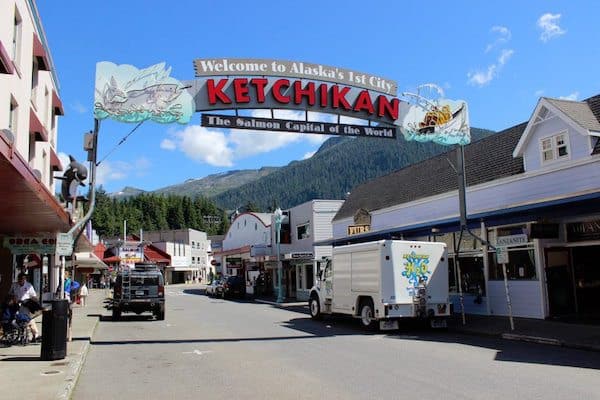 Alaska offers cool weather that lets you beat the summer heat. Since the season runs from April to September, you are guaranteed to have a brisk evening and sometimes during the day. A typical summer day heading north will be in the 50-60 degree range.
8. Something for everyone
With Holland America's Explore program, they have different activities branched off in different areas that will keep everyone satisfied. The program offers tracks in food & entertainment, regional speakers and lecturers, computer courses, and wellness courses. Most of the program's activities are offered free of charge. They even have different tastings and pub crawls aboard their ships.
9. All-Inclusive vacation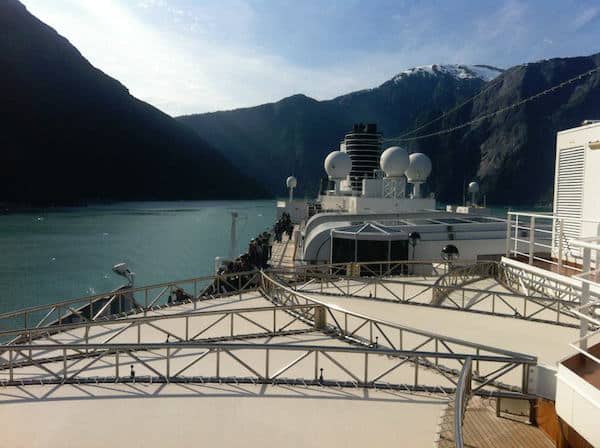 Historically cruises are known as all-inclusive (with the exception of liquor and excursions). With the room, food, entertainment, and the natural beauty of Alaska, this is a value packed vacation! Compared to going in on your own, hotel, airfare, baggage fee's, paying to eat out and so on, it makes perfect sense.
10. Food!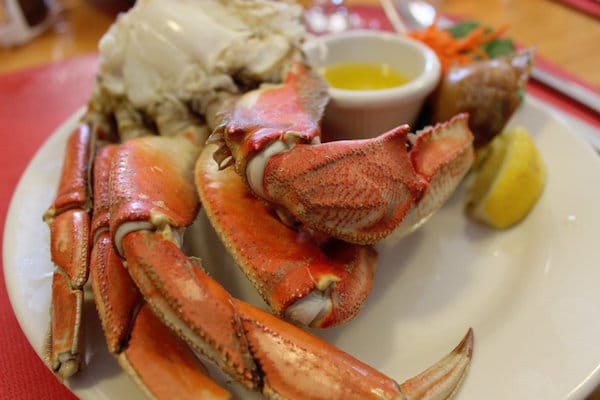 Everything about the food in Alaska is just amazing. From the fresh salmon, crab legs, and halibut, the options are unlimited (especially if you're a seafood lover!). Onboard we dined in the steakhouse themed Pinnacle Grill, Italian inspired Canaletto, and the main dining room. This was one Alaska cruise where I threw the diet to the side, and with good reason.
11. Knowing you're on a reputable brand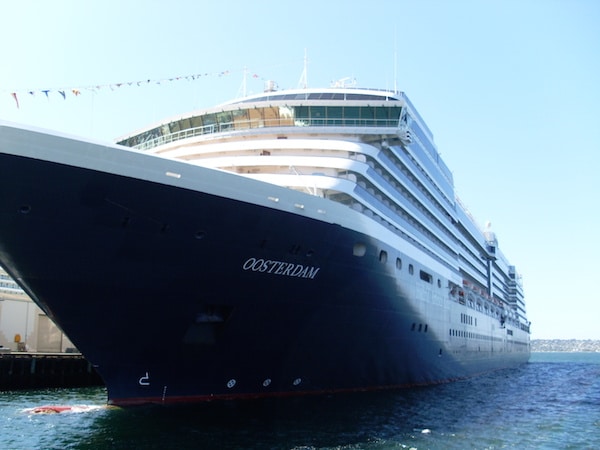 Holland America has been around for over 140 years.
Final Thoughts 
Keep in mind that Alaska is a bucket list destination, while the excursions can cost you more than a Caribbean port, they are worth it and the memories will last you forever!