Any cabin on a cruise ship is better than our bedroom at home, but let's face it: Who amongst us hasn't dreamed of taking just one cruise in the fanciest of suites aboard our favorite ship? You know, the cabin that has a hot tub on the balcony, a private butler, and so much space that you could play shuffleboard in the sitting area. While I'm pretty sure I'll never actually be able to afford one of these floating palaces, that doesn't stop me from dreaming about spending a week or more in one of these three cabins…
1. Anthem of the Seas' Royal Loft Suite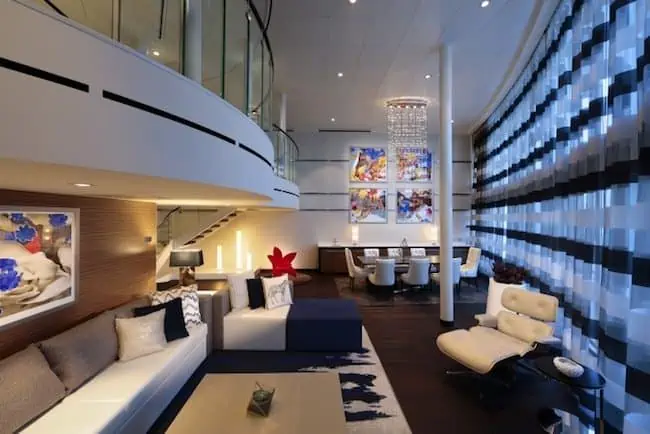 During my upcoming voyage on this massive ship, I'll have a balcony. But it won't measure up to the three — count 'em, three! — balconies this gorgeous room features. The suite itself is 1,640 square feet and spans two decks, with a master bedroom on the upper level including a walk-in closet that's bigger than the last cabin I stayed in. The master bathroom features a double-showerhead shower and a porthole, should you decide to look outside while cleaning up. The lower level includes a living room, a dining room table that will comfortably seat eight of your closest friends, and a second bedroom. Did I mention the three balconies? I did? Clearly, that's a big selling point for me. The price of this baby? As Sheila E sang of the Glamour Life, "If you have to ask you can't afford it."
2. Norwegian's 3-Bedroom Garden Villa Haven Suites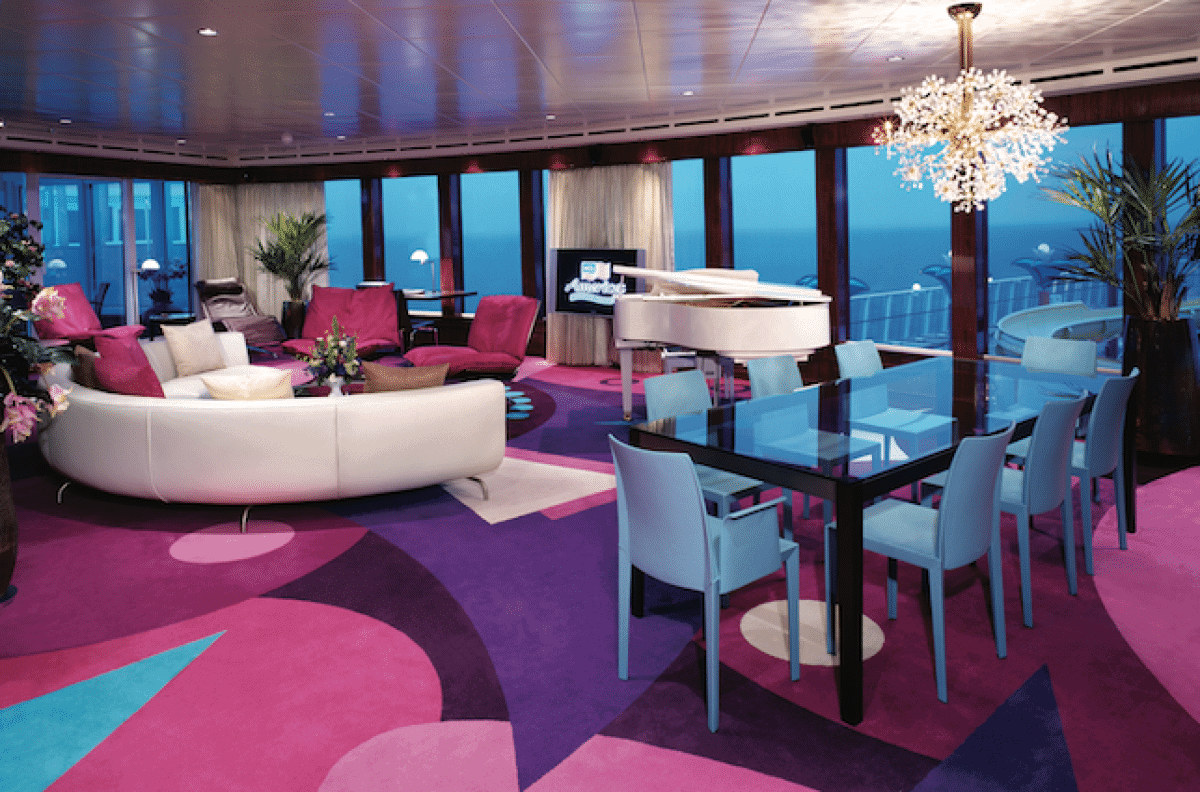 Found on several of the line's ships (including Jade, featured in this video tour), these are perfect for cruising with friends or family. They'd also be pretty sweet — pun intended — to travel in by yourself, rotating from bedroom to bedroom! Because a simple balcony won't do, these bad boys have private garden terraces… on which there is a hot tub. Is it too warm in the blazing sun? Never fear. The hot tub has a thatched roof! Because these are located in the line's ship-within-a-ship Haven area, you could go the whole trip without seeing any of your fellow passengers, should you so desire. Oh, and if you're entertaining guests? The version of this suite on Norwegian Gem and Jade has a baby grand piano. No, seriously.
3. Celebrity Reflection's Reflection Suite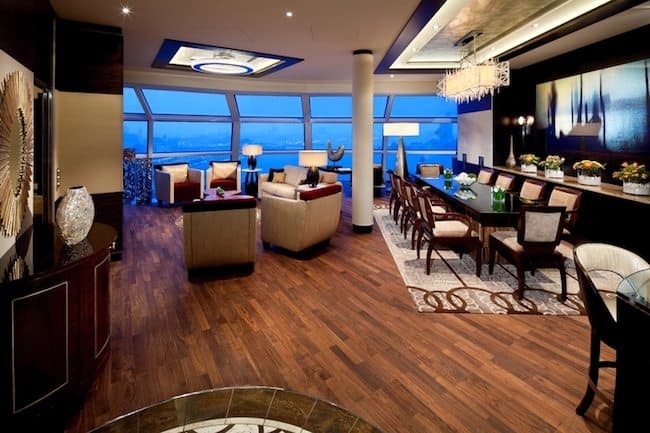 I've yet to sail on Celebrity, but this amazing suite is pretty much what I dream of at night. It was the line's first two-bedroom suite, both with balconies, and has all the perks you might expect… and some you wouldn't. Like, for example, an iPad which controls the lights (and offers free wifi). Or a bathroom that extends out over the edge of the ship and has to be seen to be believed. The shower in the master bedroom is almost like a glass box, with mirrored glass that allow you to look out without others looking in. Oh, and the floor is partially made of glass allowing you to look straight down to the ocean!
So those are the suites on my bucket list… which ones make yours?
Read our previous entries in the 12 Days of Cruising series: