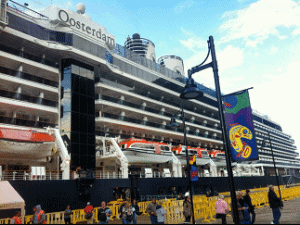 As the Holland America ms Oosterdam sailed out of Juneau last week, it marked the close of the 2012 Alaska cruise season. According to a west coast publication, the port received 920,000 cruise passengers this season, very close to the pre-season estimate of 930,000.
A recent study showed that the average passenger spent $200, bringing total revenue in Juneau to $180 million spent.
Juneau currently charges a head tax of $13 that's under the marine passenger fee which helped erect a new visitor's center, which is a big success according to the port director.
The Alaska cruise season runs from May to September.
Subscribe to our Cruise News Updates.
Related articles