Whether your cruise plans involve tons of activities and shore excursions, relaxation and slowing down or just hanging out, Carnival Cruise lines has plenty of unique and fun spaces for you to fuel up, catch up or just chill out.
Carnival first announced Fun Ship 2.0 at a press conference in NYC in October 2011, since then it's been snowballing in popularity.
Hear our NYC Fun Ship 2.0 broadcast here.
Fun Ship 2.0
1. Guy's Burger Joint. Not just another celebrity restaurant, Guy's Burger Joint on the lido deck serves up the best burgers at sea and a topping bar to rival the best roadside dinners. The hand cut and seasoned fries are the perfect companion to your burger. Once you've got your burger and fries and loaded up at the topping bar, this space features cool California road-trip themed dinning for a fun, memorable dining experience.  Oh, and do NOT forget to ask for the 'Donkey Sauce' – you don't want to miss this special, secret concoction.
2. Blue Iguana Cantina. Located directly opposite Guy's Burger Joint on lido deck, this Mexican-themed place features freshly made tacos and burritos. All the tortillas are made from scratch directly in front of you. Once you've made the choice between chicken, fish and pork, head over to the salsa Bar and you'll be able to sample more salsa than you can pronounce. You'll also be able to enjoy the Mexican theming in the seating area of this popular breakfast and lunch eatery.
3. Taste Bar. One of my personal favorites, this is where you can sample all of the unique dining options Carnival has to offer, complimentary of course. Stop by the Taste Bar daily – it's a new menu every day – to try something different. You can find samples from Fahrenheit 555 Steakhouse, JiJi's Asian Kitchen, Cucina Del Capitano, and more.It's a chill and stress free way to try new dishes and new places. Bonus, this can be found on all Carnival Ships, not just the 2.0 Fun Ships.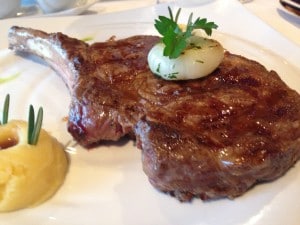 4. Fahrenheit 555 Steakhouse. Reservations are highly recommended for this destination restaurant. With elegant décor, exceptional service and a menu of mouthwatering options, this is truly the gem of the Carnival dining experience. The Steakhouse makes a great location for romantic getaways, celebrations and special moments. You'll receive a special chef's offering each night in addition to your entrée and appetizer choices. The Steakhouse also features the most extensive wine list on board. If you're budget-conscious, make your reservation for the first night of the cruise and you'll receive a complimentary bottle of wine. Keep in mind, the Steakhouse does have a $35 per person charge.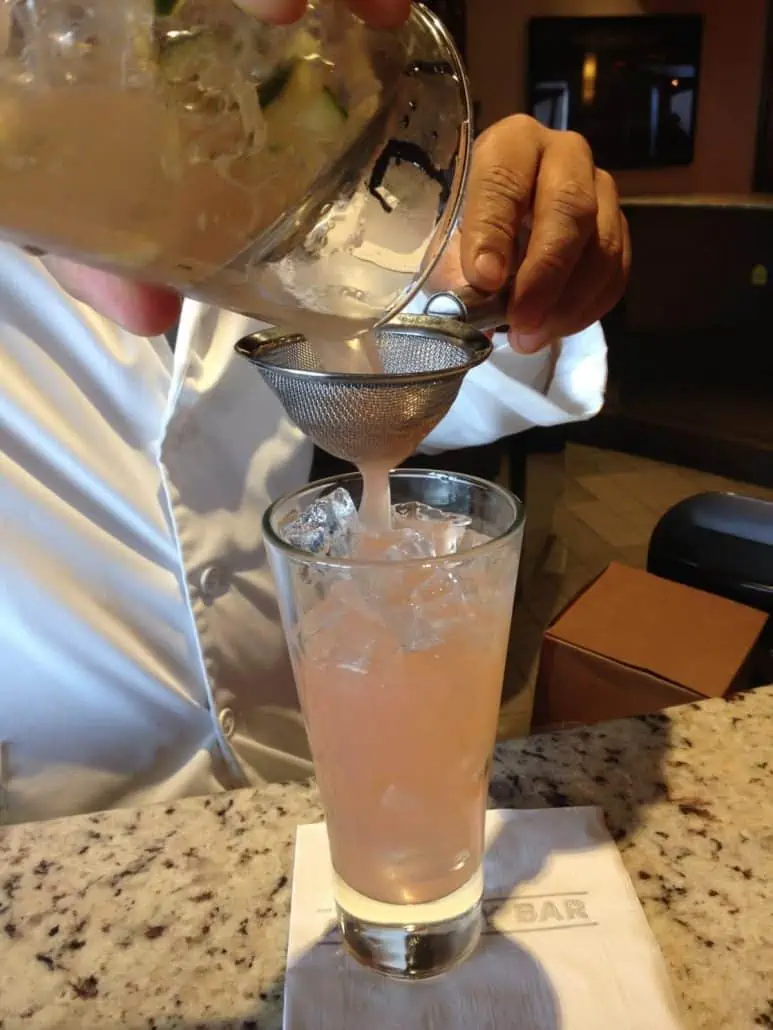 5. Alchemy Bar. The bar, a vintage-themed cocktail 'pharmacy' is run by Carnival's highly trained Master Mixologists. You can choose from a list of all-new cocktails on the light-up menus or create your own custom cocktail with some help from the pros. If you're the relaxing type, you'll find new friends here every night to toast with. If you're the daring type, the mixologists usually offer a class into the history of cocktails – complete with tasting (there's a small fee for this class).
To see if your next Carnival ship has these chill venues and more, check out carnival.com and explore your specific ship. In certain cases, you can even make reservations ahead of time.
By Sarah Phillips
Have you listened to Cruise Radio yet? Subscribe to us on iTunes and Stitcher Radio Network.