At long last, Carnival Vista arrived in the states this weekend for her naming and christening ceremony. To mark the occasion, the cruise line pulled out all the stops with a special concert, honored guests and a whole lotta food and drinks. While you're waiting for the special episode of Cruise Radio featuring behind-the-scenes interviews from some of the folks who helped put the whole thing together, here's a look at our five favorite moments from the incredible event.
1. The Concert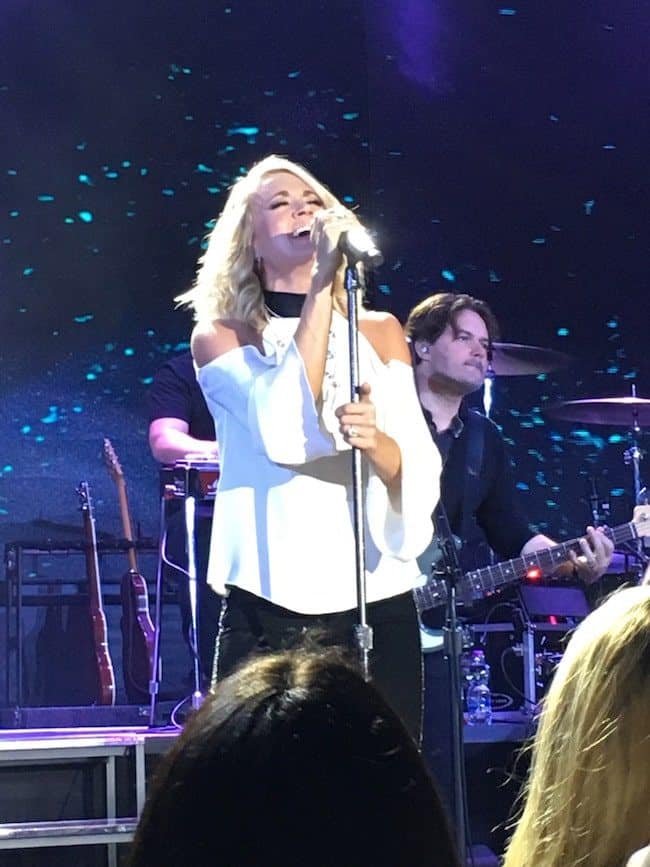 Even superstar Carrie Underwood seemed bowled over by how special her performance in Vista's Liquid Lounge really felt. Accustomed to playing in huge stadiums, this intimate performance for around 1,000 guests found Underwood exclaiming, "I can see all your faces!" And more than a few of those upturned faces were tear-streaked when she performed "Keep Us Safe," the tune she penned to honor military servicemen… many of whom were in the audience thanks to Carnival's partnership with Operation Homefront.
2. The Live Feeds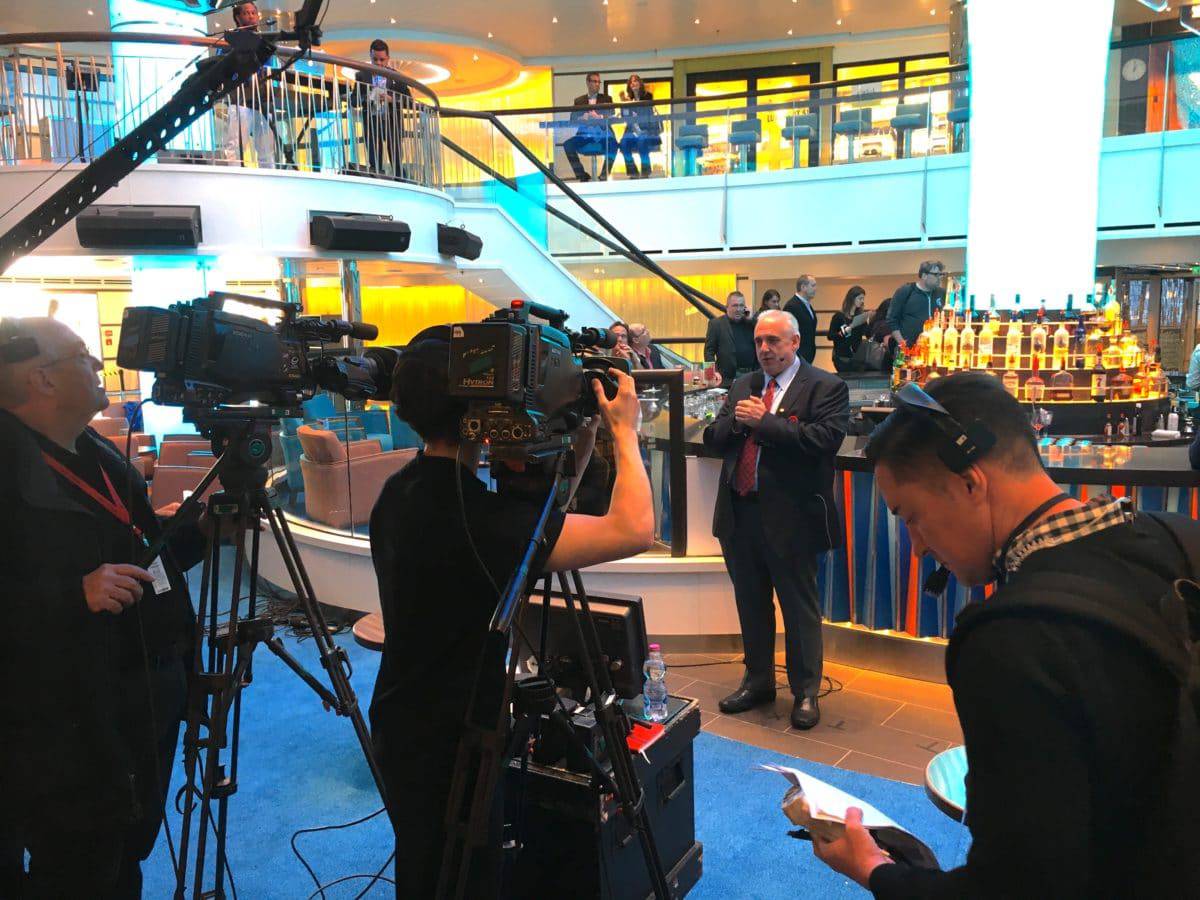 It wouldn't be a media event without Carnival's indefatigable senior cruise director, John Heald, on hand to keep people smiling. Friday, he and Vista's cruise director, Matt Mitcham, did a series of live broadcasts for the line's Facebook page, which can be found here. But the real fun was going on behind the scenes. For Matt, this meant dashing about from one location on the ship to another. For Heald, who was based in the ship's atrium, it meant being wildly entertaining between takes. When guests at the bar cheered him on, Heald quipped, "Oh, please, that's the free drinks talking!" And when an unsightly wire from his earpiece put in an unexpected appearance, he joking chastised patrons, "Why did none of you tell me?"
3. The Naming Ceremony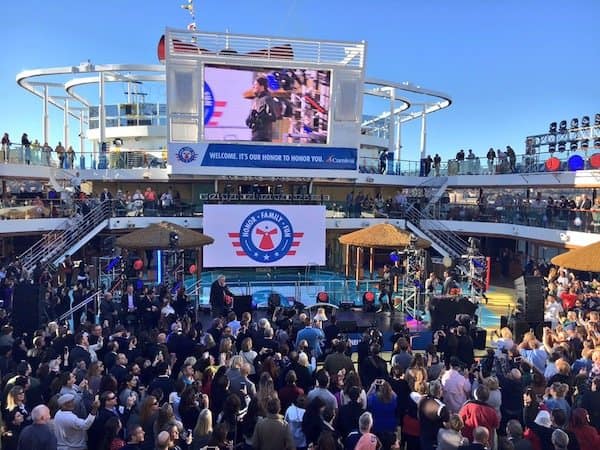 No matter how many times you've seen pictures or videos, they can't capture the excitement of actually attending this special moment in a ship's life. And when you think about it, so few people actually have that opportunity. Sure, there are an ever-growing number of ships being launched by the various cruise lines, with millions of passengers enjoying them each year. But out of all those passengers, only a select few actually get to be there for the big moment. When godmother Deshauna Barber made it official, we literally got chills… and not just because we had to imagine she was freezing in her gorgeous but lightweight Miss USA gown and sash!
4. Exploring the Bars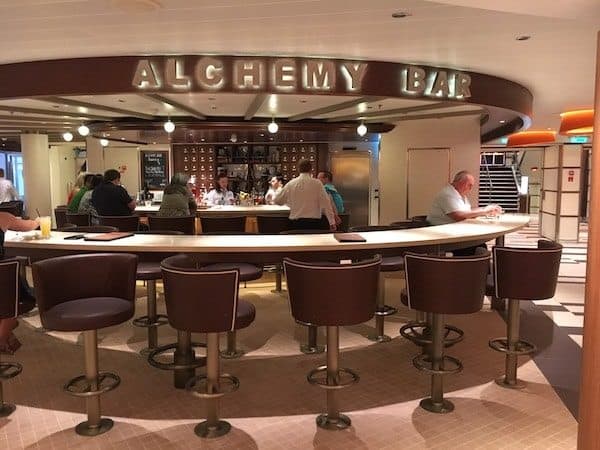 For many folks, one of the joys of sailing is the wide variety of specialty cocktails available from all sorts of different venues. But during a normal sailing, some of those venues may not open until the evening hours. Well, this being a very special occasion, even our beloved Alchemy Bar – which regulars know doesn't normally being serving until the evening hours – opened at 10 a.m.! By 1 p.m., the Havana Bar was pumping with great tunes and people on the dance floor and by 6 p.m., well, let's just say the people watching was pretty spectacular!
5. The Photo Fun
Like everything else during the special event, photos taken around the ship were available to guests at no charge. And tucked away behind Ocean Plaza was what may have been the coolest "photo booth" of all time, complete with 3D animations. To see just how awesome they really were, click here.