First impressions can have a big influence on a person's overall views and experience. Here are some of my first impressions of Holland America's Nieuw Amsterdam.
1. Sail Away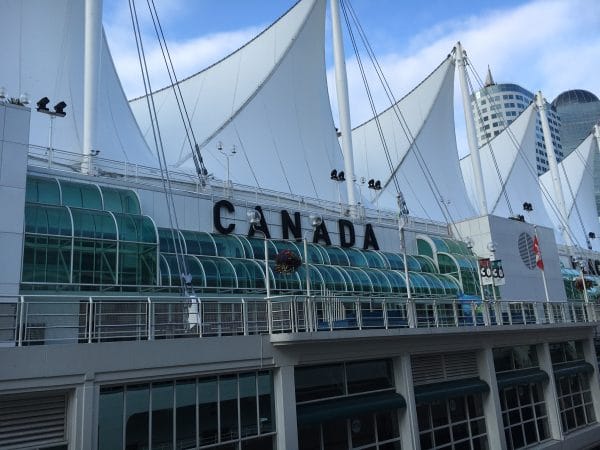 Best sail away ever! Nothing can beat the views as you set sail out of Vancouver. The city in the background, mountain on both sides, and calm waters filled with water planes and small boats all made up this incredible sail away. The perfect semi-cool weather makes it hard to leave the outside decks of the ship.
2. Ship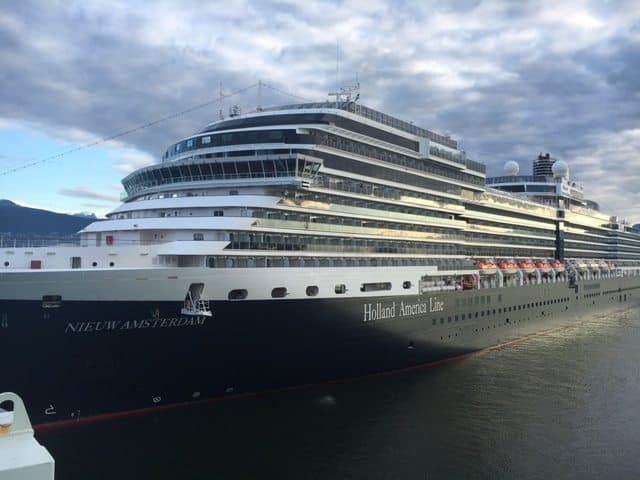 The ship is a beauty and has an easy flow that makes navigating it a breeze. With its New York inspired theme and decor to match, there are interesting pieces around every corner you turn. Some of the most unique art is found as you make your way through the second deck that is home to most of the entertainment on the ship. The atrium, which is three decks high, has a very cool Manhattan chandelier in the center. This atrium differs from other ships in that it is smaller and not as much of a hangout as is on other ships. There is seating available throughout the atrium, but guests tend to hang out in the lounges and bars on the upper decks.
3. Technology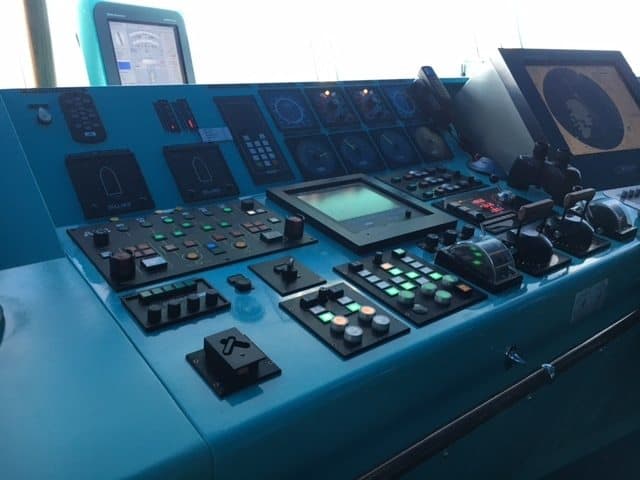 This ship has drifted more towards the technology side. Digital signage and photos are popping up around the ship more and more. Even in the kitchen, menus are laid out digitally for the crew to see featuring the number of guests and how much to cook.
The ship also has a digital workshop that holds classes throughout the sailings that focus on topics such as navigating Windows 10, editing your photos like a pro, using the Cloud and OneDrive, and many more. As the ship works to keep up with technology, they make sure their passengers have the opportunity to do the same.
4. Food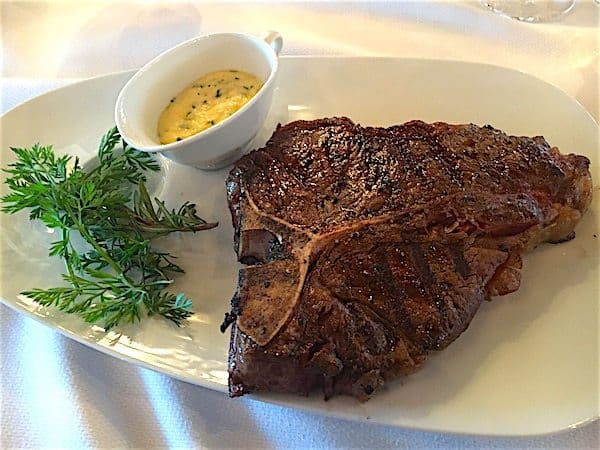 Food aboard this ship is incredible so far. The Lido buffet had a variety of food offered that all looked appetizing. I was very impressed with the presentation, taste, and service. Food is served by the staff, making it less of a possibility to have a kid's hand stuck in it. Everything was hot and fresh, and waiters were constantly making rounds offering drinks and clearing plates. Specialty thin crust pizzas are available on the back deck and are cooked to order, as well as specialty hamburgers and hotdogs in the Dive In at the Terrace Grill.
There are three specialty restaurants, the steakhouse, Pinnacle Grill $35; Pan-Asian cuisine in Tamarind $25; and the Italian restaurant, Canaletto $15.
Lastly, the Manhattan main dining room offers a variety of options and is open for breakfast, lunch, and dinner.
5. Service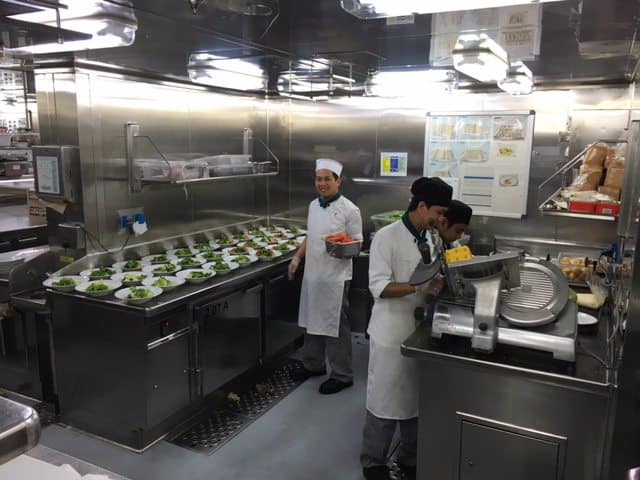 The service on this ship is exceptional. Every crew member has a smile on their face, always greeting you as you walk by. The customer service desk is extremely helpful and friendly. The staff on the lido deck and restaurants are quick to serve drinks, and are not pushy when it comes to offering alcoholic beverages, yet they're always available.
It's easy to say that the staff and ship have left a good first impression on me.  I am very excited for this sailing and looking forward to the many adventures ahead. Follow along with my blog and other posts for more updates and impressions as we sail through Alaska.
Pin this!