We're all pretty familiar with the technical definition of sunset: the daily disappearance of the Sun below the western horizon. Yet, when it comes to sunsets, words, descriptions – even pictures – sometimes aren't enough. To know a sunset, you need to experience it. To help you out, we've found 5 of the most insanely gorgeous Caribbean sunsets.
Antigua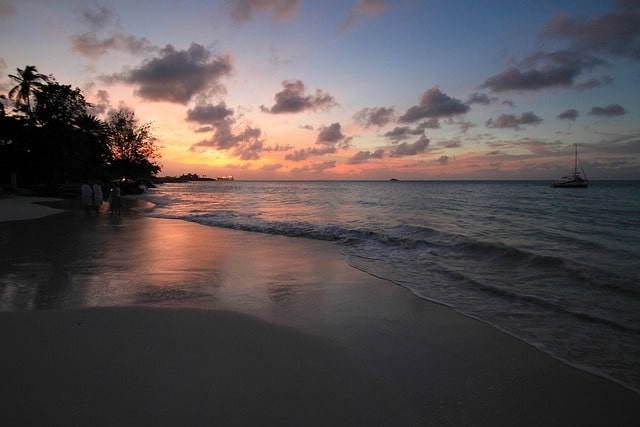 On Antigua, head to the highest hill, Shirley Heights, for this spectacular sunset. You can climb to the top on your own or join a local tour. As you climb to your destination, you'll pass 18th century ruins from an old British naval base. Once you reach the top, you'll find panorama views of the English Harbour as you take in the sunset. If you happen to be in town on a Sunday night, you'll find locals having a sunset party with live music, entertainment, food and drinks. You can sample goat stew and wash it down with English Harbour Five Year Rum.
Boqueron Beach, Puerto Rico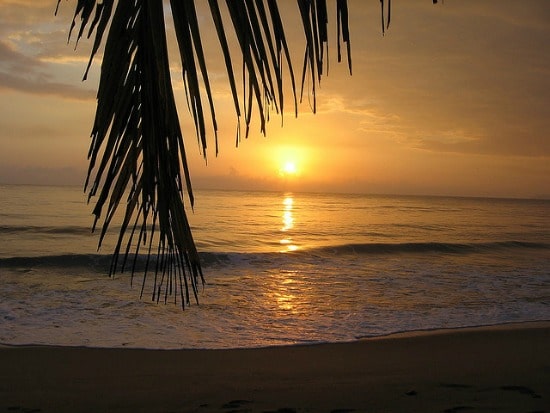 There's something special about the sunset on this Puerto Rican beach. If you're lucky enough to catch a sunset here, keep your eyes open for the "green flash" right before the sun sinks below the horizon. This flash is simply caused by refracted light rays, but it's stunning to see. In addition to the sunset, this southwestern coast beach is a quiet, beautiful place to spend the day. It's generally uncrowded, calm water and has bathroom facilities on site.
Negril, Jamaica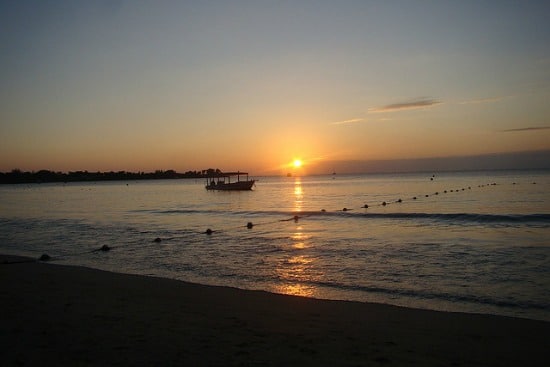 Word famous Rick's Café nestled in the cliffs of Jamaica is known for a lot of things: great drinks, great fun and great views. This is the place to catch a sunset in Jamaica. With multiple cliff side terraces and live music, you can enjoy the sunset with multiple senses. Basically a party all day long, you'll be able to enjoy a great day and then cap it off with a gorgeous sunset.
Seven Mile Beach, Grand Cayman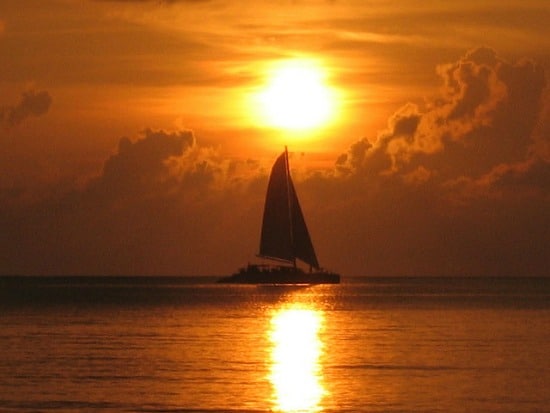 It's not really quite seven miles long – but, it's a pretty famous beach and made our list for insanely gorgeous sunsets. This is another beach where you can enjoy the amenities and sunshine all day long before taking in the sunset. As the day comes to an end, you can sink down into your beach chair or soft powdery sand and watch the sun slowly slip away for the night.
St. Lucia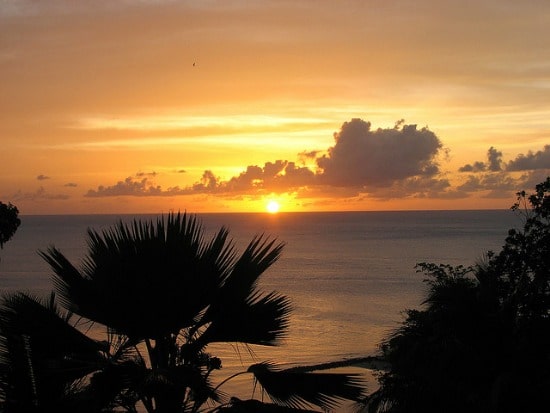 The sunset is coming by land or by sea. On this Caribbean island – a UNESCO World Heritage Site, you can view their sensational sunset on a sunset cruise or stay on solid ground and enjoy the view over Marigot Bay. St. Lucia is stunning – in daylight, at sunset or at night. While the sunset is a compelling reason to visit this island, the landscape here is magnificent. The most famous landmark on the island is Les Pitons, the twin peaks that rise out of the ocean in the south. You'll find mountains, beaches and rainforest on this small island.
Where have you seen the most beautiful sunset in the Caribbean? Have you been to any of the places on our list? We'd love to hear from you!
Photo credit: Flickr Creative Commons