Location. Location. Location. Not just applicable in real estate; this is an important choice for your next cruise vacation. These days a cruise ship can take you pretty much anywhere in the world. So, where are you going? Not sure how to decide? Here are 5 questions to ask when picking a cruise destination.
1. Hot or Cold? What's your favorite vacation temperature? Do you prefer warm sand, swaying palm trees and tropical drinks? Sail to the Caribbean or Hawaii. Are you perhaps looking for stunning scenery, pristine air and wondrous wildlife? Head up to the great outdoors of Alaska. Keep in mind, certain ports are seasonal; they don't typically sail Alaska in the winter for good reason. Europe can also be a seasonal sailing. But you can always find year round sunshine in the Caribbean.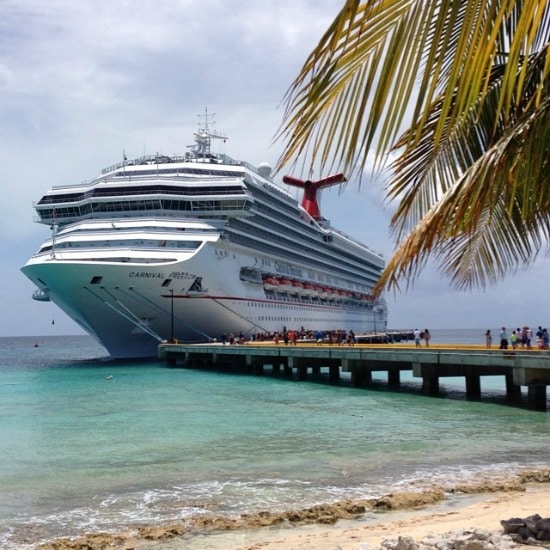 2. How much time do you have? Certain destinations – Europe, Hawaii or Alaska – require more vacation and travel time. You're not as likely to find a short three- or four-day cruise to these destinations. Plus, you have to consider the travel time to get there. Sadly, driving to Europe and Hawaii isn't an option. If you've only got a few vacation days, a shorter, local cruise is a better option. These weekend and quick getaways will take you to Mexico or the Bahamas.
3. Have you been there before? One of the best things about cruising is visiting different places. On your first cruise, it's all new and your choices are wide open. If you've sailed before, now you can ask yourself questions like: Do I want to go there again? Or do I want to try someplace new? On my very first cruise, we did an Eastern Caribbean itinerary: St. Thomas, San Juan, Grand Turk and Half Moon Cay, Bahamas. For our second cruise, we went to all new ports on a Western Caribbean itinerary: Belize, Honduras and Cozumel. To this day, I still sail to Cozumel every chance I get.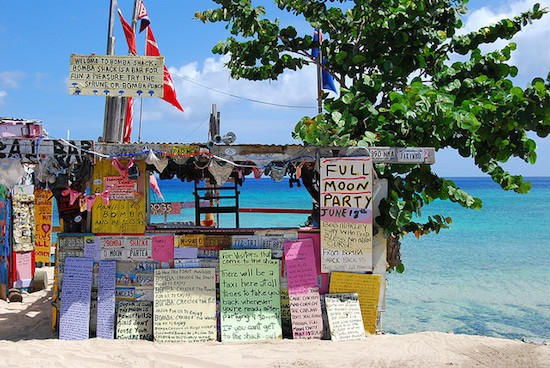 4. What cruise line are you sailing? This can actually have an impact on your choice of destination. Most cruise lines own a private island or two or they might visit an exclusive port. Carnival owns Half Moon Cay; Disney has Castaway Cay and Royal Caribbean not only has Coco Cay, but also makes exclusive stops in Labadee, Haiti.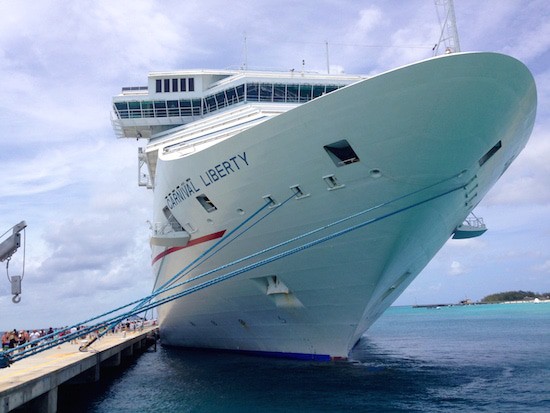 5. What kind of activities do you want to do? To decide where you want to go, think about what you want to do there. Want to run a 5K (I do!)? Sail with Disney to Castaway Cay; they offer a 5K on every sailing to the island. Want to see a natural wonder of the world? Be sure to choose an evening visit to the port of San Juan, Puerto Rico and book the bioluminescent bay shore excursion. Want to sample amazing craft beers and see eagles, bears and whales in their natural habitat? Book a cruise to Alaska. Want to see the glory of a quaint New England fall? Choose a sailing out of Boston or New York. Want to walk on ancient streets and see history come alive? Choose a Canadian or European cruise.
What's your favorite cruise destination? What advice would you give a first-time cruiser who's trying to pick the perfect destination? We'd love to hear from you!
Have you subscribed to Cruise Radio yet? Subscribe to us on iTunes and Stitcher Radio Network.
By Sarah Phillips