You've already made the best decision – deciding to go on a cruise. Whether it's your first time or you're a sailing pro, your next decision is an important one: what type of stateroom to book for your cruise. Each type of stateroom has its pros and cons. We've got you covered – here are 5 questions to ask yourself when you're choosing a cruise stateroom.
1. How much money do I want to spend on my room?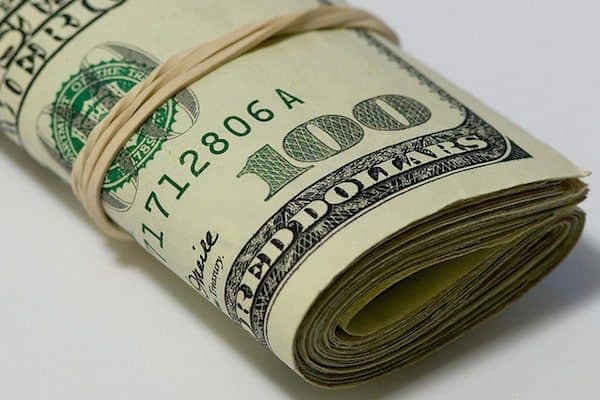 Here's a quick crash course in cabin categories: there are several categories of cabins – inside, ocean view, balcony, suite, etc. – and within each category, there are several cabin types. Each category and cabin type costs a different price. As your category type goes up so does the cost. If cost is a factor, you'll want to stick with a lower category stateroom. As an example, on a 4-day sailing in October, inside category rooms start at $149 a person while a balcony category room starts at $339 a person.
2. How much quiet do I want?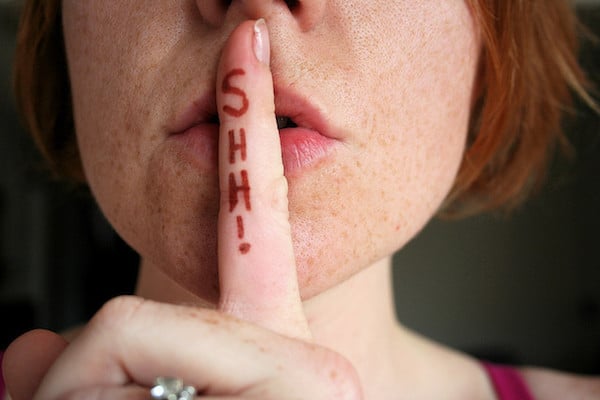 This question helps to answer the location question. If you're looking for complete quiet and relaxation, choose a cabin location away from the most popular places on the ship: the pool decks; the main lounges, the main dining rooms (and kitchens) and children's clubs. If you want to be in the middle of the action, choose cabins closer to those areas. When looking at location, check out the deck plans of the ship. On one sailing, we accidentally booked a cabin above the disco. Late into every night, the floor of our cabin was moving in time with the heavy bass. On our most recent sailing, we were on the deck above the main theater and could hear the music from the shows as we walked down the hallway.
3. How much walking do I want to do?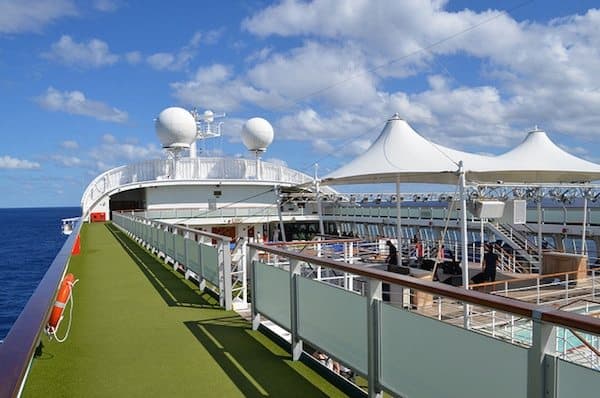 If you're on a larger cruise ship, or even a mega ship, this is an important question. The larger the ship – the more walking you're doing to get from place to place. If you're not able to walk as much or don't want to exercise at all on your vacation, be sure to choose a room that's central to elevators and popular places on the ship. If you love the evening shows and the main show theater is in the front of the ship, don't choose a cabin the back of the ship. Here's a good tip for port days: we usually book a cabin on the first or second deck directly above where you enter and exit the ship in port. We never have to wait for an elevator to get back after a long day in port and it's easy to get off the ship as well.
4. What kind of views do I want to see?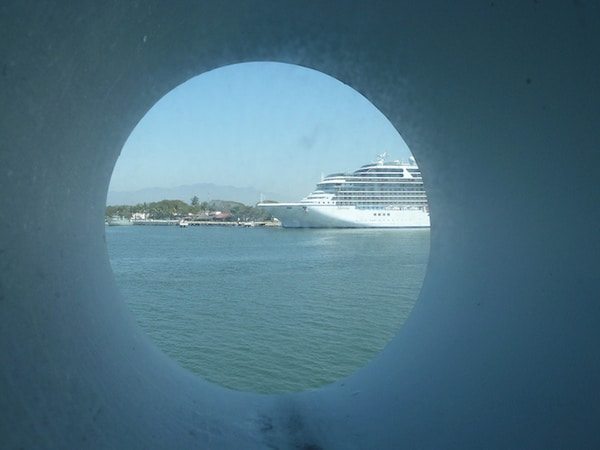 I love waking up with sunlight streaming into my room – even here at home. I really love it out at sea. So for me, an inside cabin type can be dreary and dark since it has no natural light. In fact, when I've stayed in inside cabins, I have no concept of what time it really is because you rely entirely on the lamps in your room to provide light; to me, it always feels like night in that cabin – even in the middle of the day. If you dream of waking up to a 360 panorama view of the ocean you're sailing on, book a balcony or suite cabin. It's pretty awesome to wake up, open a glass door and step directly onto your private balcony the minute you wake up on your cruise. My parents almost always have a light breakfast delivered around the time they wake up so they can enjoy it on their balcony before starting their day.
5. How much space do I need?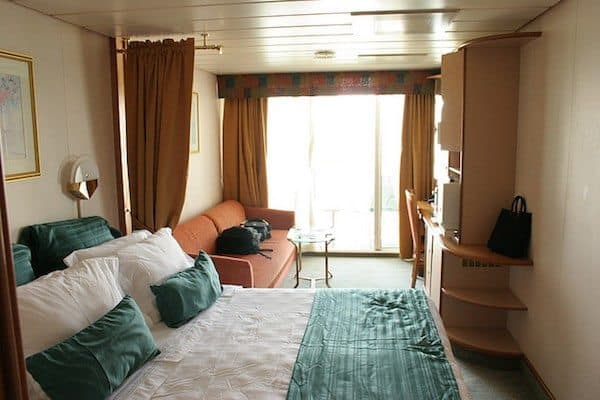 As you move up in category type, you'll find you get a little more space. The most space will be available in suite level cabins. But within each category, you'll find opportunities for more space. Some cruise lines have started offering family suites as low as Ocean View – which can comfortably sleep 6 guests. When I sailed in Europe a few years ago, we had 4 people in our ocean view cabin – and we had two bathrooms! That made a huge difference for us and was worth a little more cost than a normal ocean view room.
Now, you're ready to book that cruise cabin and start your cruise countdown clock! We'd love to hear from you: What kinds of cabins do you like to book? What's the most important factor for you?
Have you subscribed to Cruise Radio yet? Subscribe to us on iTunes and Stitcher Radio Network.
Pin this!