In 2014, Carnival Cruise Line announced they were bringing the hottest entertainers to your vacation with a program called Carnival LIVE. Carnival LIVE takes place on the cruise ship while it's docked in port and requires you to buy a separate ticket to experience the concert.
5 Reasons to Sail a Carnival Live Cruise
1. Cruise and a concert!
There's nothing better than being able to see your favorite artist in concert while on vacation. With a Carnival LIVE cruise, you'll not only get an unforgettable show, you'll also receive everything that a Carnival cruise has to offer. Two awesome experiences in one!
2. Variety of Entertainers
Entertainers include both a variety of musicians from different genres as well as laugh-out-loud comedians. There is a cruise for a variety of tastes like Carrie Underwood, Tim McGraw, Journey, REO Speedwagon, Trace Adkins, Jay Leno, and others.
3. Intimate Performance
The shows are held in the main theaters on the cruise ship so the venue isn't large at all. If you think about it, chances are you'd be seeing one of these artists in a 16,000 seat arena in a big city, possibly with a nose bleed seat. With the smaller venue and a limited amount of tickets sold, there is no such thing as a bad seat in this house!
You can read my review of the Tim McGraw Carnival LIVE cruise aboard Carnival Liberty here.
4. Upgrade Options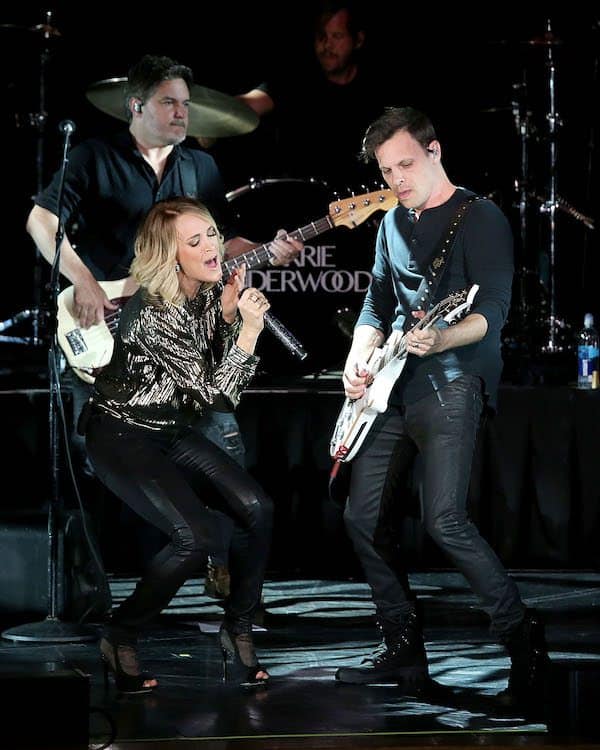 Seats are general admission, but in the ticket-buying process there are options for upgrading your experience. The VIP seating will give you seating in the first five rows, a VIP lanyard, and allow you to have a meet and greet along with a photo opportunity.
If you're considering upgrading to the VIP experience, you'll want to purchase the package as soon as you book your cruise, as they do sell out!
5. Short and Sweet
Carnival LIVE cruises can be as short as a 3-night sailing, making it an easy and perfect getaway. If you want to cruise on a longer sailing, they are also offered on week-long cruises.
To view upcoming Carnival LIVE sailings go to Carnival.com/carnival-live.
Which Carnival LIVE cruise do you want to sail on?