A certain naughty book has become all the rage (50 Shades of Gray). You know which one I mean, the one with all those shades of gray. While it's inspired a movie now, it's also inspired couples to seek out more romance in their everyday lives – and on vacation. So, to save you some time, we've researched the 5 of the most romantic places in the Caribbean.
Romantic cruise destinations or "50 Shades of Sand"….
1. Turks and Caicos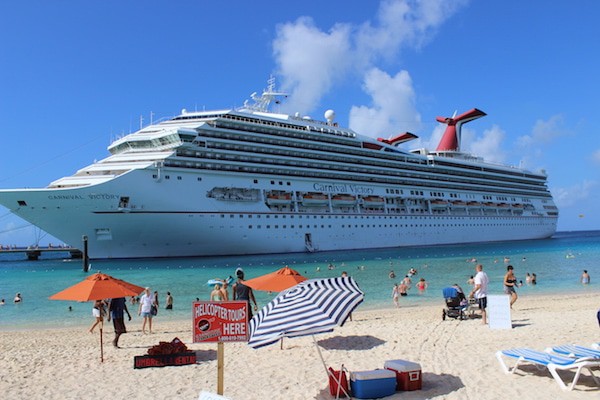 If you're looking for white, powdery uncrowded beaches, look no further than these islands. Governor's Beach is just a short trip away from the cruise center on Grand Turk. It's a populated beach, so for a more intimate setting, visit Pillory Beach. This is also home to the Bohio Dive Resort and the beach is also famous for being a diving beach.
2. Dominican Republic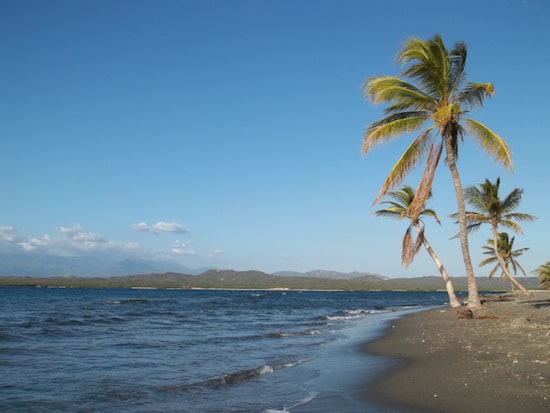 Mostly known for its all-inclusive resorts, this island doesn't skimp when it comes to pristine beaches and romantic settings. Most are familiar with Punta Cana and it's a wide, beautiful beach with great facilities. If you're willing to sacrifice on facilities, visit Playa Rincon, often voted one of the top 10 beaches in the world. You'll feel like Robinson Crusoe exploring your own personal island paradise.
3. St. Martin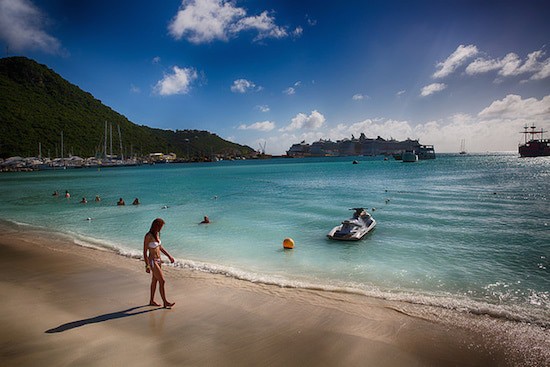 It doesn't get much hotter than Orient Beach. This clothing-optional beach is one of the most beautiful beaches in the world and also features the world-famous naturist club, Club Orient. Looking for a different kind of heat, Baie Longue is private stretch of paradise with a secluded feel. Featuring a luxurious resort on one end and just gorgeous beach on the other, this is a don't miss destination.
4. St. Lucia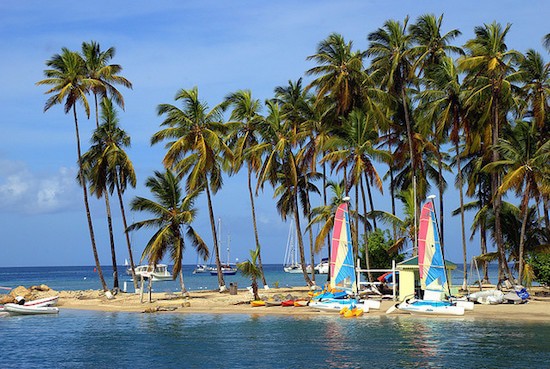 Super popular with honeymooners – and also featured on the 2010 season of 'The Bachelor' – this island paradise offers beaches on the Caribbean and the Atlantic. If you're looking for romantic adventures together, the Atlantic side offers horseback riding and jeep adventures. For a more relaxing romantic time, Pigeon Island National Park is quiet and uncrowded beach paradise. Anse Chastanet features black sand, a reflection of this island's volcanic origins.
5. Curaçao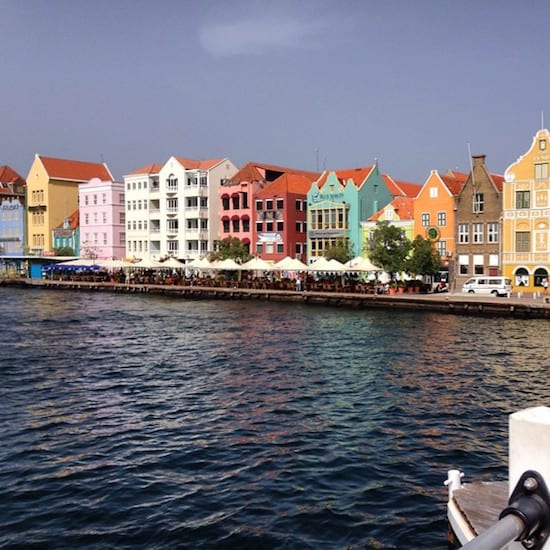 This island was romantic enough to be featured on Emily Maynard's season of 'The Bachelorette.' And while Emily stayed at the exclusive Sirena Bay Estate, you can still find plenty of romantic beaches on this Dutch island. Blauwbaai, found northwest of Willemstad, is the most popular and largest beach here. Local favorites are Playa Santa Cruz, Knip Bay and Westpunt. For the ultimate romantic getaway, travel to Klein Curaçao – an uninhabited island accessible only by boat.
By Sarah Phillips