Whether you're catching a cruise out of Boston or just going to take some time to check out this historic city – there's plenty to keep everyone from eight to 80 occupied. After a recent sailing I got to spend some time in Boston and found a few things to do.
Here are five things we recommend when visiting Boston:
1. Freedom Trail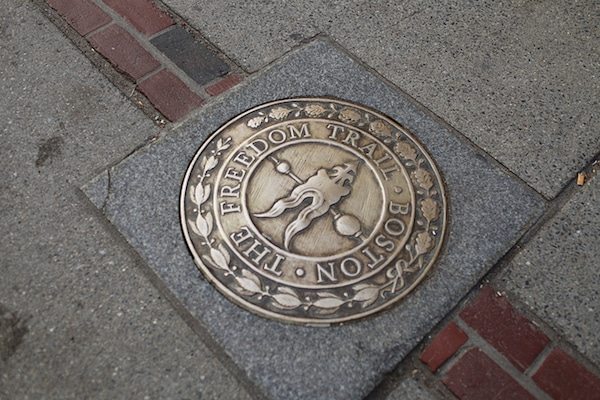 Take a few hours to walk Boston's Freedom Trail. You can't get lost on this trail as there's red bricks that outline it through the whole city. Explore The Boston Common, The State House, Site of the Boston Massacre and a dozen other historic sites around the city. Every stop along this 2.5 mile journey tells a great story of which this country was founded. thefreedomtrail.org
2. Boston Food Tour of China Town or Little Italy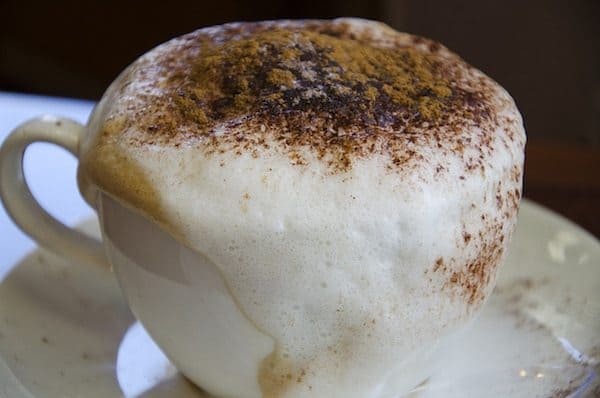 These tours have been featured on Travel Channel, TV Food Network, HGTV and CNN. Have a chance to walk through Italian or Chinese markets, sampling foods, learn cooking secrets and find the rich heritage of these two areas of Boston. bitesofbostonfoodtours.com
3. Famous Duck Tour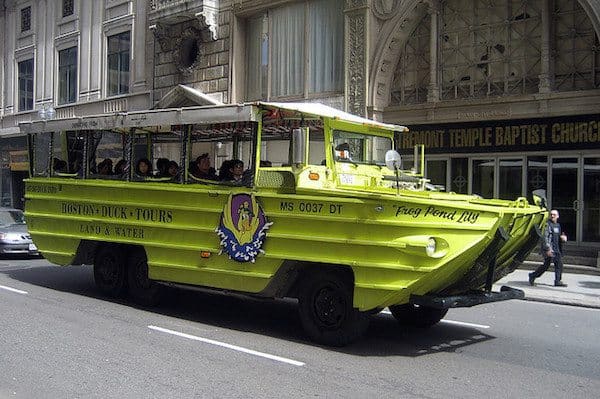 These amphibious WWII style vehicles take you on a journey through land and water around Boston and Charles River. These 80-minute fully narrated tours give you a brief history of the city, explains the famous Big Dig and historic buildings around the city. Adult tickets start from $28.99 and the season runs year-round. www.bostonducktours.com
4. Boston's TV and Movie Tour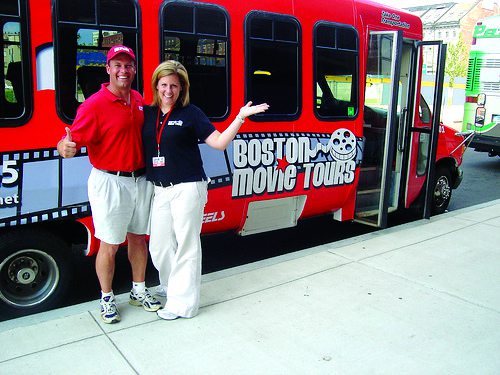 These on location tours take you to the scenes where some of the most popular sitcoms and movies were filmed, like The Town, The Departed, Good Will Hunting, Cheer, Ally McBeal, and more. The tour is offered daily May 22 to the end of October. The tour is on a bus and is $39 for 2.5 hours. Why not have a drink in the original Cheers? www.screentours.com
5. Boston Harbor Islands National Park Area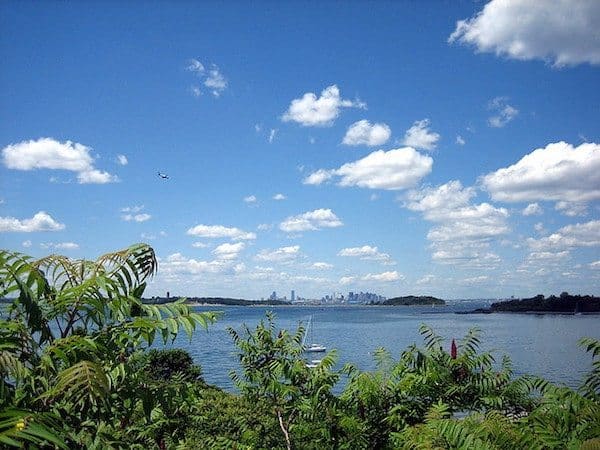 Hop on a ferry from the wharf and head to these islands where there's over 150 free things to check out plus guided tours from a park ranger. These islands are great for hiking, swimming, pictures, kayaking, and other cool outdoor wonders. The visitors and exhibit centers are loaded with great park info and Jasper White's Summer Shack is located on the island, a clam-shack located on the island. www.bostonharborislands.org
Here are some tips that I found helpful in Boston:
Get a hotel near the metro system. Though Boston is a very walkable, at the end of the day you may not feel like walking a couple miles or battling the traffic to get to your hotel.
Buy a Charlie Card – this is Boston's metro pass for their public transit system called the T. Depending on your plans, you can buy a day card for unlimited use for $12 vs $2.10 per ride.
Invest in a Boston Card to give you access to 48 attractions, allows you to skip lines and multiple day passes come with a free Duck Tour. The price starts at $54 for a one-day pass and well worth the price and beats paying for everything a la carte. www.smartdestinations.com/Boston
For a list of Boston excursions from Cruising Excursions, click here.