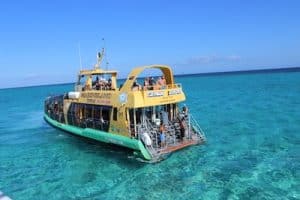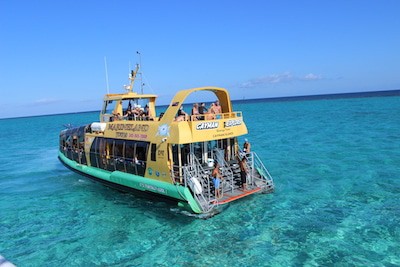 It's almost time for your cruise vacation. If you're anything like me, you've got the countdown clock going and you're ready to board the ship and set sail on vacation.
So before you head out, here are five things to know before you cruise:
1. Gratuities aren't included. For the entire length of your cruise, expect to be pampered and spoiled by the service onboard. All this amazing service does come at a small price: gratuities. These are usually added to your onboard account at the beginning of your cruise and it's based on the number of days you're sailing. The gratuities are split up between your cabin steward, wait staff and bar staff. While they vary slightly from ship to ship, a good rule of thumb is $12-$15 a day per person. That means for a seven-night cruise, expect to pay $85-$105 per person. You do have the option to pre-pay these before you get on board, but they are always going to be a separate cost from your cruise fare.
2. Excursions cost extra.  Think about all those pictures you see of cruisers happily smiling while parasailing, swimming with dolphins, snorkeling and zip lining that cruise lines use in their advertisements. Sadly, none of those activities are included with the cost of your cruise. The average price varies from port to port and country to country, but on average, it's about $40-$50 an excursion per person. Some are lower in the $30 range, but some get up to around $200 a person. Plan ahead and you may be able to save some money by booking private excursions through Shore Excursions Group or choosing which ports you want to splurge in and which you want to save in.
3. Paying for parking. Unlike me, you might be lucky enough to save some money and drive to the port; I always have to fly there. It's important to know: parking isn't free at the port. Similar to most airports, there are parking lots and garages at the port for you to use. And you can expect to pay similar type prices. There are local options too – you can choose a park and ride lot (they'll drive you to the pier and pick you up).  To give you an example, in Port Canaveral, it's $120 to park at the port for a seven-night cruise. Park N Cruise charges $50.80 for that same time frame and shuttles you back and forth. Both have their benefits, you'll need to research and see what works best for you.
4. Be ON TIME! I can't stress this one enough. If you aren't on time, the cruise ship will leave you behind and you can take a lovely picture of your ship sailing away.  The check-in times aren't suggestions; cruise ships leave on time. In fact, it's better to arrive before your check –in time. Usually the ship's ready and you can embark leisurely and stay relaxed. Do keep in mind, if you do have travel delays, contact the cruise line ASAP so they can work with you.
5. Travel Insurance. I usually buy this as soon as I book my cruise. And not from the cruise line – from a third party. I visit insuremytrip.com and get a quote from multiple agencies with multiple options. Remember, your health insurance typically doesn't work out the country, so you want to be covered for medical, travel delays and potential costly problems. It's an expense that pays off if you ever need to use it and if you don't, it provides tremendous peace of mind. Check out travel insurance policies here.
Now that you know, you're ready to go. Are there any other tips you have for before you sail? Let us know – shoot us an email.
Have you subscribed to Cruise Radio yet? Subscribe to us on iTunes and Stitcher Radio Network.