Even as the Vista begins her inaugural season, Carnival Cruise Line is already working on her sister ship (currently unnamed and referred to only as Vista 2), and having spent the past few days exploring Vista, it's easy to see why they are moving forward so confidently: The new class of ships is a winner. While she features many of the amenities Carnival loyalists have come to expect, the new ship also raises the bar in numerous ways both big and small. Here are just seven examples of what I mean.
1. A whole new atrium style.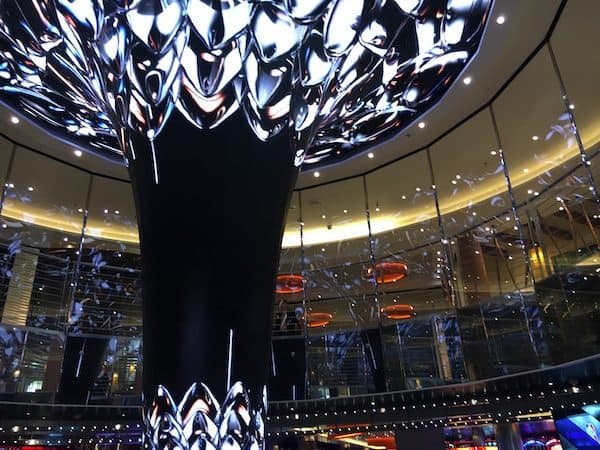 I'm sure there was a time when the idea of glass elevators in a ship's atrium seemed cutting edge. But as with all things, time has taken the unique and made it commonplace. With Vista, the atrium's wow factor comes not from a mode of conveyance, but from a mood of modernity. The much-ballyhooed LED displays are every bit as cool as advertised. And because they are constantly changing, you get to have that "Woooaaah!" first-impression moment over and over as the voyage continues.
2. A portable digital studio.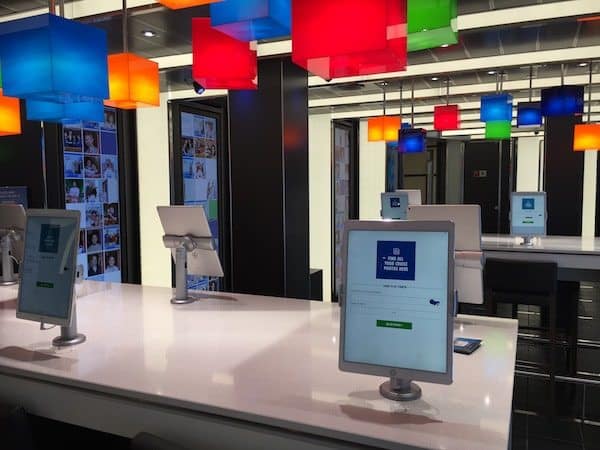 What's the point of having ship's photographers snapping your pic if every time you go to purchase one, it means dealing with crowds of people and sorting through hundreds of other people's images? The facial recognition software aboard Vista not only makes finding your photos a breeze, but it also means you can look at them on your phone, via the television in your cabin, or on an iPad at the onboard gallery. I wasn't sure how well the facial-recognition thing would work, but having gone looking for some of my pics, I can report it's a big success.
3. Families can travel together.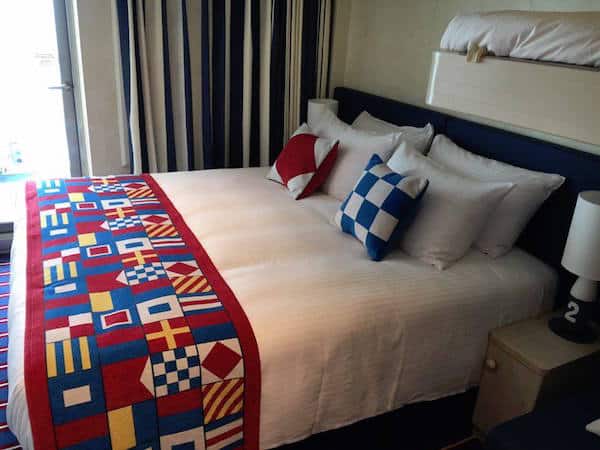 The family that plays together can now stay together, too, thanks to Vista's family suites. And the Family Harbor accommodations offer some pretty sweet perks… including actual sweets! Booking in the Family Harbor staterooms grants your family access to the lounge, which features a concierge and snacks throughout the day (including cookies and milk at bedtime!). Plus, booking in these rooms allows kids to eat free in the for-fee restaurants as long as they are accompanied by an adult and order off the kids menu. But perhaps best of all, the staterooms come in just about every category and can accommodate up to five guests. Translation: No more booking two different rooms!
4. More places to see the sea.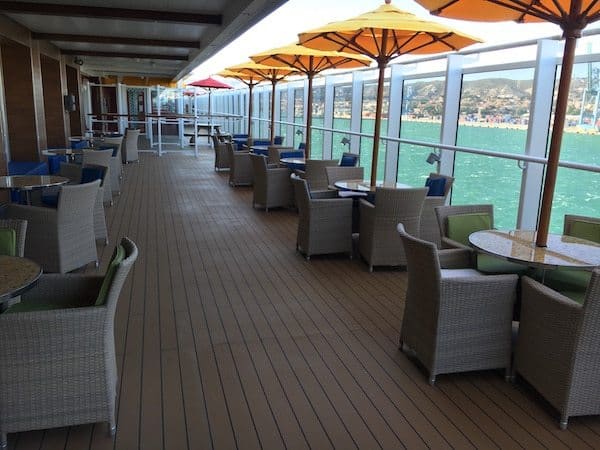 If you're like me, life doesn't get better than when you're sitting on a ship, staring out at the sea. Maybe you're having drinks with friends, or sitting somewhere contemplating life… it doesn't much matter, as long as you can see the ocean. And Vista offers more places to do that than any previous Carnival vessel. If you've been following my live blog, you've heard me rave about a few of my favorite spots, including the laid-back area outside the Library Bar I spoke about on day five. Like with Norwegian Cruise Line's Breakaway and its Waterfront area, Vista has numerous dining and drinking spots which offer both indoor and outdoor dining.
5. Modern technology is everywhere.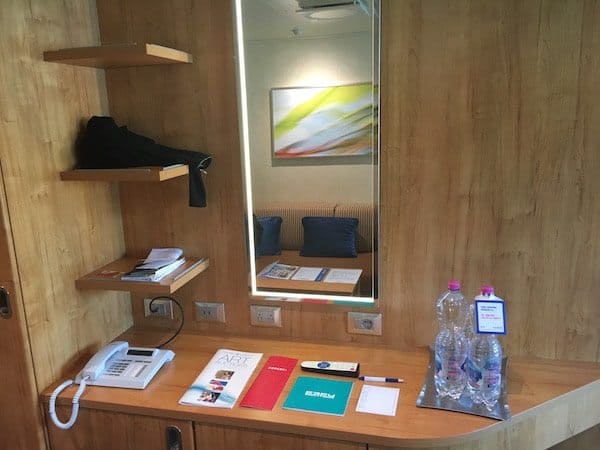 Travel on older ships, and you'll find it tough to find enough plugs for all the gadgets that make up our modern life. That is definitely not the case here. I travel with a lot of electronic gear, so it's refreshing to find that that Vista has USB plugs in every staterooms. There are two USB plugs in the vanity area, and two regular plugs. For the first time in ages, I didn't need to pack a power strip! And this nod toward technology can be found throughout the ship, whether it's the advances in the photo gallery we mentioned earlier or the IMAX theater.
Pin this!