Dessert in the Webster's Dictionary, is defined:
noun
plural noun: desserts
the sweet course eaten at the end of a meal
Perhaps one of the best offerings on the cruise – eating. But not just any kind of eating, eating dessert. It seems that even after six courses of soups, salads, breads, appetizers and our main entree – we still have room for dessert.
Some favorite cruise desserts:
1. Carnival Cruise Line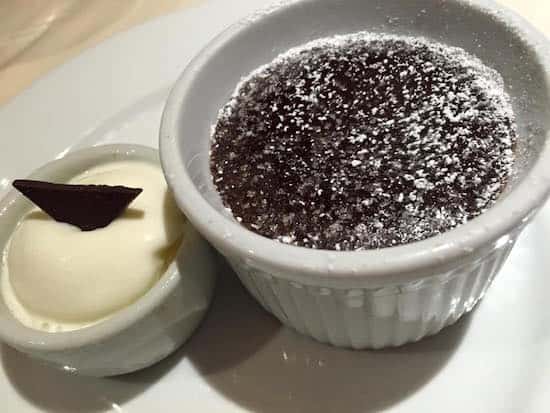 My mouth just waters looking at this Warm Chocolate Melting Cake. Gooey chocolate cake in a steaming hot ramekin with scoop of ice cream. If you're wondering if you can make this at home, you can! You can find the recipe here.
2. Royal Caribbean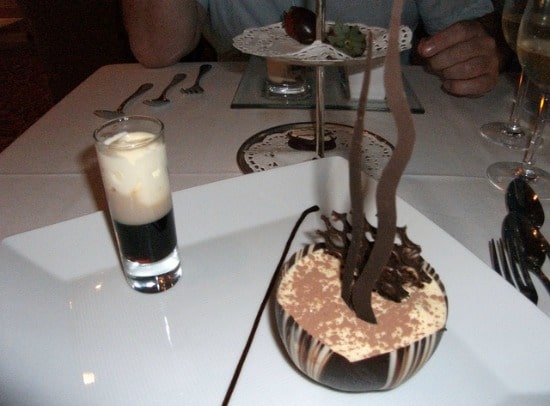 Janet tells me, "My favorite dessert with Royal Caribbean is their amazing tiramisu from the specialty restaurant, Portofino's.
The presentation is a surprise as it is served in a round chocolate shell with fancy swirled chocolate sticks standing tall inside of the tiramisu paired with a shot of B52! The flavors are rich and smooth, a match made in heaven!"
3. Holland America Line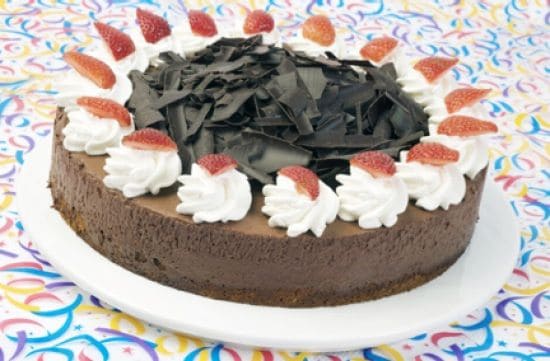 Scott tells me, "Nothing beats Chef Rudi's Grand Marnier Chocolate Mousse Cake on Holland America Line. I've personally met Chef Rudy and he told me that he loves giving cruise passengers incredible desserts that they will remember long past the cruise! I'm a huge fan of chocolate, but it has to be GREAT chocolate. Chef Rudi not only met, but exceeded my expectations for light fluffy chocolate with an incredible finish with his Chocolate Mousse Cake! If you ever sail on a Holland America Line ship, don't miss this incredible dessert. You will thank me for it."
4. Princess Cruises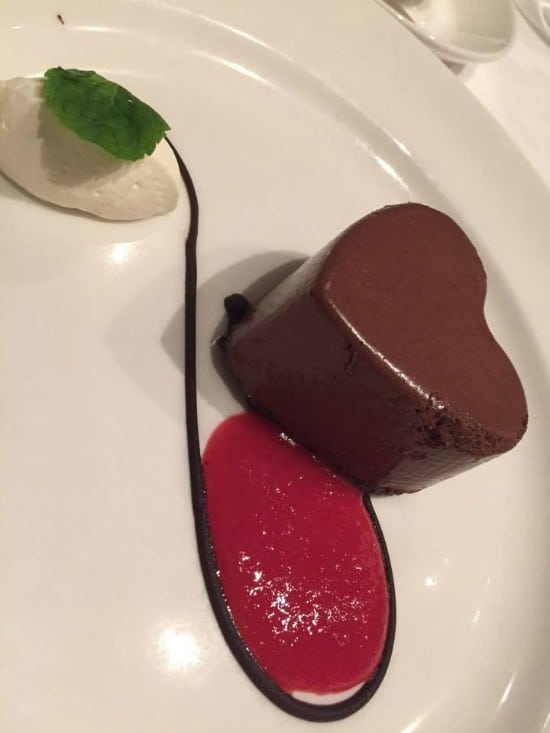 Kristin said, "One word describes the taste – decadence.  The presentation is art on a plate.  Such are the hallmark characteristics of a signature dessert. Behold the Princess Love Boat Dream!"
5. MSC Cruises
Ben from CruiseFever.net says, "Out of all of the great desserts on MSC Cruises, my favorite was actually a drink.  The Marocchino, a specialty coffee onboard the MSC Divina, was the perfect ending to each meal.  The combination of chocolate, hazelnut sauce, cocoa powder, and espresso coffee was just as advertised, 'a mouthful of Heaven'."
6. Norwegian Cruise Line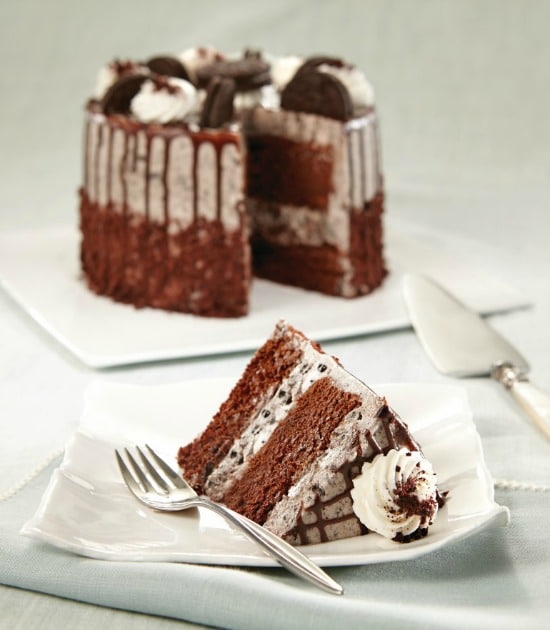 Jodi from Porthole Cruise Magazine tell me, "Some of the most memorable cruise ship desserts came in the form of Carlo's Bake Shop goodies aboard Norwegian Cruise Line. From Master Baker Buddy Valastro (star of Cake Boss), came some of the best cheesecake, cannolis, and tiramisu I've ever had on a cruise — and in life."
Do you have a favorite cruise line dessert? We've love to hear about it – or see it!