By Sarah Phillips
Vacation calories totally don't count. Well, that's not quite true (sadly). But, vacation is a chance to try new things and splurge a little bit. As we've sailed throughout the Caribbean, we've done a lot of taste testing and sampling. Though we've found many, many delicious items and new favorites, we've narrowed the list down to 6 of our favorite uniquely Caribbean eats.
Jerk
Rather than a specific treat, jerk is a way of cooking that's native to Jamaica: a very spicy dry or wet rub is applied mostly to chicken and pork. The two main ingredients in this spicy delight: allspice (called "pimento" in Jamaica) and Scotch bonnet peppers. Another fun fact: jerk is both the marinade and method of cooking the meat. Here are some can't miss spots to try jerk in Jamaican: Boston Bay, the birthplace of jerk food, hosts an annual Portland Jerk Festival with hundreds of jerk food stalls. You don't have to wait for the festival though, you'll find jerk stands year round. In Montego Bay, check out The Pork Pit. No matter where you are in Jamaica though, you'll easily find a side-street stand offering its spicy wares.
Conch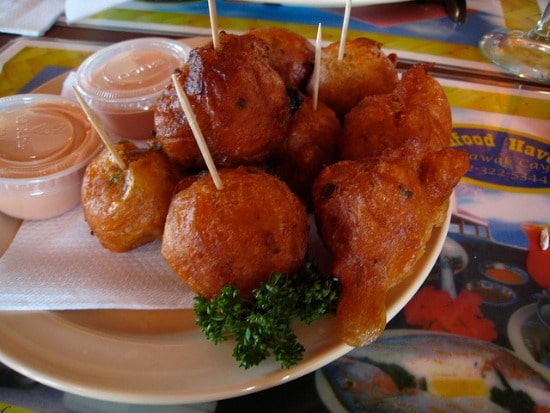 You might be more familiar with a conch shell than the tasty meat inside. On one cruise, we took a snorkeling excursion and our guides found several conchs. As they brought them back up to the boat, they started enjoying them raw, right out of the shell. I'm not one for raw conch, but they make delicious fritters and excellent additions to soups, salads and stews. Conch is especially popular in the Bahamas and Cayman Islands.
Key Lime Pie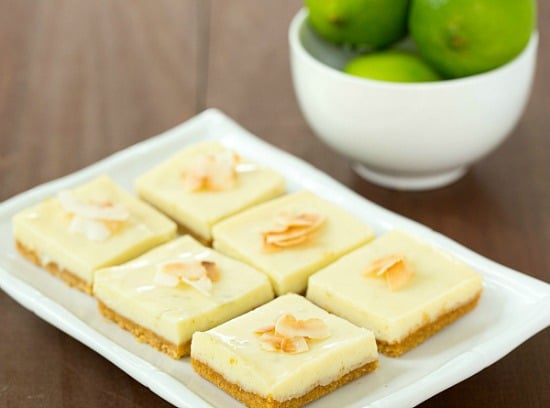 You knew there'd be at least one desert on here, right? This Key West Classic is a don't miss item. The name actually comes from key limes, native to the Florida Keys. It's also the official pie of the state of Florida. Key Lime is a pretty simple recipe: Key lime juice, egg yolks, and sweetened condensed milk in a pie crust. Originally, the pie wasn't baked as the ingredients reacted to thicken on their own – but these days it's typically baked to eliminate eating raw eggs. There's always a debate over the best key lime pie place in Key West, but a few of our personal faves are Hogfish Bar & Grill and Kermit's Key West Key Lime Shoppe.
Goat Stew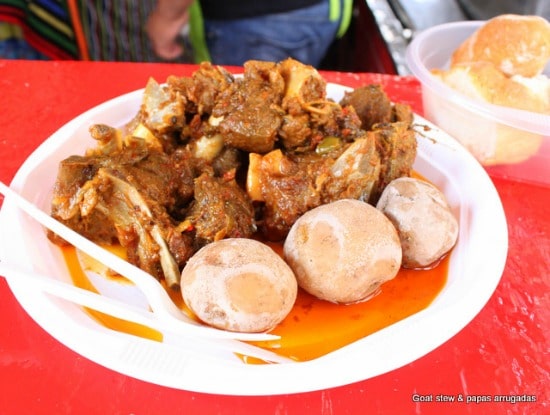 This one's pretty much exactly what it sounds like. A savory stew that's classic to the Caribbean, especially in Haiti, Montserrat, St. Kitts and Nevis.If you're trying to get an idea of taste, goat meat tastes like lamb, but is a far leaner version. This stew is a tasty and deliciously comforting food – and pretty easy to find. While you don't typically think of warm, stews in the Caribbean, take a chance on this one. You'll find a few versions of this, including those with curried goat meat.
Tostones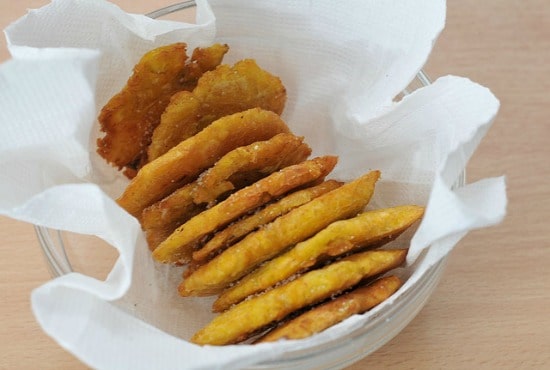 This might be my favorite item on our list. I love these fried plantains – and all the toppings you can usually find on them. Plantains are pretty much a staple in many Caribbean diets. Green plantains are cut and then fried twice to make this tasty treat. Green plantains are really easy to find in the Caribbean and they pretty much look like bananas. But don't be fooled – they taste nothing like a banana. Often, you'll find them just sprinkled with salt. You can also traditionally find them with mojo (a garlic sauce). Sometimes, you'll see them with cheese, scallions, onions, shrimp, pulled chicken or other toppings.
Empanadas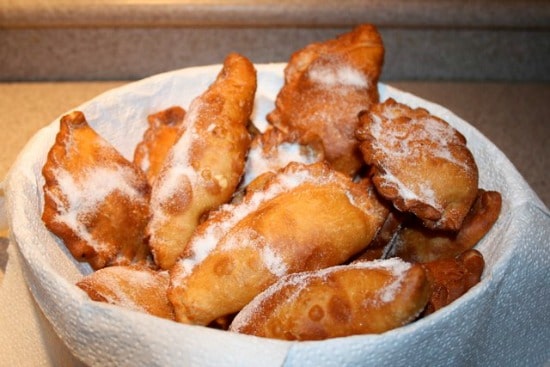 I love finding empanadas in different places in the Caribbean. I also love the portability of this delicious food – I can get great food on the go with these. Empanadas are made by folding dough or bread stuffed with a variety of meat, seafood, cheese, vegetables, fruits, and others. The stuffing depends on where you are in the Caribbean. You'll find savory and sweet. You'll find baked and friend. I suggest trying them all – you're on vacation after all!
What delicious treats have you found in the Caribbean? Which one is your favorite? We'd love to hear from you on this one. We might just check out your favorite food on your next trip.