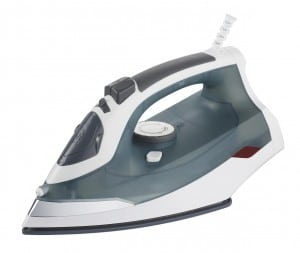 We all know what to bring on our cruise. We have our spending money, our best looking attire and our extra liver – but what shouldn't we bring?
Here are some items I've seen brought on board that you should not take on your cruise:
1. Towels. Towels, towels everywhere. Once you get on the ship you'll have them in your stateroom and by the pool. There is no reason for you to pack a towel in your bag. You'll be able to take the special beach towel left in your room on and off the ship but just make sure you return it or you'll be paying $25 per missing towel.
2. Hidden alcohol. We've talked about sneaking booze on a cruise, how to do it and how to get caught. At the end of the day – if you sneak booze on you may get caught and get it taken away which will cost you. The safe bet is to pre-order your booze from the ship, buy it individually or don't get caught.
3. Shampoo. The shampoo in the cabins isn't for everyone, but it is there for your convenience. Instead of worrying about buying new or packing little bottles for your cruise, just use the kind in your stateroom. Yes, it might not be salon shampoo but it gets the job done and it is free. You can't beat that.
4. Iron. Fire is the biggest threat to a cruise ship so packing an iron is a no-no. There are irons in the laundry rooms of most cruise ships, usually one per floor. Worst case scenario you can always get your clothes pressed if they got wrinkled, it may cost you a couple dollars per item but it'll probably beat the hassle of having to do it yourself and waiting in line to use the iron.
5. Pocket Knife. Don't try to roll on the ship with a swiss army knife or a your favorite buck knife. This one is pretty self explanatory.
You can also add weapons of any kind and fishing poles to the list of things not to bring on the boat – I know you were thinking about fishing off the side of the ship, but let the dining crew get your dinner prepared for you.
6. Bad Attitude. Out of all things, this is probably the most important. You are on your cruise vacation to have fun and take a mental break from all things back home – so do it! Check all your issues, problems and stress at the gangway. Let the ship be your escape and just have fun. You are on a vacation so let it be just that!
While the last one is in jest, it's a great reminder to always bring your best attitude. Always check the cruise line's prohibited item list on their website if you're thinking about packing a questionable item.
Subscribe to our Cruise Updates.
Related articles