To celebrate their 100,000th review, cruiseline.com has dug deep into their data and found these six trends among cruisers nowadays.
1. First Time is Best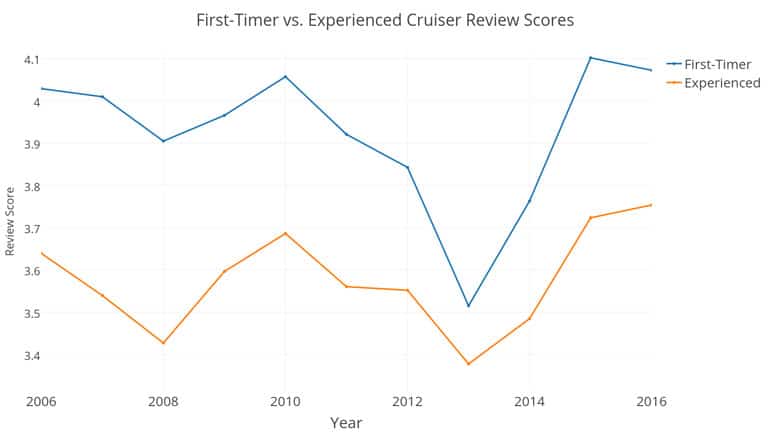 The company's data shows that first-time cruisers are, on average, ten percent more satisfied with their experience than guests who have sailed multiple times.
They boil the reason down to this: first-time guests are usually blown away by their ship, the service, food, and selection of entertainment.  Veteran cruisers already have an idea of what to expect from those things, and therefore their expectations are higher and they are more difficult to impress.
2. People are Having More Fun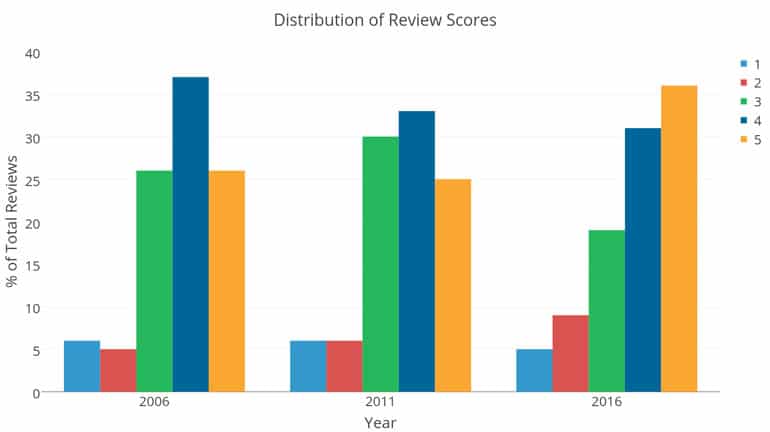 It seems that cruise guests are having more fun during their voyages than they ever have before – or at least in recent history.  This year, 36 percent of reviews were 5-star, versus 25 percent in 2011.
What does cruiseline.com conclude as the biggest improvements over time?  Based on their data, entertainment and dining.
3. Disney Dominates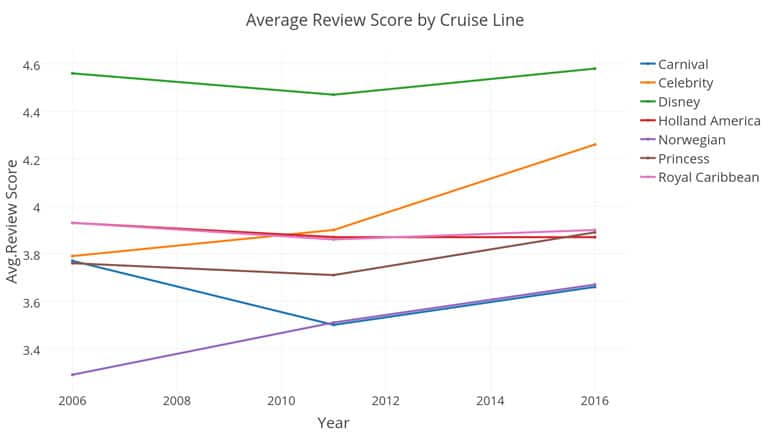 To people who are familiar with Disney's attention to detail and guest-oriented service, this won't come as any surprise.  Looking at average review scores from the past decade, it's clear that Disney Cruise Line is the industry leader.
The average scores of Royal Caribbean, Holland America, Carnival, and Princess haven't changed much.  Norwegian has upped their game a lot in the last decade, and Celebrity is quickly catching up to Disney's top spot.
4. Fundamentals Matter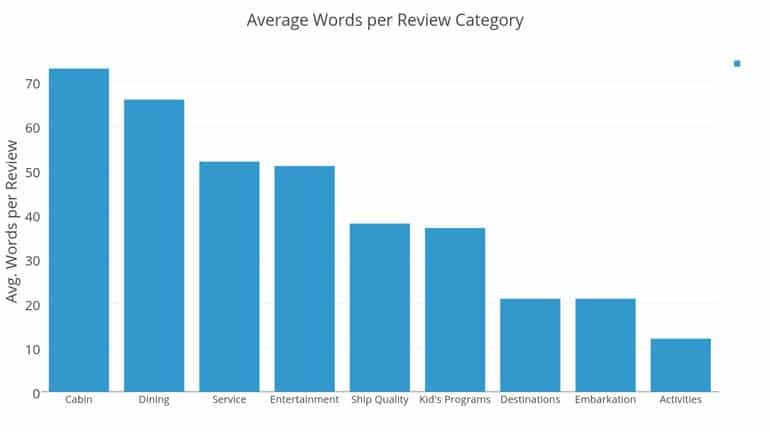 While cruise lines heavily advertise new technology, activities, and entertainment, guests still spend more time writing about the basic necessities: dining, staterooms, and service.  Fancy bells and whistles grab attention, but basic ship stables still make the biggest impressions, and guests spend a lot of time going over them in reviews.
5. The Best Ports Aren't Caribbean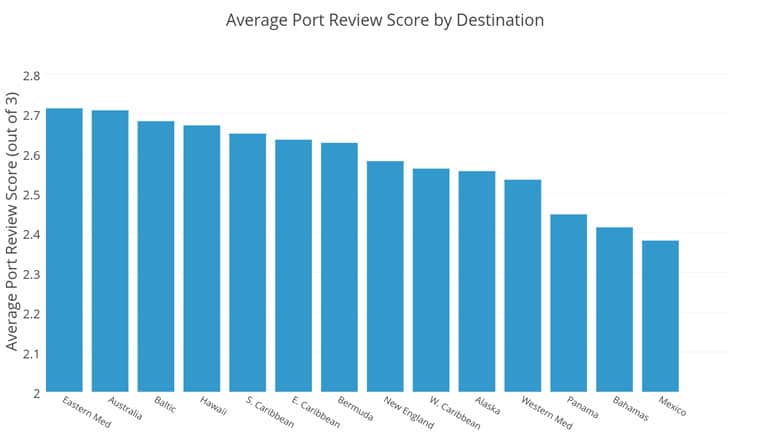 It's no secret or surprise that the Caribbean is probably the most common place to cruise in the world.  However, the ports there are not worldwide favorites.  The most popular ports that cruisers rank highly are in the eastern Mediterranean, Australia and New Zealand, and the Baltic.
Not all itineraries are created equal in the Caribbean, either.  Western itineraries tend to have fewer days at sea, but eastern Caribbean ports are rated four percent higher.  The southern Caribbean is most popular, but require longer sailings or embarking out of ports like San Juan to reach them.
6. Shoulder Season is Better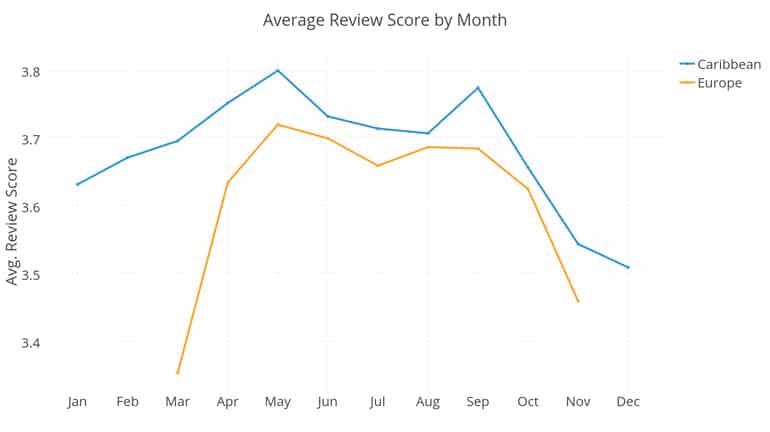 On voyages to the Caribbean, cruise guests gave slightly higher reviews during shoulder season (late spring and early fall).  The highest rated months were May and September, where ships are usually less crowded, and prices are cheaper.  Reviews are usually lowest in November and December, when prices are higher and ships are more crowded with people escaping the cold, and kids on holiday breaks.
For European sailings, guests tended to have better experiences during the summer, with May receiving the highest average score.  The weather is better at that time, and most cruise lines keep their newest and best ships in Europe during that time before moving them down to the Caribbean for winter.
Charts: cruiseline.com