We spend hours searching for the best cruise deals. Cruise line websites, online searches, calling our travel agent and looking through dozens of "deal" emails – but did you know the deal of a lifetime could be right under your nose?
Try these ideas for cheap cruises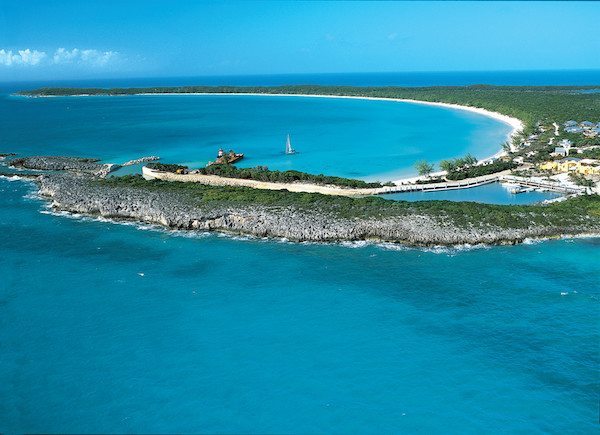 1. Booking during hurricane season
This is hands down the best time to cruise. It's nothing to find a four-night cruise in the Caribbean for $99 at times during hurricane season.
2. Repositioning Cruises
The cruise lines reposition ships to where the people go. In the spring, the cruise lines will pull their ships from the Caribbean and send them to Alaska and Europe. In the winter, the cruise lines will send those ships back to the warm Caribbean. I've seen transatlantic cruises as low as $23 per day. Keep in mind you'll still have to pay the airfare from the homeport on the other end.
3. Loyalty Programs
This can go from the ships casino program to art shops on board. If you spend enough money with certain concessionaires on the ships, they want you to come back and spend more money. I recently talked to someone who sailed a seven-night Caribbean sailing for $59 because of the casino players club.
4. Become a travel agent.
This requires work and a time investment but could be worth it if you're truly addicted to cruising. The cruise lines encourage travel agents to check the ships out so they can sell them; this can result in reduced cruise fares.
My friend is a full-time teacher and started selling travel on the side earlier this year. Two months ago he booked 54 cabins. He made a killing on commissions and has access to exclusive travel agent rates.
5. Credit Card Points
Certain credit cards offer points that you can redeem for cruises. This is not just limited to credit cards though, even debit cards have point programs that allow you to build up until you can redeem for airline tickets, hotels, rental cars or a cruise. Just check with your bank or credit union.
6. Be a Group Leader
Cruise lines reward you for bringing groups of people on their ships. This typically works by every eight cabins booked (at least 16 people), you are rewarded with a tour conductor credit. This credit allows passage for one guest. If you fill 16 cabins, you'll get two tour conductor credits – and so on. You'll still have to pay taxes and fees, but it could be almost free for you.
7. Last Minute Deals
This isn't as common as it used to be but it's still around. Cruise lines need to fill their cabins. The cruise line knows that once you're on board they have a captive audience and you'll spend money. So if they give away a cabin for next to nothing, they will make it up with onboard revenue.
Even though most of the cruises are for under $25 per night, keep in mind that you are still on the hook for port fees and charges, which vary by itinerary and the ports the voyage stops at. To learn more about this, read Breaking Down Your Cruise Fare post here.
Now it's all up to you… happy hunting!
photo: Flickr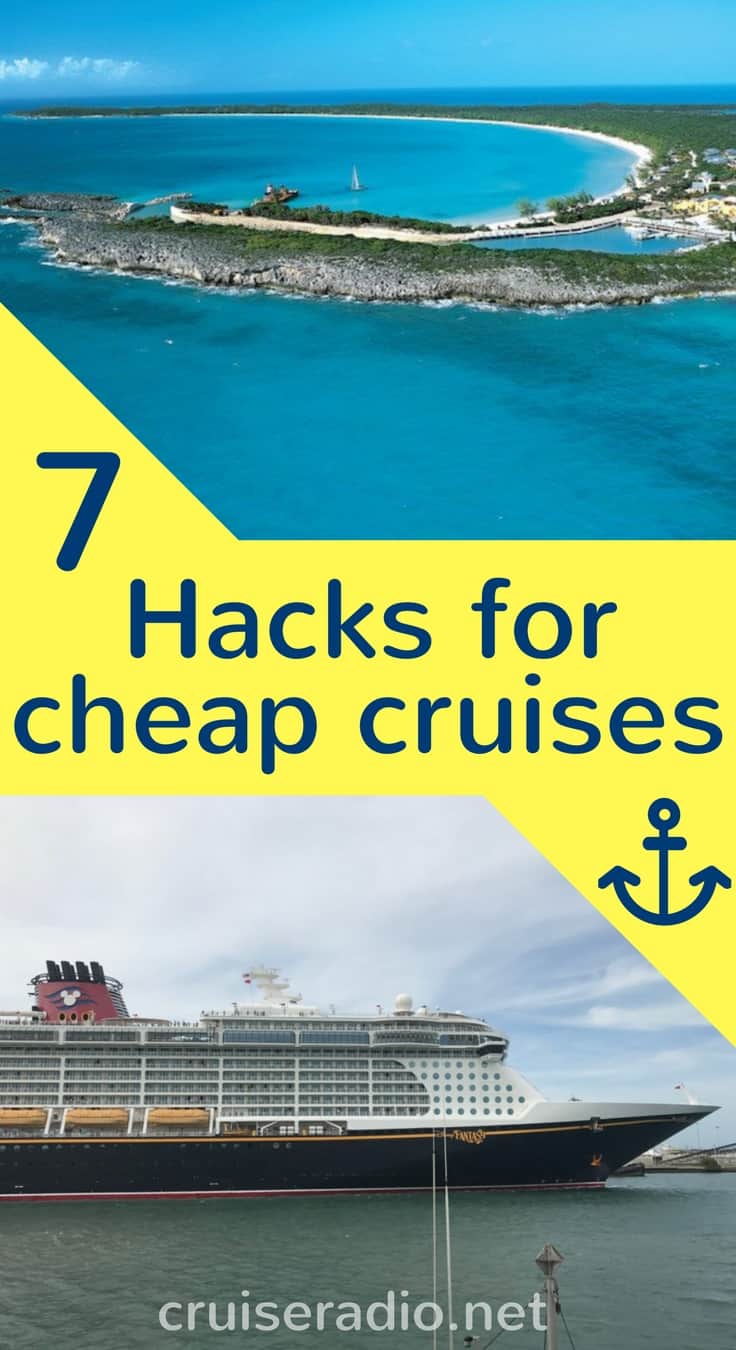 SaveSave