1. The 5 O'Clock Somewhere Bar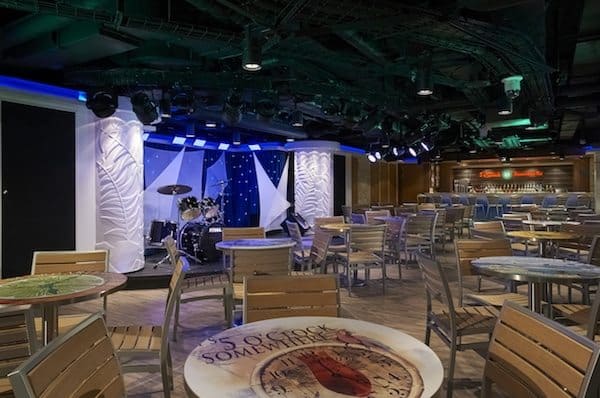 Taking cues from the popular Jimmy Buffet song, this bar lets you kick back and imagine you're in the tropics – even though you're on a ship.  Enjoy the sounds of the islands while sipping a margarita at the outdoor bar in The Waterfront.  When the evening approaches, the party gets started, with live music and an array of drinks guaranteed to keep the good times rolling.  After all; it's always 5 o'clock somewhere.
2. Spice H20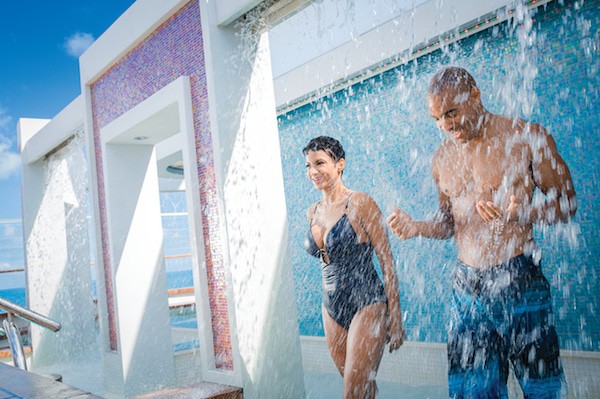 This adults-only area in the stern of the Norwegian Escape boasts relaxation by day, and party time by night.  Inspired by the infamous summer beach parties on the Spanish island of Ibiza, this exclusive area is perfect for adults who want to kick back and hang out without having to worry about watching the kids.  During the daytime, it's the perfect place to soak in the hot tubs or lounge by the waterfall grotto.  At night, it becomes a party destination, with music and dancing beneath the stars and vibrant images on the jumbo video screen.
3. The Waterfont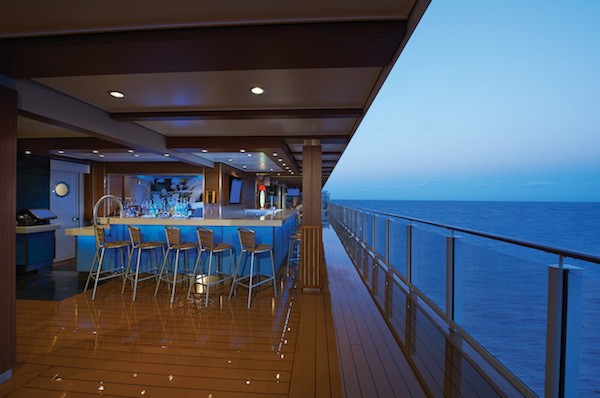 This quarter-mile wraparound oceanfront promenade boasts an array of venues to tickle anyone's fancy.  These include Moderno Churrascaria, La Cucina, Bayamo, the Sugarcane Mojito Bar, the 5 O'clock Somewhere Bar, and Dolce Gelato.  It's the perfect place to take a stroll, or kick back and relax with a bite to eat while the breeze blows through your hair.
4. The Aqua Park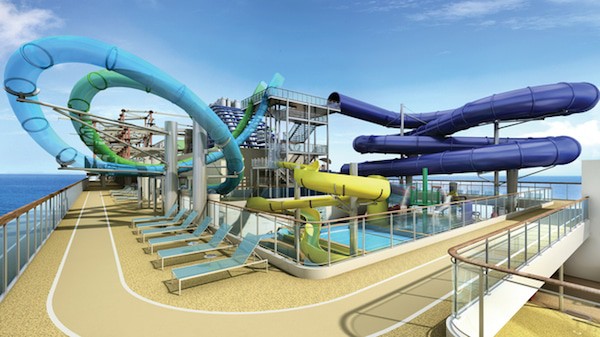 The largest water park at sea, Norwegian Escape's Aqua Park features four multi-story water slides.  These include the Aqua Racer, where guests can take two slides down simultaneously while racing each other, and Free Fall, the fastest waterslide at sea.  For a more relaxing ride, there's the open-flume body slide.  The Aqua Park also features a Kids' Aqua Park, a climbing structure for kids, two pools, and four hot tubs.  There's something for all water lovers here.
5. Mandara Spa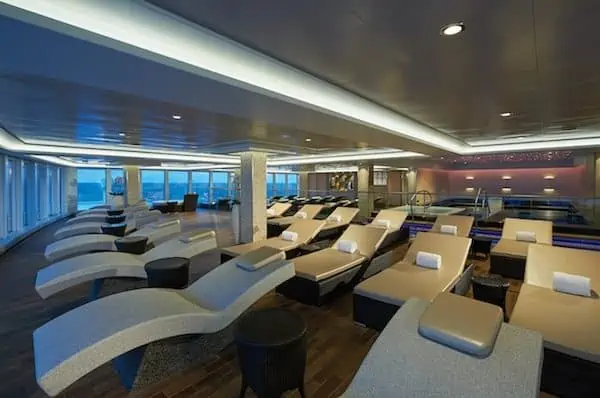 This spa, unlike most cruise ship spas, is quite a destination aboard the ship in and of itself.  It spans two decks with unobstructed views of the ocean.  It features heated loungers, a hydro-therapy pool, whirlpools, a steam room, dry sauna, samarium, and salt room.  For cool-down time, this spa even includes an all-new Snow Room, which ranges from 21-32 degrees and sends out snow flurries throughout the day.
6. The District Brewhouse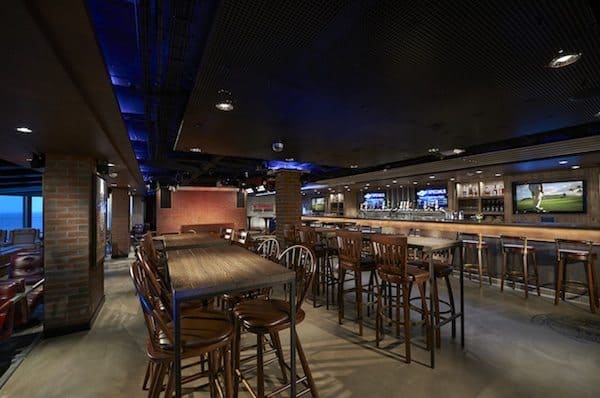 Norwegian has partnered up with Miami's Wynwood Brewing Company to create an urban craft beer hall aboard Norwegian Escape.  It features a keg room, over 50 bottled beers, and 24 draft beers on tap, as well as handcrafted cocktails from Bar Lab's James Beard award-winning mixologists Gabriel Orta and Elad Zvi.  For beer lovers who are also in the mood for a snack – or a meal – the brew house also offers a menu of gastropub-style snacks that complement the drink selection.
7. Your Balcony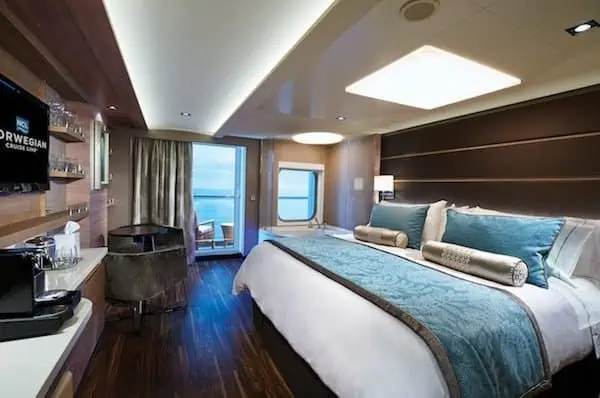 Norwegian Escape's balconies are larger than most, and provide ample room for people to kick back and relax in the privacy of their own space.  They feature lounge chairs and a contemporary design, perfect for a relaxing afternoon gazing out across the ocean.
Photos courtesy of Norwegian Cruise Line