Over the past couple years I've spent a lot of time aboard Carnival Sunshine. It's one of my favorite ships (to date) in the Carnival fleet, and with reason. The ship underwent a complete overhaul in 2013 where she was completely gutted and rebuilt – resurfacing as a brand new ships.
Last fall I returned from Carnival Sunshine where I took my parents on a five-night sailing and here are my seven reasons why I love this ship.
1. Fun Ship 2.o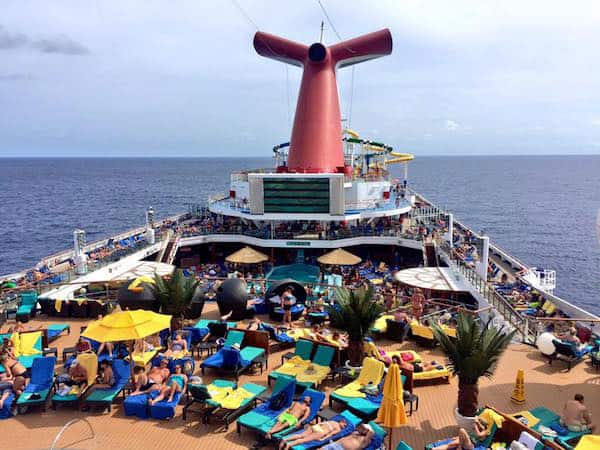 After going through a $155-million overhaul, the ship has a lot of new features like Fun Ship 2.0, new staterooms, ship interior, WaterWorks, ropes course and more. It's almost like you're sailing on a brand new ship. Carnival Sunshine has every Fun Ship 2.0 enhancement to date.
2. International Food
You name the food, you can find it on Carnival Sunshine. There is everything from Italian at Cucina del Capitano, Asian at JiJi's Kitchen, Mexican at BlueIguana Cantina, Indian at the Lido Marketplace, Cuban at Havana Bar, an American Steakhouse, a burger, and a pizzeria.
3. Public Spaces
Part of the refurbishment was taking the inside of Carnival Destiny, knocking down some of the walls, and building new venues. Some of the new venues include a RedFrog Rum Bar, Alchemy Bar, a total transformation of the ship's old theater, a new water park, ropes course, and outdoor pool areas.
4. Guy's Burger Joint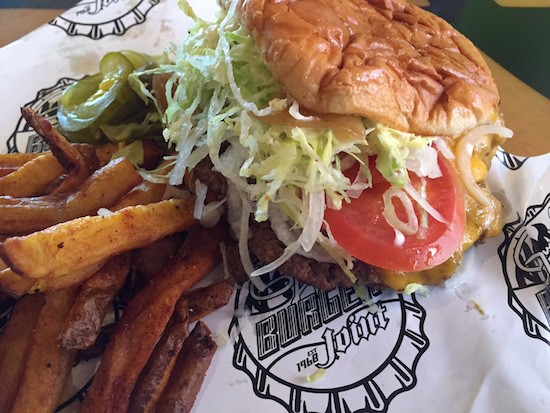 Best burgers at sea, hands down! Celebrity Chef Guy Fieri teamed up with Carnival Cruise Line in 2011 to make a burger joint exclusively for Carnival.
5. Serenity Area
The adults-only serenity is three stories with a towering waterfall into its own pool (and a nice bar at the top). Because it's so popular it can get pretty crowded on sea days but worth getting out there early. If you get thirsty there's a bar at the top or a short walk poolside to the RedFrog Rum Bar or BlueIguana Tequila Bar.
6. The Playlist Production Shows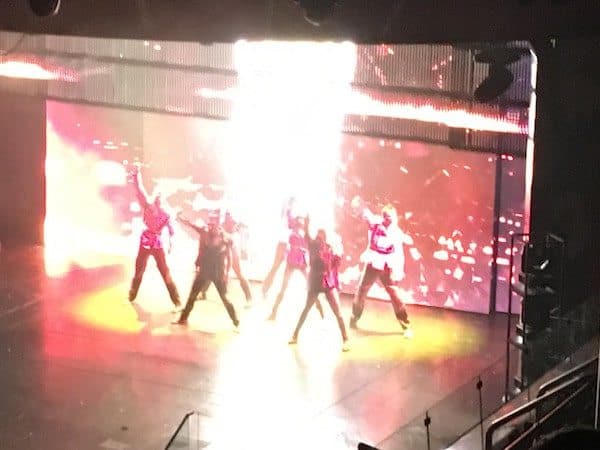 Once you see "Epic Rock" on the Sunshine, you will go back again time after time. The video walls, the sound system and the flexible seating makes showtime an experience unlike any other.
7. Itineraries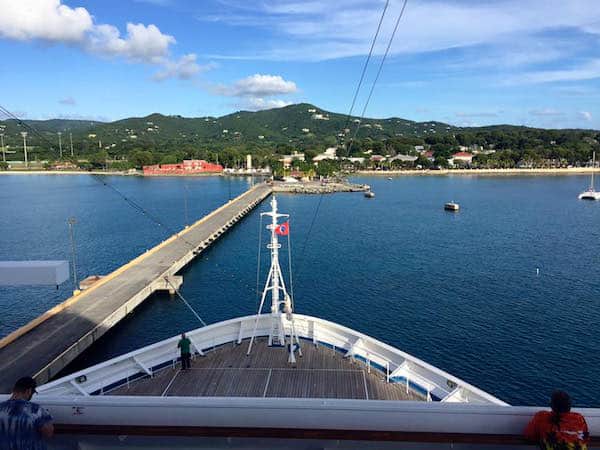 The Carnival Sunshine is strategically located in the middle of Florida which makes it easy to get to from Jacksonville and from other Florida locations. If you are flying in, the Orlando airport is about an hour away so getting to the ship by transfers or rental car is a piece of cake. The Carnival Sunshine has done one of the extended "Carnival Journey" cruises which takes you to ports of call you may not have experienced yet. With the addition of Carnival's Amber Cove port of call in the Dominican Republic on select cruises, you will be able to visit a brand new destination.
Have you ever sailed on Carnival Sunshine?
Pin this!