You've spent your hard earned money on your vacation and now it's time to kick off your flip-flops off and enjoy the cruise, right?
Cruise vacations are an excellent deal, you unpack once, have endless food and plenty of entertainment options – but on the other end they can be costly if don't do your homework.
Here are 7 expenses we think are ridiculous:
1. Shops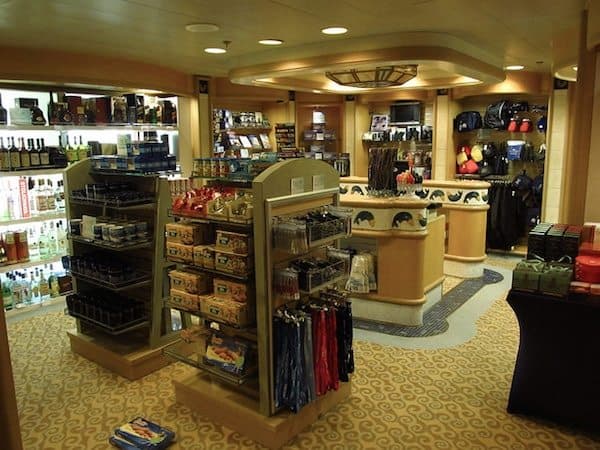 Getting a cold or needed Tylenol on a ship can get really expensive if you don't have you own medication. On a recent sailing I got a cold and needed some NyQuil, went to the onboard shop and it was $17.99 for a bottle!
Solution: Make a first aid checklist and pack the essentials like pain reliever, antacids, Imodium and band-aids. Making a first aid kit is a lot cheaper shore side.
2. Water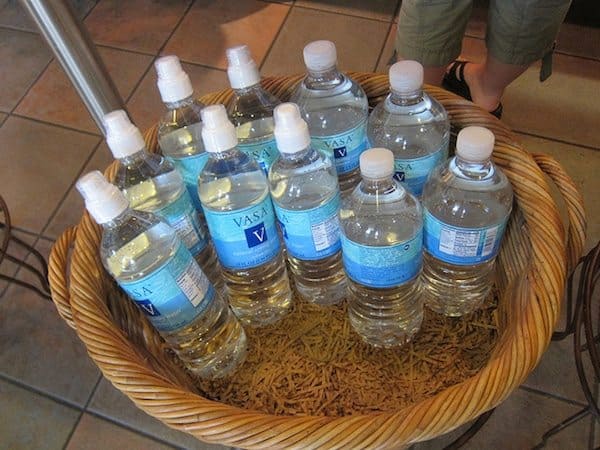 It's funny to me that you're surrounded by billions of gallons of water on a cruise ship and yet to get your hands on a bottled water it's $3-$5 per liter.
Solution: You're allowed to bring non-alcoholic beverages on ships, as much as you want. Grab a box and pack it full of bottle waters, cokes, or whatever you want during your voyage. You can check the box or bring it aboard as a carry on. As long as there isn't alcohol in the box you're fine.
3. Mini Bar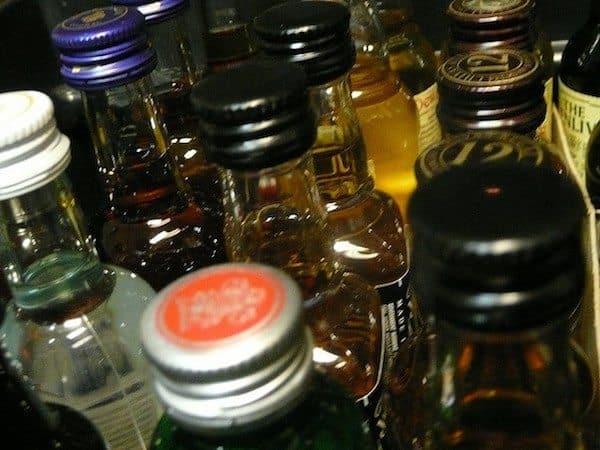 The mini bar can be a small fortune if you choose to open a beer or a mini-bottle of Vodka. If you know you are going to behave and not touch the mini bar, have the room steward empty it out and use the fridge for the cans of pop or bottled water you brought on.
Solution: Some cruise lines allow up to two bottles of wine per stateroom, so check your cruise line rules. Another option, get creative – Google will yield 1,000s of searches for 'alcohol on a cruise ship.'
4. Spa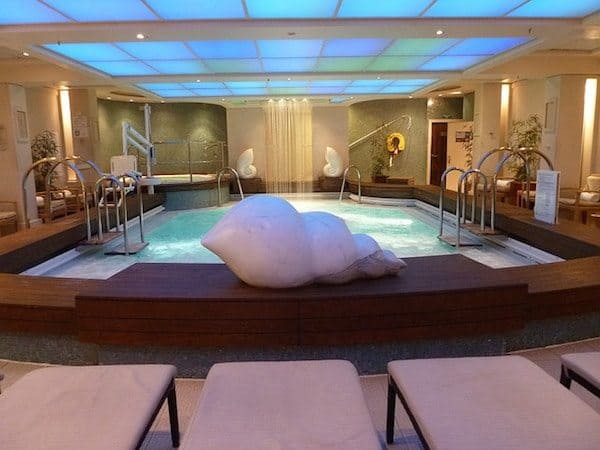 Personally I don't like being touched so I'm not big on massages, but most cruisers are. On a recent sailing I saw a two-hour massage offered for $200 in the spa. I'm not against a spa but I also like to spend my money on other onboard services, like the bars!
Solution: If you want a spa you can get them in your port of call on the beach. Recently I noticed massages in Cozumel and Costa Maya for $25 per hour and you won't get pitched for additional products. Check out message boards around the internet for information. 
5. Wifi
Some cruise lines charge upward of .75-cents per minute to access the internet and rightfully so, the cruise line has a captive audience.
Cruise lines like Disney Cruise Lines are now offering packages by the megabyte and gig instead of by the minute. Other lines like Royal Caribbean and Carnival are starting to offer an unlimited packages for a flat rate.
Solution: There is no way to really save money on this except to factor in the cost of the wifi package into your cruise budget. Simple tips like drafting your emails, texts and posts offline and waiting to til you get online will reduce time spent online significantly.
Connect at Sea recently launched a portal to help cruise passengers navigate their way online without breaking the bank.
6. Photos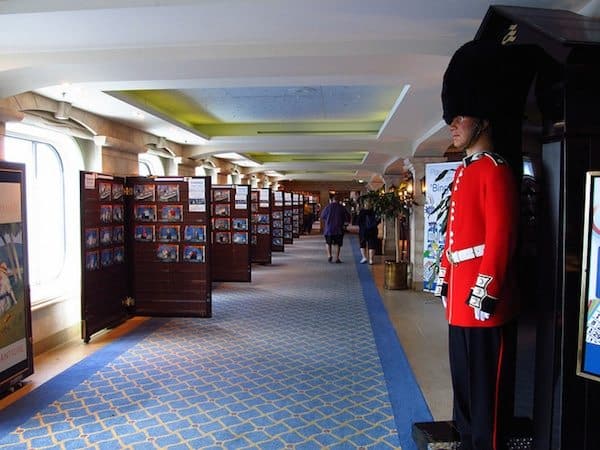 If you take advantage of the cruise ship photographers, in return they're taking advantage of your wallet. I'm a big fan of creating memories on my cruises but also saving money by taking my own photos. Your simple Welcome Aboard photo or obligatory elegant night photograph can run on average from $14.95 to $29.95 per photo.
Solution: Take your own photographs with real backdrops like the ship, sunsets or on the stairs. Just be courteous if the cruise line photography team is set up at a location. There are plenty of spots on the cruise ship to create amazing memories.
7. Parking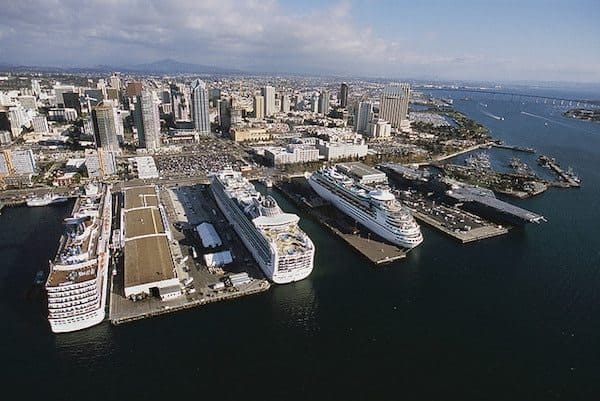 Parking fees at the cruise pier are ridiculous and they can really add up. Recently in Miami I paid $20 for my car, per day!
Solution. Consider using an offsite parking lot of a park and cruise hotel. When I sail out of Port Everglades, I always stay at the Hilton Garden Inn Cruise Port. For flat rate they provide parking, transportation and a hotel room pre- or post-cruise.
Make sure you do your research before you set sail and take advantage of everything you can before you get on the ship. Once you're on the ship you're considered a captive audience, meaning you have no option but to buy things aboard the ship!