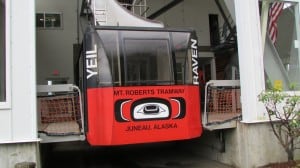 We cover this a lot on Cruise Radio but it is always worth repeating, especially when we hear stories of someone being screwed over by an island-based shore excursion scam or someone missing the ship.
When trying to book a shore excursion on your own, make sure you know what you're doing. Know the consequences of booking on your own and know that sometimes the value isn't worth being left in port. That was the old way of thinking, kind of.
There has been an overtaking of companies over the past few years that have the no worries business model when it comes to booking shore excursions that almost smash the cruise line's scare tactics. Companies like Viator and Shore Excursions Group have you covered if you book through them and you miss the ship. They claim (I saw claim because I don't know of anyone ever missing a tour) to get you to your next port of you do have an issue on their excursion.
Here are 7 rules to booking shore excursions on your own:
 1. Research. The process starts way before you board the cruise ship. Head to websites like Cruise Critic, Trip Advisor, the book store or even your local public library to find out about the destinations and tour companies.
2. Third party companies. Use companies with a worry-free guarantee, allowing you to be covered if you miss the boat because of a flat tire or a strike. Book with a reputable company and always ask the questions "but what if I don't return to the ship?".
3. Call companies directly. Pick up the phone and call the company directly. Talking to someone will make you feel much more confident than an email correspondence.
4. Book the tour early in the day. Take the earliest tour you can to give yourself plenty of time to get back to the ship.
For instance, you can usually get to Rome for 10 euro round trip, find the earliest train schedule possible and consider heading back earlier. You'll beat the crowds and still give yourself some extra time.
5. Get cancellation policies. Make sure you get the cancellation policy with the company you book with. During hurricane season ships tend to change ports up or sometimes skip a port all together. You want to make sure that you're protected if the port of call is canceled.
6. Print paperwork. When everything is said and done, make sure you print the paperwork out. Yes, with everyone using cell phones these days it's easier to show them the confirmation but do you really want to hand your cellphone over to a stranger? Also, consider the fact that you could rack up data charges if you have to retrieve your email.
7. Stay on ships time. Always, always, always stay on ships time. The ships are great about staying onto the local port time, however, your cell phones and watches aren't. Make sure you keep track of time and know what the time zone is.
I'm the first one to tell you that I prefer booking a shore excursion on my own verses a ship's excursion – it's much cheaper. In Cozumel you can go to the El Cid resort for $15, with all the amenities of a ship's pricey shore excursion offered.
Use common sense and have fun!
There should be as much research in booking your shore excursions as booking your cruise.
Subscribe to our Cruise Updates.