"You're going cruising, again?" asked a friend recently. "Don't you get bored?" And to be fair, the question made sense – especially to someone like them who has never gone on a cruise before. Since being bitten by the cruise bug about three years ago, I tend to mostly do the same itinerary on the same ship. I've shaken things up on occasion by trying something new, but I've long been one of those people who don't much care where the ship is going as long as I'm onboard when it does! Meanwhile, if you're a seasoned cruiser, there are certain things that simply never get old. For me, they include…
Why Cruising Never Gets Old
1. That First Cocktail

For me, nothing says, "I'm officially on vacation" like that first drink… preferably something with an umbrella in it.
2. Sunsets at Sea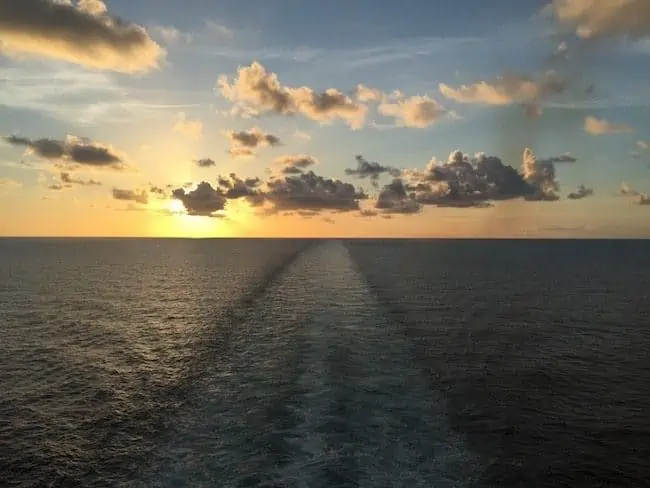 There is nothing like watching the sun around which our lives literally revolve sinking slowly into the ocean. No matter how many pictures I snap or videos I take, they will never capture the beauty of the real thing.
3. The Sailaway Party
Over the course of a cruise, there are plenty of opportunities to bust a move. But there's something about the energy of a sailaway party, with everyone shakin' their groove thing as if doing some ancient ritual designed to transport them to their happy place, that puts a smile on my face.
4. Formal Night
I'm not big on dressing up. In the real world, you couldn't pay me to wear a dinner jacket. And even on a ship, I'm not one to go full-on formal. But I do love people-watching as people watching as people get all dolled up. Women in tiaras (it happens!) and kids in tuxedos? I'm all in.
5. Sitting on my Balcony

Some people are perfectly content with an inside cabin or oceanview stateroom, insisting that the room is just a place to sleep and recharge. I, however, am not one of those people. I need a balcony on which to watch the world go by. It's where I start and end every day, and it's perhaps the No. 1 thing on my "must-have" list when booking a cruise.
Read More: 7 Reasons to Book a Balcony Cabin
6. Meeting Complete Strangers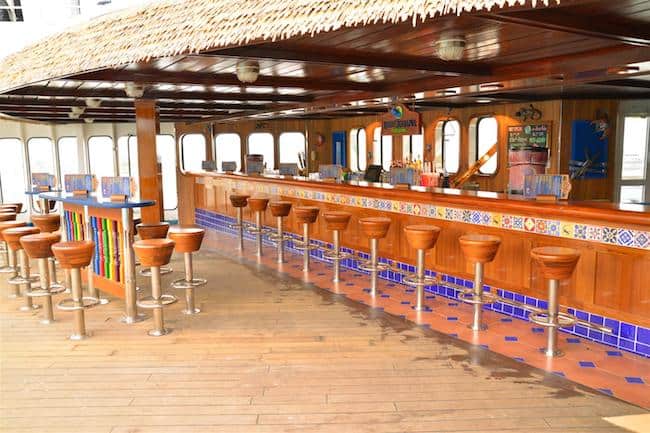 Ask those who know me on land, they'd not necessarily describe me as a "people person." Yet put me on a ship, sit me at a bar and put a total stranger next to me, and I'm a regular Chatty Cathy. Some of the best conversations I've ever had have been with people I never saw again.
7. Winning at Trivia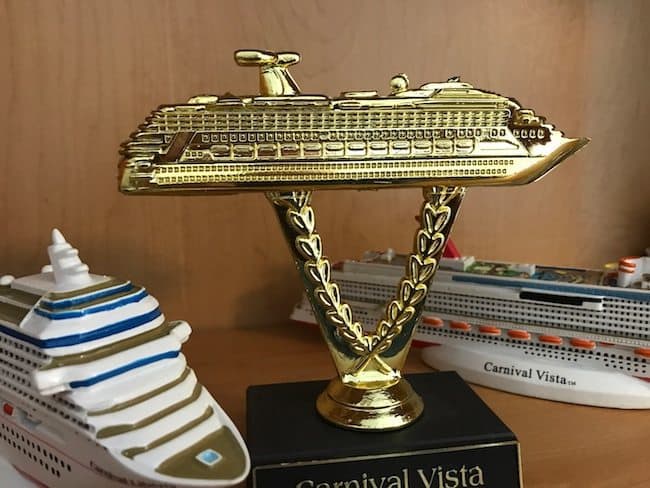 Okay, fine… I've never actually been part of a winning trivia team. But I've seen how excited others get, especially when they win one of Carnival's "ship-on-a-stick" trophies. One of these days, I'll get my hands on one. #LifeGoals
Those are some of the aspects of cruising that never get old for me. What draws you back, time and again?