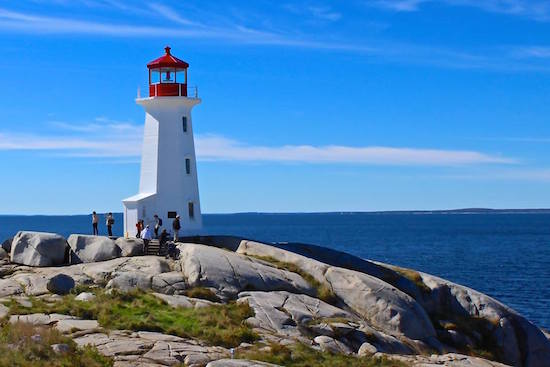 When most people think about taking a cruise, they probably envision themselves sailing to an island for some fun in the sun. However, it's also right around this time of year that many cruisers consider heading north instead of south, some taking their very first voyage to such ports as Boston, Bar Harbor, Halifax and others. So we thought it might be worth offering a few pointers as to what might be different about a trip to Canada and New England… and we're not just talking about the direction in which you're headed!
1. More Walking
When we visit ports such as Bermuda or Nassau, our ambling quite often involves little more than catching a cab or bus to a great beach. But most ports on a New England sailing will involve a bit more activity. For example, during a recent visit to Halifax, we strolled for several hours along the waterfront sampling great local food, doing a little shopping, and taking in the sites. And while many cruisers will simply grab a cab or take an excursion to Boston's Quincy market, if the weather holds up, it's possible to walk there, poke around for a few hours, and still be back on the ship with plenty of time!
2. A Time Change
Oh, the confusion that can ensue if you forget to make sure you know the difference between "ship time" and "local time." After all, at the end of the day, most vessels plan their sail-away around ship time, and modern devices such as an iPhone will automatically adjust themselves to local time! One thing you do not want to be is that person running down the pier, watching your ship sail into the distance as you realize too late that you didn't account for the time change!
3. A Different Approach to Packing
Because the word "unpredictable" was created to describe weather in New England, a bit more thought has to go into what you're going to pack. You're going to want a rain poncho and a heavy sweater, just in case. But you're also going to want shorts and sandals! While we're generally ones to advocate a "less is more" approach to packing, on itineraries heading north this time of year, we can't help but change that to "be prepared!"
4. Less Pool Time
Along those same lines, fall itineraries to New England can often mean less time spent soaking up the sun on the pool deck. Don't get us wrong… you'll almost always find sun worshippers tilting their faces toward the heavens, no matter how cloudy the day! But odds are there will be a day or two where you'll be checking the ship's guide to find out what other activities are taking place. Remember, the one that's never officially listed but always one of our favorites: napping!
5. Seafood Galore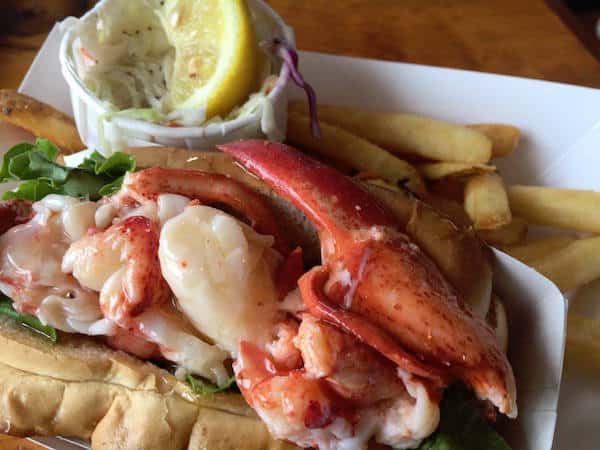 Lobster rolls and chowders and whole-belly clams, oh my! Head to any message board or Facebook group and ask for seafood recommendations in Portland, and you'll be inundated with suggestions. (A local pointed us toward the Portland Lobster Company, where we had an incredible seafood feast!) But do a little research and, if necessary, consider venturing off the tourist-trod path. Often, fortune really does favor the bold!
6. Lengthy Excursions
Sure, you can get off the ship in nearly any port and find something to do within easy walking distance. But often, the things you really want to see – and which will raise the bar on your vacation experience – involve a bit of transportation. For example, it takes about 45 minutes to get from the port in Halifax to the gorgeous fishing village of Peggy's Cove. Which means you're likely to need at least three hours to visit, two of which will involve transport. Figuring out what you want to see – and how much is actually possible – will require a bit more research than does, say, a visit to a private island in the Caribbean.
7) An Older Demographic
While we have definitely met people of all ages during our trips to various New England ports, it's also safe to say that these itineraries (along with those to Alaska) aren't exactly catnip to younger cruisers. Of course, all that means is more room on the dance floor when it comes time to shake your groove thing!
Have you done a cruise that took you to the ports of New England? What would you tell people they should expect?
Pin this: