By Sarah Phillips
Key West has been a staple of cruise itineraries for years now and yet, this island seems to grow in popularity every day. This island treasure – the southernmost point in the United States, located just 90 miles from Cuba – offers something for everyone. A small island – only 4.2 square miles – Key West offers water sports, history and culture, and food and drinks galore.
If you want to venture out on your own and get away from the crowds, you could check out Key West tour options from Shore Excursions Group.
Whether it's your first time in Key West or you're looking for something new on your return trip to the island, here are 7 things to do in Key West.
1. Food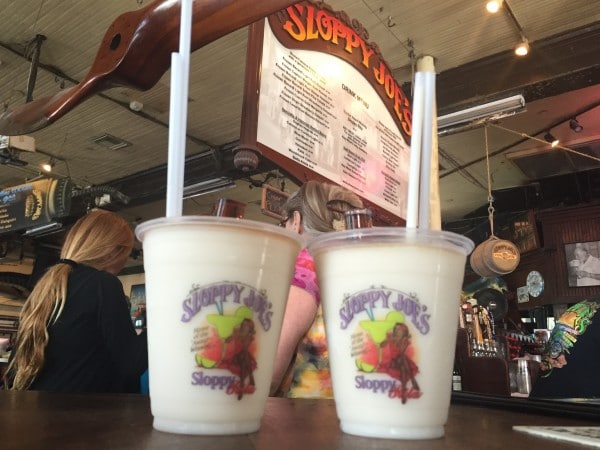 While it's tempting to save room for dessert and that piece of Key Lime pie, the food is Key West is fresh and fabulous. When a local place says the catch of the day – they're really talking about what just came off that boat that morning. You can find just about any seafood option you're looking for. Half Shell Raw Bar's consistently ranked highest in best local oysters while Hogfish Bar and grill has the best classic seafood. Since you'll be so close to Cuba, stop in at El Siboney for the best local Cuban spot. Another top local choice: Green Parrot Bar – where you can dance your dinner off to local honky-tonk music.
2. Bar Crawl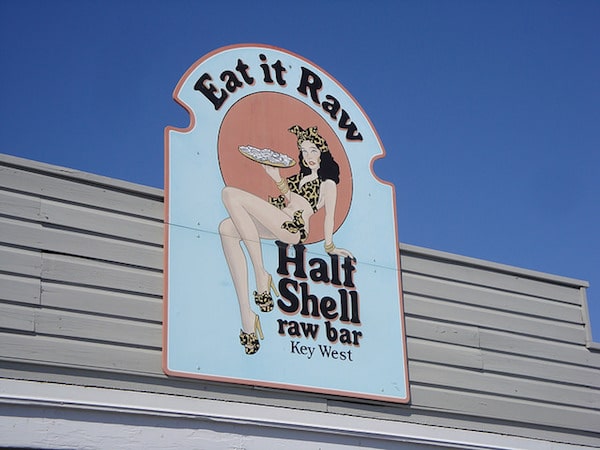 The Duval Street Crawl is the best way to take in all the famous street has to offer. You can join an 'official tour' or you can do your own version. The plan's pretty simple. Start at the end of the street and make your way down (or up) enjoying at least one adult beverage at every bar. Make sure you bring cash for drinks, tips and t shirts to proudly display your accomplishments. Oh, and make sure you've got a way back to the ship that doesn't involve driving. Famous bars on this bar crawl include Hog's Breath Saloon, Capt. Tony's Saloon, and Sloppy Joe's Bar.
3. Ernest Hemingway House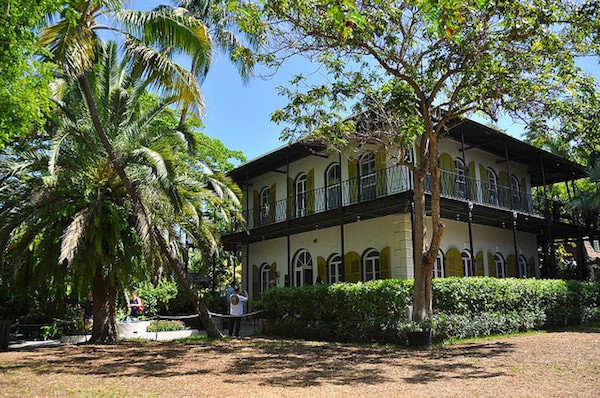 Known for two things – the cats and the famous author who lived there – this property on Whitehead Street is one of Key West's most famous exports and attractions. Ernest Hemmingway lived and wrote at this house for more than 10 years. You can tour the house and grounds today. Hemmingway's then wife built the island's only in-ground pool at a staggering cost of $20,000 from 1937-38. Today it's still the only in-ground pool within 100 miles. Almost as famous as the author are the cats; Hemmingway received a white six-toed cat from a ships' captain and Snowball's descendants still live freely there today. Currently, the estate is home to over 50 cats.
4. Rent a Bike
Since Key West's such a small island, renting and riding a bike around the island is one of the best ways to see everything. And as a bonus, biking burns off calories so you have more room for some Key Lime Pie. When you get off the ship, you'll find several bike rental stands – most places are about $20ish dollars for the day; several places offer the option of just one or two hours as well. Key West is a very bike friendly place and you'll find bike lanes and bike racks all over the island. Most major attractions on the island are about a 5-15 minute bike ride away from the cruise port. You can easily bike the entire island in a morning.
5. Mel Fisher Maritime Museum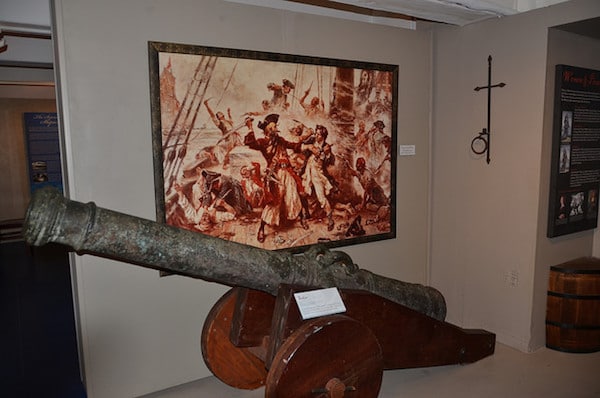 Nestled in downtown Key West, this museum – the only fully accredited one in the Florida Keys – offers stunning displays and tours into the rich maritime history of Key West. The museum offers a treasure exhibit of the   1622 Fleet exhibit of the Spanish galleons discovered by Mel Fisher and his crew. You can also glimpse into the history of the transatlantic slave trade and how Key West played a role. Want something more interactive – check out the lab to see how excavation and conversation of shipwrecks is done.
6. Butterfly Museum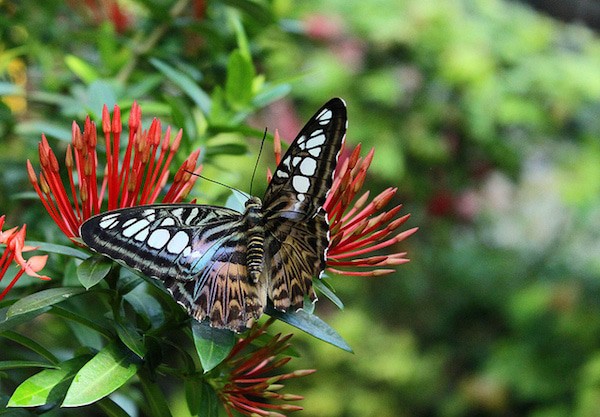 Butterflies may not be the first thing that comes to mind when you're talking about Key West, but the Key West Butterfly & Nature Conservatory offers a magical glimpse into the world of butterflies. Located on Duval Street, you'll walk through a lush, tropical environment and see over 50 different species of butterflies and 20 exotic bird species. There's also a learning center where you can explore butterfly anatomy, physiology, lifecycle, feeding and migratory world of the Monarch. You can even take a piece of the magic home with you by visiting the Butterfly Gallery, which offers original art work by artist Sam Trophia.
7. Key West Key Lime Pie Company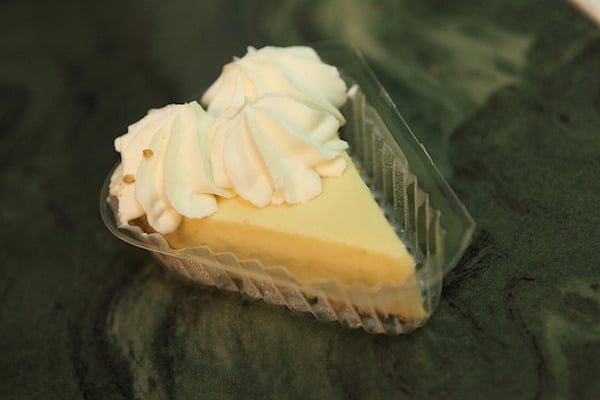 You can't go to Key West and not have a piece of delicious Key Lime Pie. Want a slice of the best pie in town – then head over to Key West Key Lime Pie Company, located at Duval and Green Street. When you visit the store, you can watch the pies being made before you sample your own piece. The company uses a 100 year old recipe to keep Customers coming back again and again.  You may have also seen this company and its famous pies on TV –including The Profit, The CBS Early Show, Throwdown with Bobby Flay, and 500 Things To Eat Before it's Too Late.
Cruise ship calls are very short to Key West so make the most out of your time there.