[smart_track_player url="https://traffic.libsyn.com/cruiseradioshow/EPI348NOV815.mp3″ title="Anthem of the Seas Review" artist="Cruise Radio" social="true" social_twitter="true" social_facebook="true" social_gplus="true" ]
I just stepped off Royal Caribbean's newest ship, Anthem of the Seas, and while two days wasn't nearly enough time on the ship, it gave me a taste of what I needed to know.
Here are seven things you need to know before you sail Anthem of the Seas.
1. Heavily Research the Ship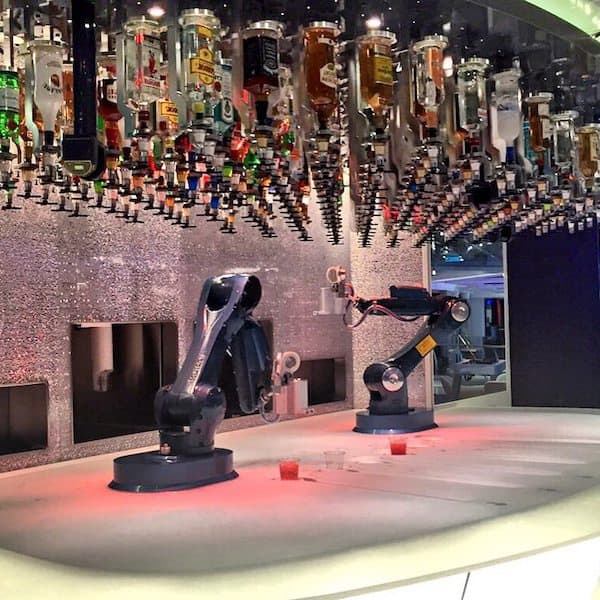 This ship is huge and can be very intimidating when you first board. Make sure you have everything you need and be armed with at least the layout of your favorite places. Spend some time checking over the deck maps, watching some videos on YouTube and reviewing the features of the ship on Royal Caribbean's website. I made a list of what I wanted to see on the ship and checked it off when I did it.
2. Embarkation is Easy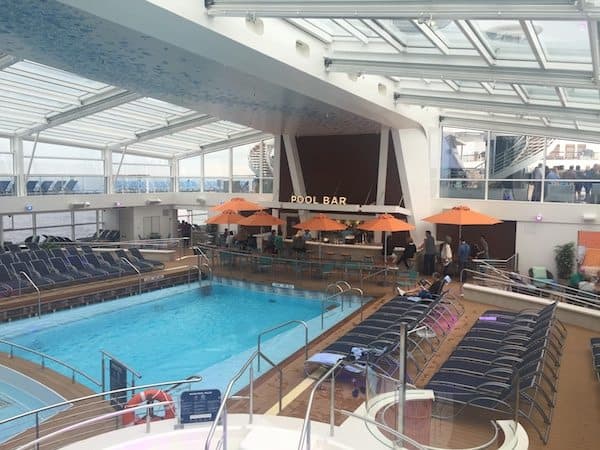 If you're prepared when you get to the ship then embarkation will be a breeze. They scan your sea pass, your passport, and credit card and you're on your way. From curb to ship was under 10 minutes for me. One of my colleagues thought he was above printing his sea pass and didn't have it at the pier, even then it was only a few extra minutes tacked on to boarding. He was on the ship in 15 minutes.
3. What Kind of Food?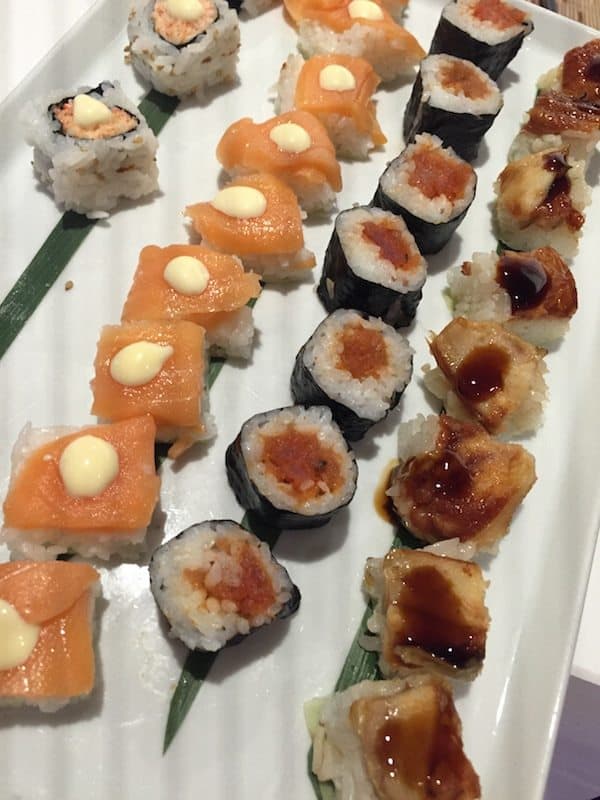 There are a lot of food options, like 18 places to eat. So you will never go hungry. Some of the notable free venues are the Asian-themed Silk restaurant, iconic road trip food being served up at American Icon Grill, the Windjammer Marketplace with tons of meats, vegetables, a pasta station and amazing desserts, and Cafe Two70 that has a Panera-type feel. There are also a handful of specialty venues that cost extra. Wonderland, which has a $49 per person up charge, stuck out the most because it's a whimsical dining experience, starting with bringing the menus to life with a paintbrush.
4. Are Reservations Suggested?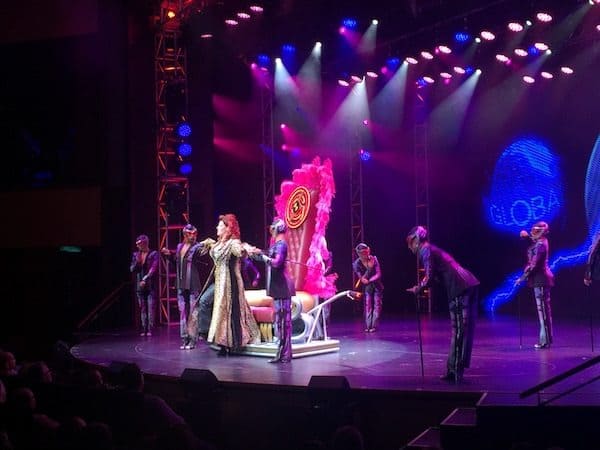 Anthem of the Seas doesn't have the regular main dining rooms that you may be used to, so there is no more traditional early and late night seatings. With Dynamic and Classic Dining, you need to book ahead. Anthem holds over 4,000 guests and dining reservations will fill up fast. So spend some extra time finding out when and where you want to eat. Reservations aren't just for dining. If you want to see the Queen show 'We Will Rock You' (highly suggested) or take part in the indoor skydiving experience, it's suggested that you pre-book to guarantee your spot. You can start reserving on your Cruise Planner at 180 to 4 days before your sail date.
5. Is it worth downloading the app?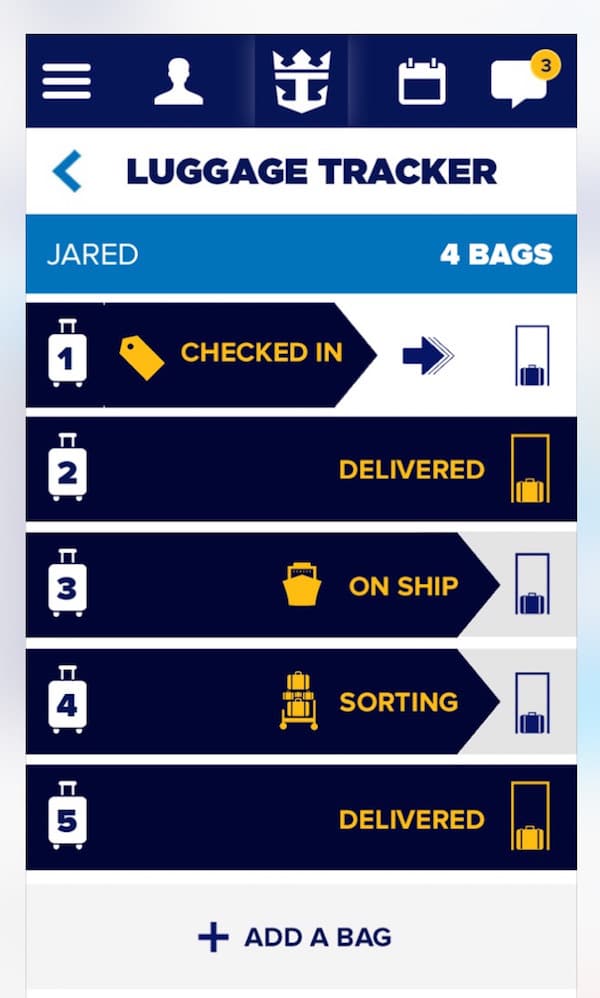 Yes! The Royal IQ app is really cool. You can make/change dining reservations, see what's going on around the ships, view menus and the coolest thing; track your luggage from sidewalk to stateroom (it goes through multiple phases before it reaches you).
6. How much are the gratuities?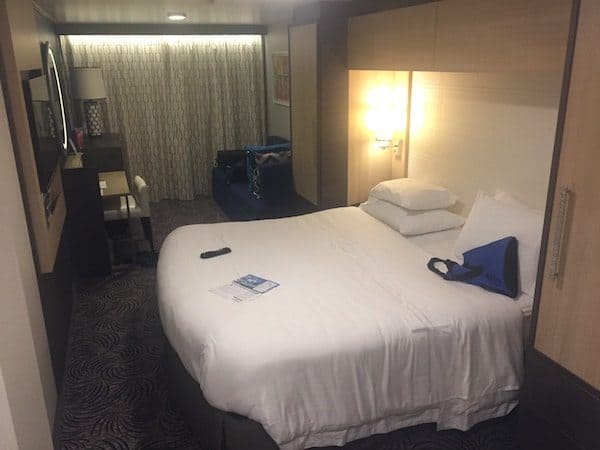 Expect to pay $12.95 per guest, per day aboard all Royal Caribbean ships. You can easily pre-pay this during the booking process to make the onboard expenses cheaper. On a 10-night sailing, gratuities for two people would run you $129.50 per guest.
7. What are RFID Bands?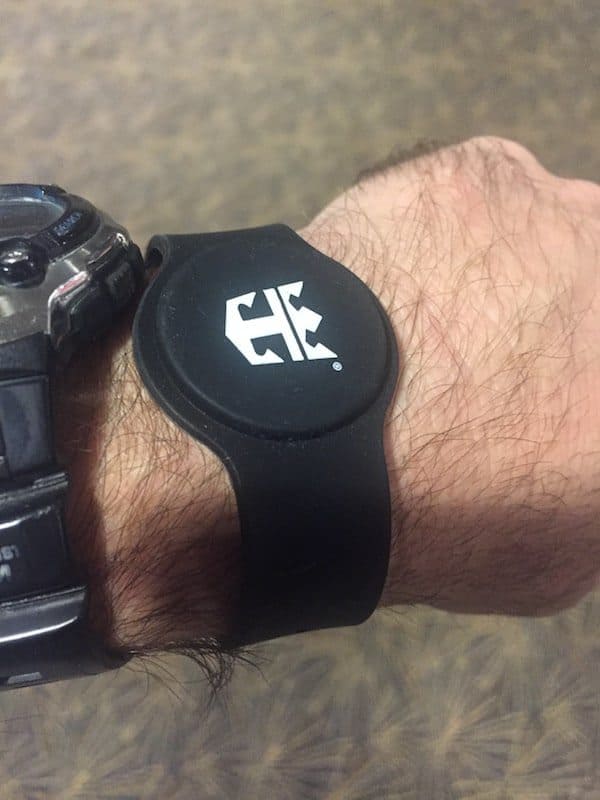 If you ever been to Disney World you're familiar with their Magic Bands. Royal has the same RFID (radio frequency identification) technology aboard Anthem of the Seas that opens your stateroom door, charges to your account, and allows you to order drinks from the Bionic Bar – and a ton more. There is a catch, unless you're in a suite, you will have to pay $4.99 per WOW band at the gift shop onboard.
We have just scratched the surface on what there is to do on Anthem of the Seas. Be on the lookout for more posts with in-depth coverage and thoughts of this smart ship.