Compared to a cruise, a dose of reality can suck. Especially after just walking off a cruise ship. Here are seven ways that cruising beats reality.
1. Wet towels
There is nothing worse than coming home from work and realizing your towel you dried off with that morning is still sitting on your bed – mildewy and disgusting – because you had to rush out the door for work this morning. On a cruise, that towel would have been replaced, or even crafted into a nice towel animal.
2. Eating at home
It is one of the worst things about being home; walking to the fridge, opening it countless times and hoping something will magically appear. Nothing ever does.
On a cruise, whether it's room service, a six course meal in the main dining room or winding your way through the buffet. There's something about having food there for you when you want it.
3. Partying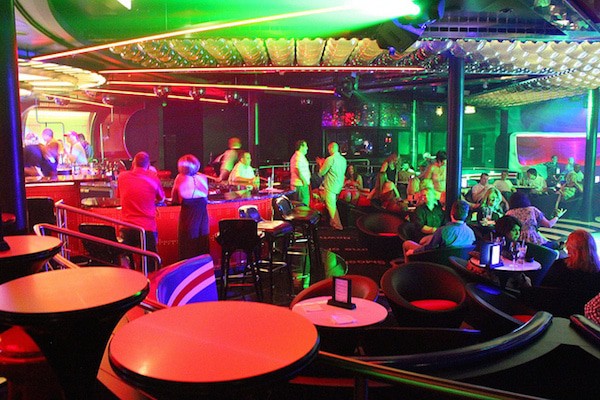 I can tell you that partying on a cruise ship is almost a magical experience. The captain is your designated driver, there are plenty of places for conversation and the music is different in every venue. Compare that to the same old sports bar you go to, a cruise is unbeatable.
4. Disconnecting
We are constantly hardwired to the internet, TV and our smartphones when we are at home. When we are on the ship it's a whole different ball game and technology takes backseat to fresh air, excursions and cold drinks.
5. Experiences
The daily grind can suck. Work, eat, sleep – repeat. On a cruise you're at a different port of call every day and checking out new experiences that actually add value and meaning to your life.
6. Clock Watching
At work we sit behind the desk counting the minutes until we can get out of there. Minutes turn into what seem like days. Sitting on the lido deck of the ship it's the opposite. Days turn into minutes and next thing we know we are back home with post-cruise depression.
7. Bumming
At the house you'll blaze a path in your carpet out of boredom. Walking from the living room, to the kitchen and back again. Opening the fridge dozens of times thinking something new will be in there the next time you open it.
Have post cruise depression? We may have a remedy for you. Check out 9 Ways to Cure Post-Cruise Depression.