The popularity of a cruise vacation has been climbing, and is predicted to continue climbing in the coming years. In 2018, a record 27.2 million people will set sail according to the Cruise Lines International Association. This type of vacation is growing faster than land-based adventures by a whopping 20 percent.
While cruising is more popular than ever, those who've never stepped onto a ship may still have some misconceptions about what a cruise is really like.
Below are some common excuses for not taking a cruise – and why they aren't true for the millions that sail on the high seas each year.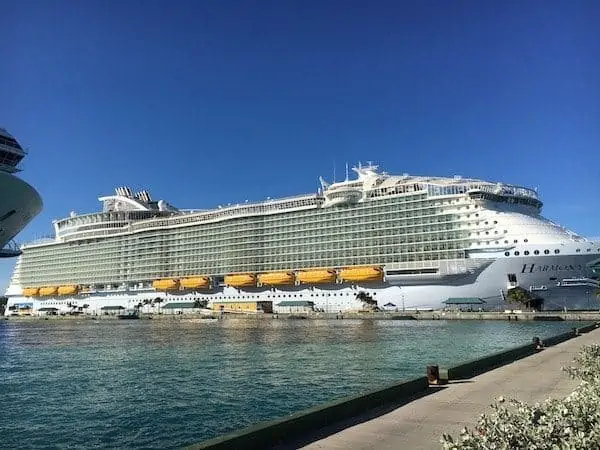 1. Boredom
Honestly, you'd have to work hard to be bored on most cruise ships. They are outfitted with fitness centers, shops, enrichment workshops, pools, hot tubs, games, activities, and often waterslides. Ships also have spas with a wide range of treatments available, as well as trivia, wine tastings, and even movie theaters on some vessels. Whether it's a Broadway-style show or a drink at one of the many bars in the evening, you won't be bored on a cruise. If anything, you will have trouble fitting everything in!
2. No Nightlife
There's lots of nightlife on most cruise ships. You can join the audience for a nighttime singing/dancing show, enjoy the comedy club, sing karaoke, suggest songs in the piano bar, or just kick back in the casino or at a bar with a drink in hand. For more action, check out the ship's late-night parties, where the music can be found still bumping well after midnight.
3. Too Expensive
Many people don't know this, but cruising actually offers extraordinary value when compared to many land-based vacations. Whether you book a standard cabin or a suite, a weekend cruise or a weeklong cruise, compared to a land-based trip a cruise is often up to 40 or 50 percent less expensive. Cruise fares include accommodations, meals, activities, and entertainment. If you wish to indulge in uncharges on certain areas, the possibility is usually there, but it is certainly not necessary.
With convenient homeports, many people can drive right to the ship without needing to take a flight. Carnival Cruise Line estimates that about half of the people in America can drive to one of their homeports in several hours, and that would be similarly true for other cruise lines as well.
4. It's only for groups/couples.
Cruise ships are social places, and those that travel with family, friends, or a significant other still often end up meeting and socializing with new people – which can be part of the fun. But if you don't fancy conversation around every corner, there are plenty of places to relax and enjoy reading a book or soaking in the hot tub without being interrupted.
5. Sub-par food
No doubt one of the most important aspects of any vacation is the good food and drinks that await you on your journey. On a cruise, there will be great options both of the complimentary variety and in the for-fee specialty restaurants. At the buffets, there's a great assortment of options from cold-cuts, to comfort food, pizza, and Asian dishes. Multi-course meals in the main dining rooms offer a great array of choices which is included in your fare. There are also other free options on most mainstream ships, which can include salad bars, hot dogs and burgers, and sometimes even Mexican burritos and tacos.
Specialty restaurants provide a more intimate atmosphere than the buffet or main dining room, and often an elevated level of cuisine, as well. Steakhouses, Italian restaurants, and Japanese hibachi-style specialty restaurants are common on cruise ships, but there's a huge variety of them across the cruise lines to suit your fancy.
6. Cruises are for seniors.
According to independent surveys, cruising has been steadily increasing in popularity across all ages and demographics, including adults, seniors, kids, and millennials. Across the spectrum, most that take a cruise vacation want to go again. A recent J.D. Power survey found that Gen Y/Millennials and Gen Xers are particularly enthusiastic about repeating the cruise experience.
7. No Kids Activities
Cruises offer endless fun and games for young guests. Youth staff keep the little ones occupied in fun play spaces and kids clubs, giving parents some time to themselves. Teens and tweens also get their own clubs on most cruise lines. Restaurants also will usually have kids menus, and activities for the whole family abound – especially on lines like Royal Caribbean, Carnival, and Disney.
8. Cruises are outdated.
In many ways, cruising is becoming the vacation of the future. Carnival Corporation has recently begun implementing their Ocean Medallion technology, which can be used to make onboard purchases, open your cabin door, and help personalize your cruising experience. Ships are also being outfitted with faster and faster wifi at sea, and internet packages are becoming increasingly affordable. And, as new ships debut and old ones are being updated, styles are also being updated to reflect a more modern taste.
Information: PRNewswire