Within the past month, both Norwegian Cruise Line and Princess Cruises left the Port of Houston for good, leaving cruisers looking to sail out of Texas fewer cruise line options and just one port – Galveston. But not to worry, because Carnival Cruise Line made sure to place three of its best ships there: Carnival Breeze, Carnival Freedom, and Carnival Liberty, and here are eight reasons why you should book a cruise on Carnival Liberty.
1. The Itineraries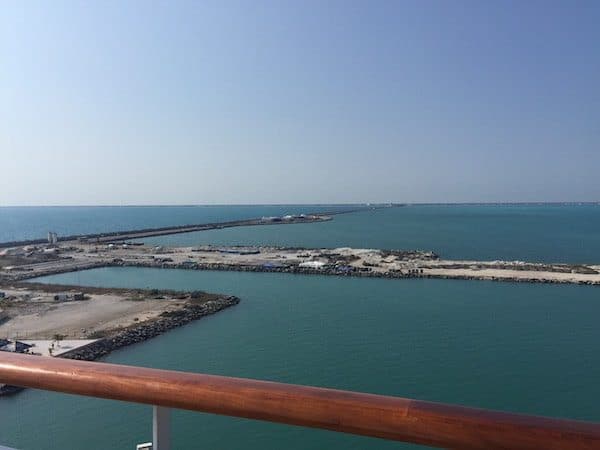 Carnival Liberty took the place of Carnival Triumph (now homeported in New Orleans), so it too will sail 4- and 5-day sailings. These itineraries are perfect for first-timers looking to dip their feet in the cruising waters, or for those who can't take an entire week off of work or school. These shorter cruises are also more budget-friendly, allowing you to spend more onboard and in port.
2. The Ports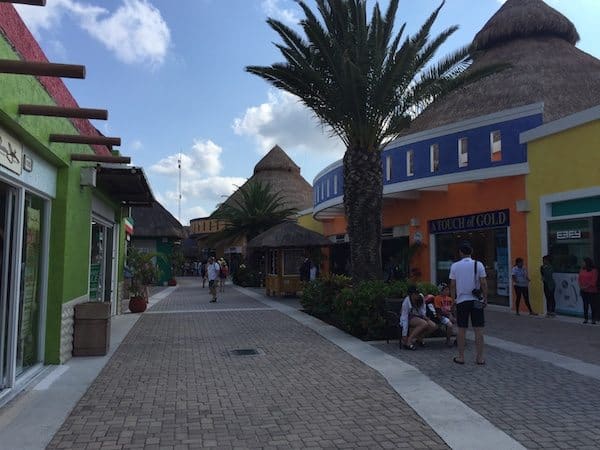 Just like Carnival Triumph before it, Carnival Liberty sails to Cozumel on 4-day sailings and to both Cozumel and Progreso on 5-day sailings. Cozumel is a cruiser hotspot, with tons of shopping, local restaurants, and sandy beaches right off the pier. With so much to see and do, it's a great port for both first-time and repeat cruisers alike. Progreso is just as gorgeous and is near many ancient Mayan ruins, so don't let its 4-mile-long pier discourage you from getting off the ship.
3. The Food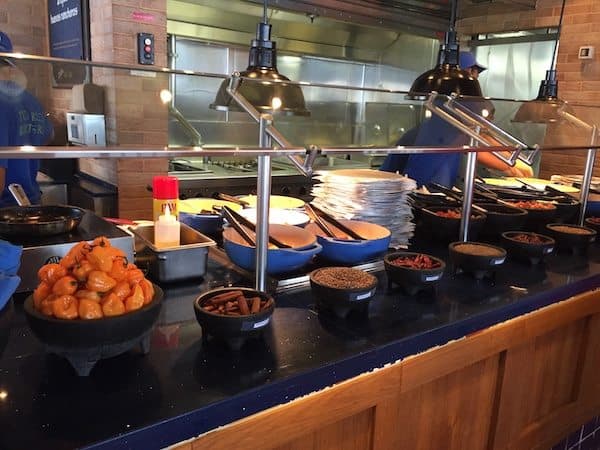 Carnival Liberty was the first ship in the fleet to receive the Fun Ship 2.0 upgrades, so the ship has just about everything you could ask for on a Carnival ship: Guy's Burger Joint, Blue Iguana Cantina, Diamonds Steakhouse, Pizza del Capitano, Fish & Chips (do not miss this hidden gem!), a deli, and the Mongolian Wok – of course all in addition to the standard lido buffet, main dining rooms, and room service. You just can't go hungry on this ship.
4. The Décor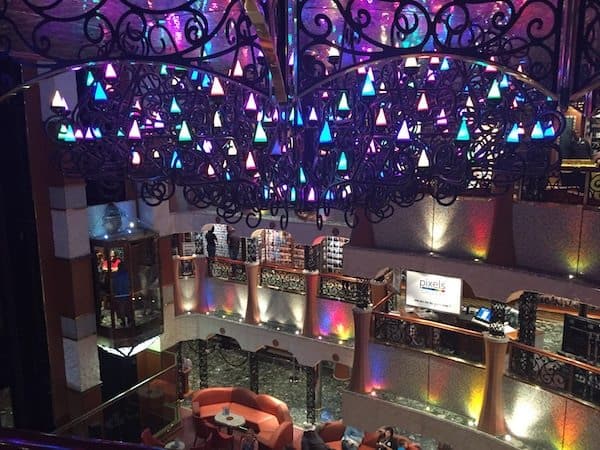 The décor on Carnival Liberty stands out from many of the other ships in the fleet, which can sometimes look garish. But Carnival Liberty is very tastefully done, with the ship's lobby, promenade, and other common areas adorned by walls of pastel colors almost reminiscent of a Claude Monet painting and lined by faux white stone and black iron chandeliers filled with color-changing lights that will leave you mesmerized.
5. The Crew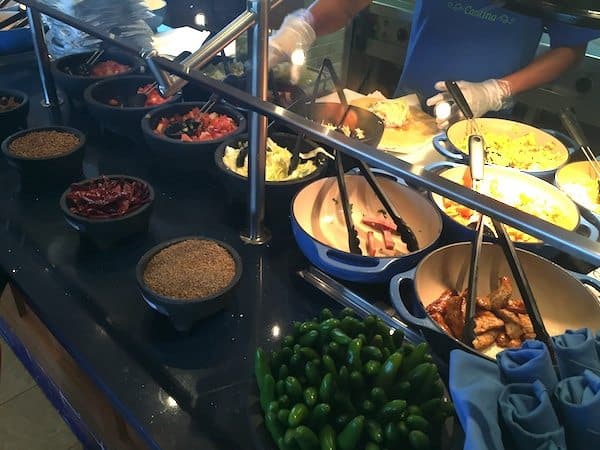 Carnival Liberty's crew is particularly hard-working, with staff scrubbing, wiping, dusting, and washing every nook and cranny of the ship at every hour of the day and night. Also, the bartenders at every bar on the ship are incredibly friendly and love to get to know you if you give them the chance. If that's not enough to sell you on the crew, the main dining room staff are ranked second best in the entire Carnival fleet.
6. The Cleanliness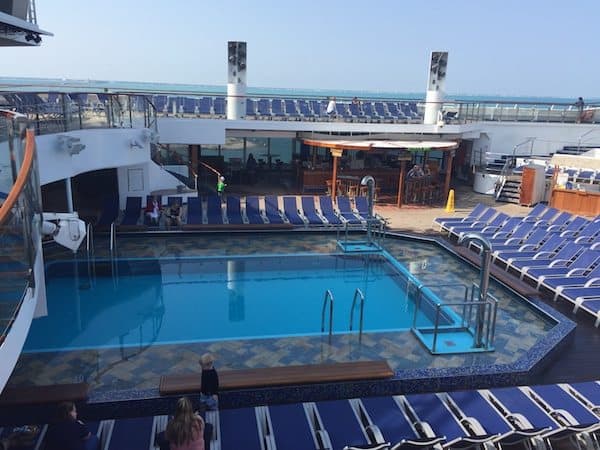 The hard work of the crew is evident in the how the ship shines. She doesn't show her age at all, even though she's over 10 years old. Both the common areas and the staterooms look updated and well-kept, so you know you're sailing on one of Carnival's best.
7. The Entertainment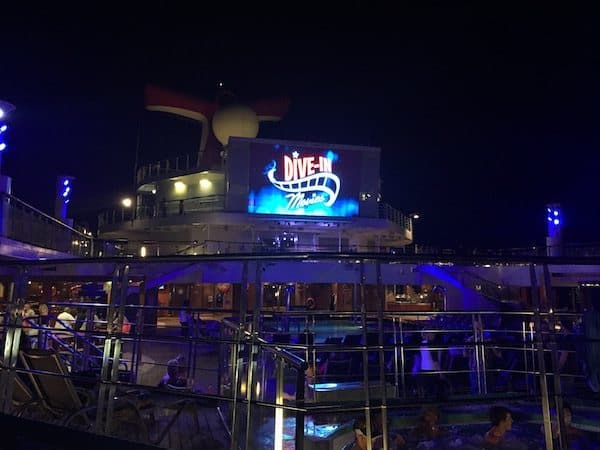 There is no shortage of entertainment on this ship! From the evening dance shows, to the comedy shows, the musicians and bands, the bars, the Dive-In movies, the trivia, the bingo, the casino, the shops… you won't be bored. There is always something different to do and see on this ship and something new on the itinerary every day. Oh and for some unique fun, don't miss Seuss-a-Palooza or the Green Eggs and Ham Breakfast with the Dr. Seuss characters!
8. Galveston
The city of Galveston itself can be a destination on your itinerary, as the island has tons of restaurants, shopping, museums, and historical sites to visit that are only minutes from the cruise port for you to visit before or after your cruise. The island of Galveston is also less than an hour from Houston, where you can find an abundance of multicultural food, world-renowned museums, and several pro sports teams.
Pin this!