Everyone knows St. Maarten for Airport Beach and while that's a cool place to go, there's a lot more to this dual culture island.
1. Maho Beach/Sunset Beach Bar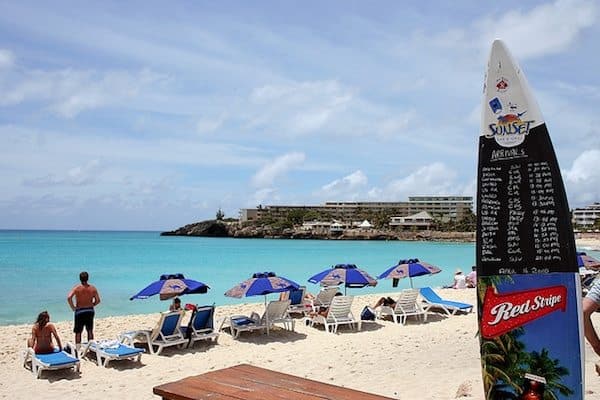 St. Maarten's most popular beach bar, Sunset Bar & Grill is nestled right on the white sand of Maho Beach, right at the end of the runway of Princess Juliana International Airport.  Enjoy an ice cold drink while a jumbo jet flies over your head!
During the day, there are crab races you can bet on.  At night and weekend days, there's live music and dancing.  The bar features ocean front dining and special events throughout the year as well.
For more information, visit sunsetsxm.com.
2. Essential Collection – Phillipsburg
This ultimate island tour is sure to give you a great day seeing all the big sights St. Maarten has to offer.  The tour begins with a ride from the Dutch St. Maarten capital, Phillipsburg, to the French St. Maarten capital, Marigot.  Watch the island's cultures transform from Dutch elements to French right out the window. In Marigot, you will have a chance to shop or visit Fort Freiderick.
You will also be taken to Orient Bay Beach, which is St. Maarten's most popular beach. No trip to St. Maarten would be complete without a stop at Maho Beach, so the tour stops here too, for a quick drink at the Sunset Beach Bar.
For more information, visit www.cruisingexcursions.com.
3. Westin St. Maarten Dawn Beach Resort & Spa Day Pass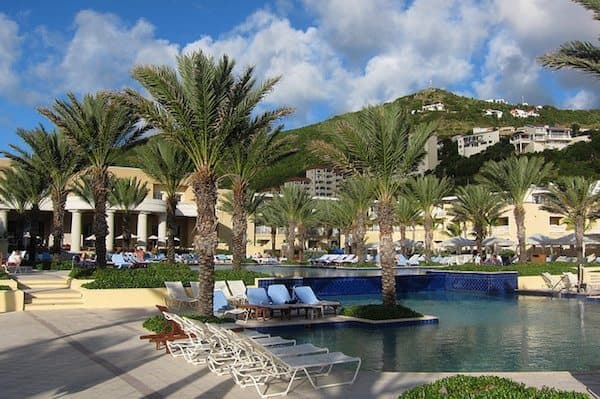 Be a guest of the Westin Resort for a day with the day pass for Westin St. Maarten.  You will be granted complete access to the waters of Dawn Beach, and the Westin's own freshwater infinity swimming pool; the biggest on the island, which includes a swim-up bar and hot tub.
Each pass also includes your own private guest room which is valid for up to four guests, so you can take a nap, shower, and relax for the day.
For more information, visit stmaartenforaday.com.
4. Caribbean Spirit Reef & Snorkel Wreck
The perfect excursion in St. Maarten for diving enthusiasts and beginners alike, this two hour tour is sure to be a hit.  It begins with a short ride out into the ocean you'll reach your destination, which is one of the top diving locations on the island, a reef complete with a wreck area.
This excursion includes use of snorkel equipment and flotation devices, instructions for novice snorkelers, light snacks and water, and rum punch once the snorkeling portion is over.
For more information, visit cruisingexcursions.com.
5. Random Wind Charters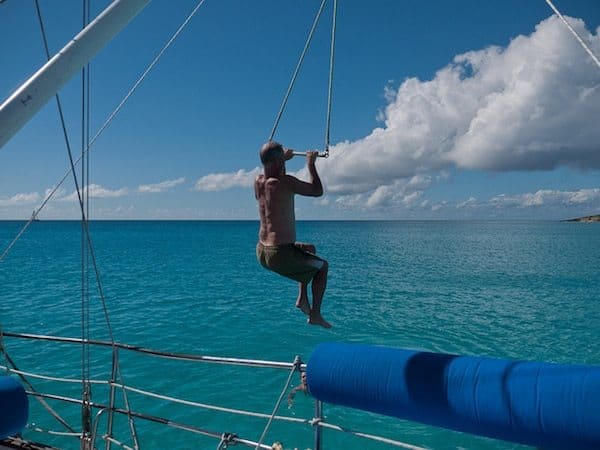 The Random Wind is a 54′ long sailboat that circumnavigated the world – twice, and ended up in St. Maarten.  The capacity is kept at 18-20 people so the boat never feels crowded, and it's a perfect excursion for a day out on the water.
The sailing includes a full open bar, lunch cooked onboard and snacks, stand-up paddle boards, snorkel equipment, St. Maarten's only Tarzan Swing, and a stereo for their music, or yours!
For more information, visit randomwind.com.
6. Rum & Reggae Beach Getaway in Downtown Philipsburg
This four-hour excursion takes you for one of the most relaxing experiences on the island; Great Bay Beach.  You can swim, lay out, and relax, but that isn't all.  There's shopping on nearby Front Street, which is in the heart of Philipsburg.  On the beach, enjoy the sounds of reggae music and enjoy your two included drinks.  There's even free wifi to send pictures to your friends back home!
This excursion includes an umbrella and sun lounger on the beach, so don't worry about bringing your own umbrella!
For more information, visit cruisingexcursions.com.
7. Sonesta Great Beach Resort Day Pass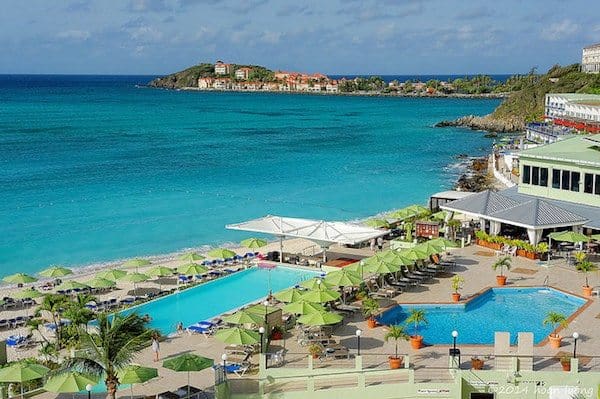 The day pass at Sonesta Great Beach gives you access to all the best that the resort has to offer.  You will receive exclusive access to the beach as well as the resort's pools, as well as enjoy meals, unlimited drinks, and afternoon tea.
There are also scheduled daytime activities such as aerobics, darts, snorkeling, bocce ball, and tennis.  The resort also has free wifi, so get ready for your relaxing day at Sonesta Great Beach Resort when you stop in St. Maarten!
Note: As of late 2018, the Sonesta resort on Great Beach has been demolished and no longer exists.
8. Guy's Driftwood Boat Bar
This bar, located on Maho Beach, is another perfect location to sip a cold beer and watch the airplanes land at the airport.  Fitting to its name, the bar looks like a boat and boasts $2 beers all day, every day.
Captain Guy is sure to welcome you warmly, so check out the boat bar for good drinks and good food during your day at Maho Beach.
9. Tiki Hut/Snorkel Park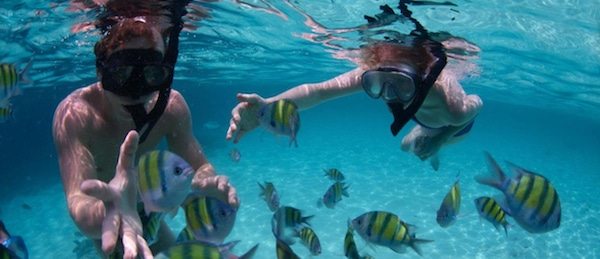 This St. Maarten excursion is the whole package if you're into sun, fun, and snorkeling.  You can snorkel in a calm and sheltered bay where you'll come across reef fish, a submarine, and even a helicopter in the calm waters.  Snorkel gear and flotation devices are included.
You can also just take in the fresh air and scenery from a deck chair; read a book or sunbathe.  For ice cold drinks and food, the Tiki Hut has got you covered.
Featured photo: Flickr/creative
Pin it!