Hear interview:
[smart_track_player url="https://traffic.libsyn.com/cruiseradioshow/CR_JUL_16_15_MIX_AU.mp3″ title="Cruise Director Interview" artist="Cruise Radio" social="true" social_twitter="true" social_facebook="true" social_gplus="true" ]
In July we had a chance to sail a three-night sailing aboard Royal Caribbean's Majesty of the Seas. While onboard the ship I sat down with the Cruise Director, Carlos Torres. I asked Carlos some questions about life at sea, his job and what makes Majesty of the Seas such an appealing ship for cruisers out of Miami.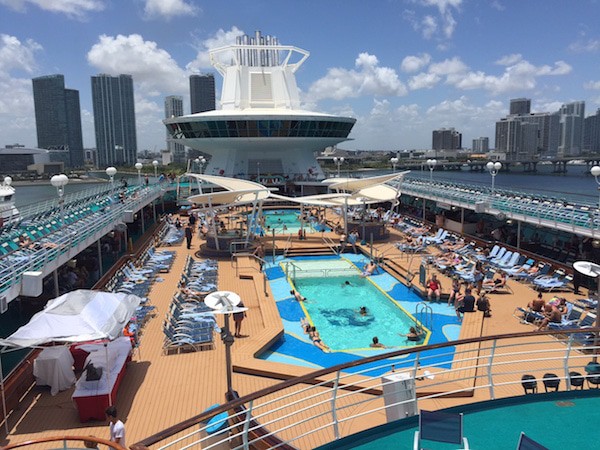 1. Tell us a little bit of background about yourself.
Believe it or not a lot of people don't know this. I was born in the States. Raised in Mexico. I studied in the University and graduated from Hotel Administration and Business as well. Then I started working at Karaoke Halls, Entertainment, Singing, Performing. Little by little that kind of brought me to the Cruise Industry and here I am. I started as a Cruise Director Staff back in 2009 and worked my way up and here I am.
2. How was that transition going from land-based to seaside?
Carlos: Scary, I am not going to lie. Yeah, it was a dramatic change let's call it that way. A lot of things. It is like an alternative world let's just say. It's the same thing it is just things happen too quick here. Everything is within 4 walls. Time goes faster. You are always busy. You have the opportunity to meet a lot of people really quick. You make good friends in no time and then you lose great friends in no time as well. It's really fun.
3. What is your job as a Cruise Director?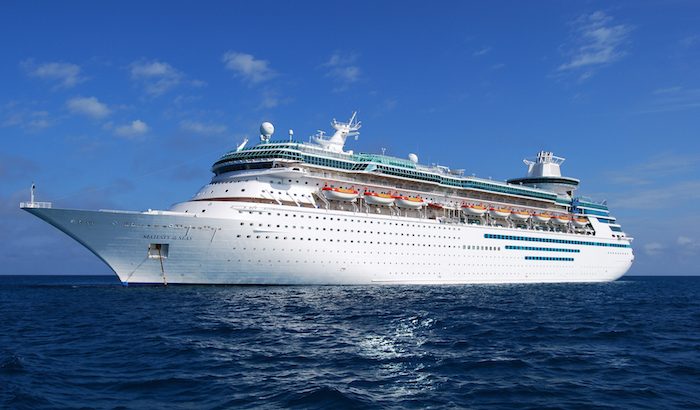 A lot of people think that yeah it is one announcement every now and then and go on stage and come out and smile and say hi. No. It takes a lot of planning. You have a great team behind you that runs most of the things. Obviously, you oversee the broadcast. You oversee the musicians. You oversee the Production Cast you. All the bands that play onboard the ship.
You have the back of the scenes which are the Stage Staff, Production Team. You also have to run all the activities for Adults, for kids. It is quite big.
You know, my area is quite big. Not only the overview, but the fact that you have to get involved and plan the Compass. That little program that goes to your cabin. That's me as well.
4. The Cruise Compass has dozens of daily activities. How do you figure it all out?
Carlos: We have something that we call Flow of the Cruise. You kind of plan which are the dining times, which of the times of day work better for the guests. What times they are maybe not going to be napping or sleeping, or when they come onboard. What they will maybe like to do. It takes time to mold it. I mean you lay out certain things. Then you apply it. If it works you keep it. If not, you keep modifying until you find that balance let's call it that way. It is not easy. I am not going to lie to you. It is not easy at all.
5. Are all cruises different?
Absolutely. Especially here, like out of Miami. The mix of the demographics is so diverse that make everybody happy is close to impossible. I am not going to lie. I mean you have your American Market, but you have the American Miami Market. Which is more towards Latin style. Then you have up north or mid-country where it is completely different.
6. How many people are working underneath you?
At this point I have almost 65 people.
7. In your opinion what makes Majesty of the Seas so appealing?
I will say that it is the crew. One of the main focuses that the Management onboard has is to keep the Crew happy. That is one of my goals especially as well since I came to the ship. I got here one year and two months ago.
I learned from other Cruise Directors like Rick Matthews.  He is an amazing guy. It is all about the Crew. If you keep them happy they are going to deliver the product that you expect, and it is true. I mean here onboard the Majesty you can walk around and you see the people enjoy what they are doing. Which you don't see on on every ship.
8. Talk to us just for a moment about the Kids Program aboard the Majesty of the Seas.
Well, we have team that is dedicated to taking care of the kids. We don't have all those great and big facilities like the new ships do. However, the program is really nice. It is catered to, we can hold up to 300 people when it comes to kids at different times of the day and different activities. We have a little bit for everyone.
Now, onboard the Majesty we do not have the Nursery Program. That is the only one we are missing here. Everything else we have here for the kids. It is really good for the family especially when you came with your kids and you want to do something as an adult. Maybe go to the shows or the Quest or something like that. We can take care of them and it works well for the family. We are happy about that.
9. Any first time tips for people who may be considering sailing Majesty of the Seas?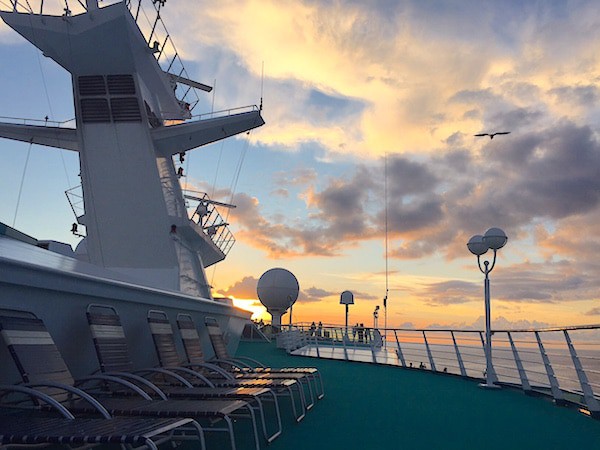 Absolutely. Come open. Just make sure that you come to have a good time. The ship is here for you. If you have any questions please don't hesitate in asking. Main thing, if you are booking through a Travel Agent ask what the Theme Night are? What we have? Which events? Because sometimes you don't come prepared. Like we have Dancing to the Stars and it is a wild party and you didn't bring wild for example, just little things like that.
We have a 1970s event and sometimes you don't know and maybe you want to come prepared for it. Those are some. My main thing, my suggestion is come with the right attitude. Come here to have great time. We are going to take care of you that is for sure. Make sure you ask questions before you are onboard, so that way you can come prepared if you are one of those that like to get involved in everything.
[END]
Hear Majesty of the Seas review here:
[smart_track_player url="https://traffic.libsyn.com/cruiseradioshow/CR_JUL_13_15_MIX_AU.mp3″ title="Majesty of the Seas Review" artist="Cruise Radio" social="true" social_twitter="true" social_facebook="true" social_gplus="true" social_linkedin="true" social_pinterest="true" ]