Carnival Cruise Line is changing the way families cruise with Carnival Vista. Today's traveling families can include little tykes, college-age children and their 20-something siblings, aunts, uncles, nieces, nephews, and friends. Grandparents are also taking their children and grandchildren on multi-generational vacations, so there are plenty of adults to please. To serve this changing family travel market, cruise ships must offer programs, amenities, and attractions for every interest and age group.
Carnival Cruise Line understands this market well. The cruise line carries an industry-leading 700,000 children each year and has been a family favorite for decades. Carnival's newest ship, Carnival Vista, caters to this new family travel demographic perfectly. "Carnival takes our position as the number one cruise line for families seriously and designed Carnival Vista to provide everyone, regardless of age, with an unforgettable vacation experience," says Carnival spokesman Vance Gulliksen. "Whether it's the young or young at heart zipping around the SkyRide or experiencing our longest water slide to date, Kaleid-o-slide, there's something for everyone on board."
Why do families love Carnival Vista so much?
1. Innovative New Accommodations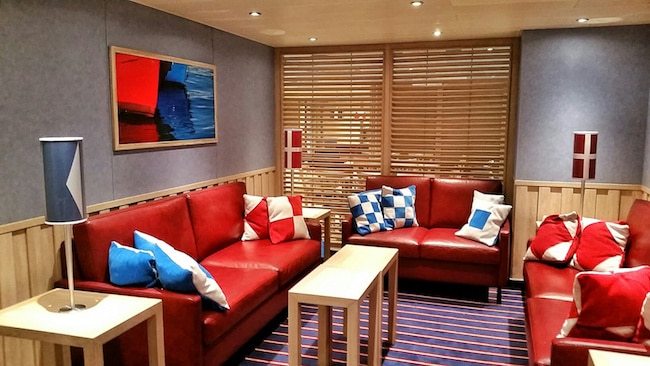 Parents and kids usually need more family room on vacation. With this in mind, Carnival designed a new area called Family Harbor on Carnival Vista, featuring an innovative set of 96 "family ergonomic" accommodations. Some are family suites for five people with two bathrooms, a must for many families. Guests staying in Family Harbor can use the Family Harbor Lounge, a cool hangout with large screen televisions, board games, and complimentary breakfast and snacks. The lounge is available exclusively to Family Harbor guests. A family concierge is available daily to provide assistance with dining and shore excursion reservations, youth program activities, and age-specific recommendations. Family Harbor rooms and suites come with special amenities including free meals for children under 12 in specialty restaurants, one free evening in the late night Night Owls kids program at Camp Ocean, and more.
Carnival Vista also offers a broad array of staterooms and suite options to fit all budgets, including plenty of connecting rooms for families and multigenerational groups. Guests seeking more access to the outdoors can opt for Carnival Vista's new Havana Cabanas featuring private outdoor patios and easy access to the Havana Bar and Pool. The Havana Pool area can be used exclusively by Havana Cabana guests until 7 p.m. daily, after which time general guest access is available.
2. Wide Array of Dining Options
Carnival Vista caters to all tastes and dining styles. The aptly named ship is designed with an expanded lanai area on Deck 5, enabling a number of dining and bar venues to have outdoor seating. These include Carnival's exceptional steakhouse – Fahrenheit 555, along with Bonsai Sushi, a premium ice cream bar at Cherry on Top, the RedFrog Pub & Brewery, Havana Bar, and the relaxing Library Bar. New to the fleet is Carnival Vista's Seafood Shack, an indoor-outdoor eatery featuring favorites such as steamed lobster and lobster rolls, fresh fish, fried shrimp, and more. In addition to these spots with outdoor seating options, there's a wide array of other dining options onboard the ship including the popular Guy's Burger Joint, Ji Ji Asian Kitchen, The Chef's Table, the Horizons and Reflections main dining rooms, Cucina del Capitano, Pizzeria del Capitano, Oceanside Barbeque, and the casual Lido Marketplace buffet.
3. SkyRide
Carnival's motto is "Fun For All, All For Fun" and they deliver on that promise with SkyRide. This first-of-its-kind attraction lets cruisers ride along an elevated 800-foot-long track above the ship at speeds up to 18 miles per hour, providing beautiful vistas of the sea 150 feet below. Families love racing each other on this attraction. There is no charge for SkyRide, which is just one of the many great things about Carnival cruise vacations. A number of experiences and dining venues that would carry a per-person charge on other cruise lines are available free on Carnival ships.
4. Massive WaterWorks featuring Kaleid-O-Slide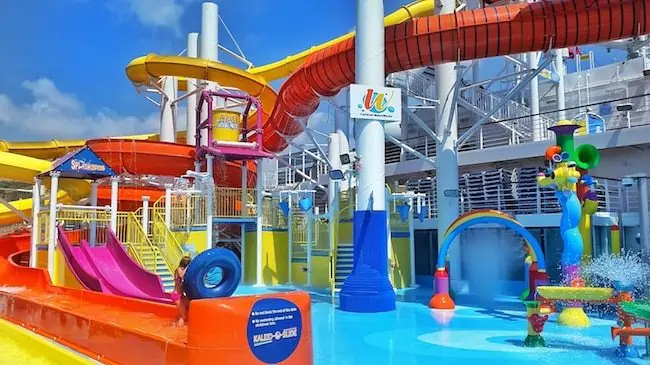 Water parks are a winner with families, even adults. Carnival Vista is equipped with the largest WaterWorks aqua park in the fleet – certainly a hit with kids and "kids at heart" of all ages. What makes this water park even better is Kaleid-o-slide, Carnival's first inner-tube slide. This awesome attraction features 455 feet of corkscrew twists and turns along with music and cool kaleidoscopic colors and effects. The huge aqua park also has Carnival's signature water features including a 300-foot high-speed Twister slide and the 300-gallon PowerDrencher tipping bucket that drenches and delights younger guests. Little ones love Carnival Vista's kiddie water play area with 30 different types of water spray toys and mini-racing slides.
5. Movies Galore
Carnival Vista features the first IMAX Theater on any cruise ship as part of its new Carnival Multiplex. Cruisers can watch IMAX classic movies and documentaries on the big screen along with recent Hollywood blockbuster movies and family favorites. The popular Carnival Thrill Theater is also located in this area. Carnival Vista guests also enjoy watching nightly Dive-In Movies on the ship's massive LED flat screen overlooking the pool. These shows feature both family-oriented and action themes, and they're very popular with families and multigenerational groups.
6. SportSquare
Carnival Vista's SportSquare is a fun outdoor and indoor recreation area located at the very top of the ship. Families flock here to experience SkyRide and SkyCourse, Carnival's ropes course at sea. Guests are strapped into a safety harness and then head out to traverse the aerial course. The SportsSquare Clubhouse has indoor activities like mini-bowling and arcade-type basketball. Soccer, volleyball, ping-pong, a basketball court, SkyGreens, a jogging track, and more are up in this area as well.
7. Great Family-Oriented Programming
For families who love competitions and winning prizes, Hasbro, The Game Show is the place to be. Hasbro, The Game Show is a TV-quality, larger-than-life show held in Vista's Liquid Lounge. Families also enjoy family-friendly comedy shows at the Punchliner Comedy Club and playing video and arcade games at The Warehouse. Families can top off their vacation experience on the ship with sundaes from the premium ice cream parlor located inside the Cherry on Top store – always a sweet treat.
8. Cool Activities for Kids and Teens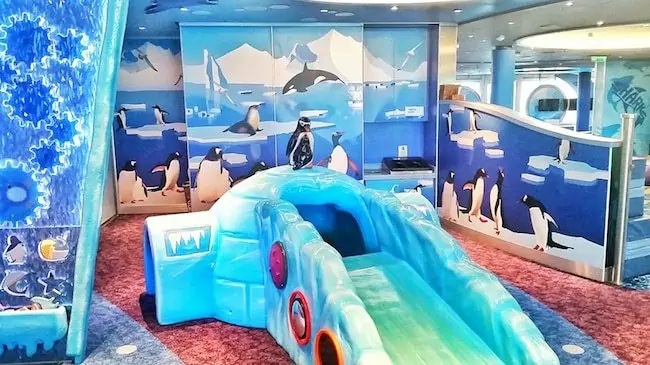 Carnival Vista has so much to offer kids and teens, that it's sometimes hard to get them off the ship. Families are thrilled with Carnival Vista's 4,000-square-foot Camp Ocean play zone featuring daily age-specific programs for children ages 2-11. There's even an evening Night Owls program to entertain kids until the early morning hours. Older kids have their own brand of fun on Vista in the fully supervised Circle "C" club for 12-14 year-olds and Club O2 for 15-17 year-old guests. Carnival's fleetwide program, Seuss at Sea, is very popular with families. This fun program includes the Green Eggs and Ham Breakfast with The Cat in the Hat and Friends – easily the best value character breakfast on land or sea. Kids love the Seuss-A-Palooza Parade, Story Time, and Dr. Seuss Bookville – a colorful family reading and play area aboard the ship.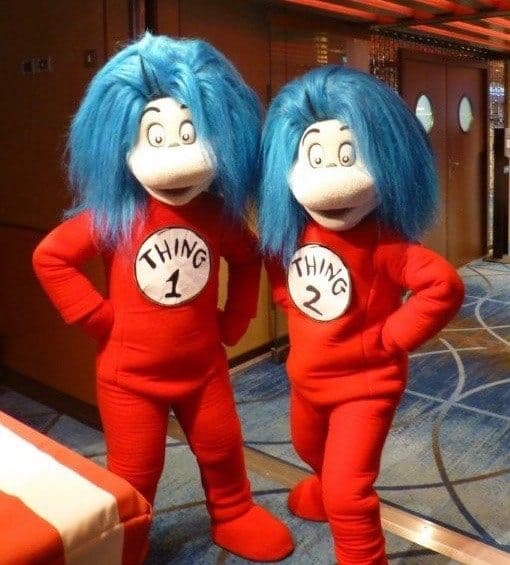 9. Awesome Areas Just for Adults
Adults have a fantastic time on Carnival Vista. The ship has a number of great areas and entertainment features designed solely for adults such as the huge adults-only Serenity outdoor lounging area, a two-level Cloud 9 Spa with Carnival's first infrared sauna and hamam, adults-only performances at the Punchliner Comedy Club, the awesome Alchemy Bar, and a wide variety of other spots including Carnival's popular RedFrog Pub & Brewery featuring the first brewery at sea in North America. While the kids are enjoying their own activities, adults can have drinks and dance the night away at the Havana Bar, see a Playlist Productions show, go to a deck party, or check out the many other bars and adult attractions available onboard the ship.
For more information, contact your favorite travel agent or visit carnival.com.
Nancy Schretter is Managing Editor of the Family Travel Network.
Photos: Nancy Schretter 
Pin this: