Every avid snapchatter – and cruiser – knows that there are countless photo opportunities to be had aboard a ship and in port.  What better way to show your friends what you're up to than by sending them snapchats of your adventures?  Here, we give you some snaps that cruisers are sure to send.  (Also, add us on Snapchat – our username is CruiseRadio)
1. The gangway photo
Because you have to let your friends know you're boarding a cruise ship while they're sitting at work looking at snapchat.
2. The frozen drink over the water photo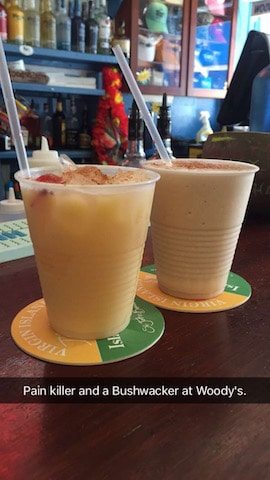 If you have a piña colada on the lido deck but don't snapchat it, did it really happen?
3. The balcony photo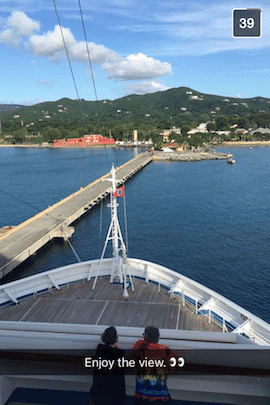 This is obligatory for anyone with a balcony stateroom.
4. The sandy beach with the ship in the background photo
Or, the ship in the water as you tender away photo.
5. The chocolate melting cake photo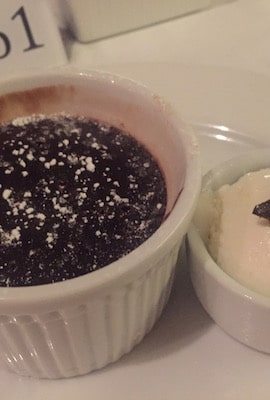 This can be applied to almost any food, dessert, or drink, but the power and fame of Carnival's chocolate melting cake cannot be denied.
6. The towel animal photo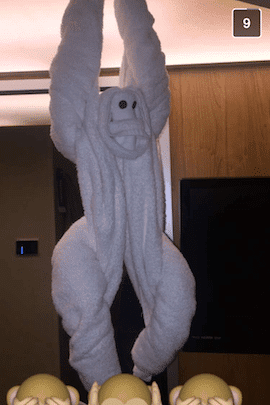 The elephant – it's just so cute! Everyone needs to see it. Put it on 'My Story.'
7. The crew member photo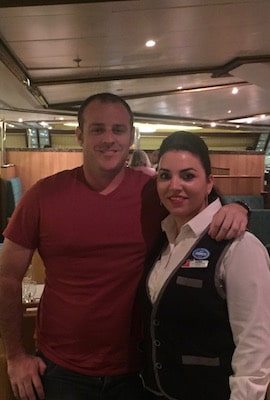 You couldn't resist asking your favorite bartender or your smiley steward to take a pic with you.
8. The mini golf photo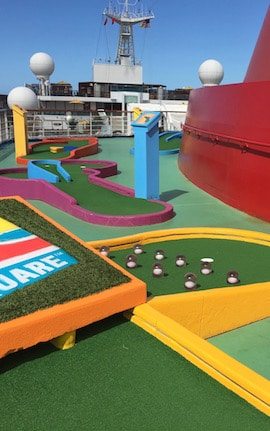 Hole-in-one on a Par 3! This must be documented.
9. The sunset photo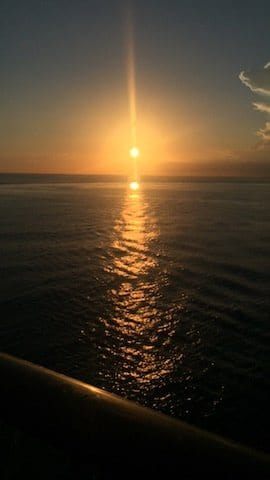 How could you not snapchat that? Everyone should see that beauty.
Pin this!