It doesn't take much to make cruisers smile. Heck, just setting foot on a ship is usually enough to do it. But there are certain things that are sure to put a pep in the step of a cruise lover… sometimes, long before we walk the gangway.
What Makes Cruisers Happy?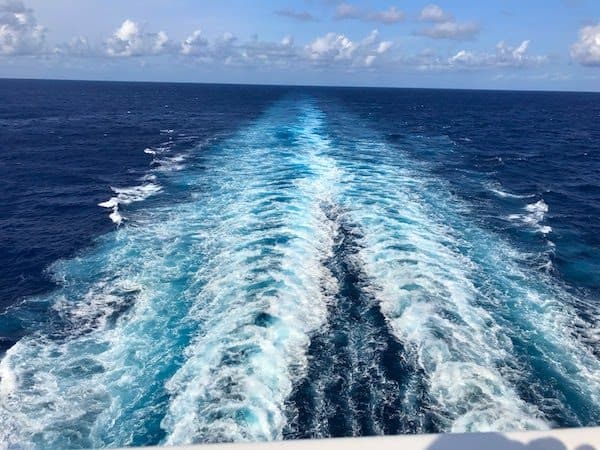 1) The Single-Digit Dance
When that countdown clock finally hits "9 Days", you know it's time to get serious about packing, because your ship is finally coming in… literally!
2) Amazing Deals
Sit at the atrium bar long enough, and the conversation eventually will turn to how much you paid for this cruise, followed by talk of the best deal everyone ever got. Like old men telling fish tales about "the one that got away," some will sound too good to be true. But they'll also inspire you to keep looking for that elusive, so-good-they-were-practically-paying-you-to-sail bargain.
3) Price Drops
No matter how good a deal we get, we're always hoping that between the time we book and the time we board, it'll become an even better deal. After all, any money not spent on this cruise can go toward the next one!
4) That First Cocktail
Whether the bartender's serving you a Kiss On The Lips on board the Carnival Sunshine or a Rebellious Fish on the Norwegian Escape, one of the first things many of us do is raise a toast to the week ahead.
5) Great Dinner Companions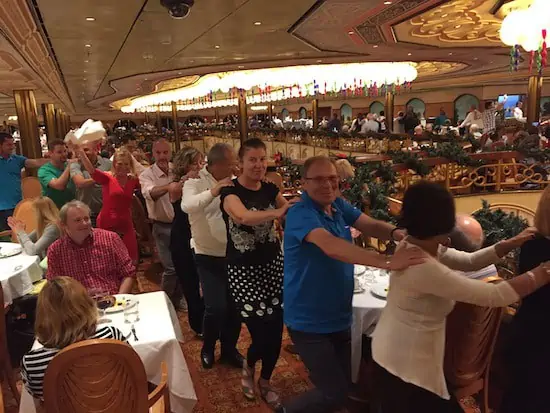 Whether you're eating with the family you brought along or friends you've met on board, nothing beats a laugh-filled meal. If a conga line happens to break out, don't blame us… just go with it!
6) Quiet Spots
As much as we love being at the heart of the action, it's sometimes great to find a place off the beaten path where you can simply enjoy the view, or maybe do a little reading. Every ship, no matter how big or small, has them… you just have to do a little bit of exploring!
7) Free Upgrades
Visits from the Upgrade Fairy aren't as common as they once were, but they do still occasionally happen. Norwegian Cruise Line also now has a program where passengers can bid on upgrades, usually at a cost far below what they'd pay to book the stateroom in question.
8) Big Wins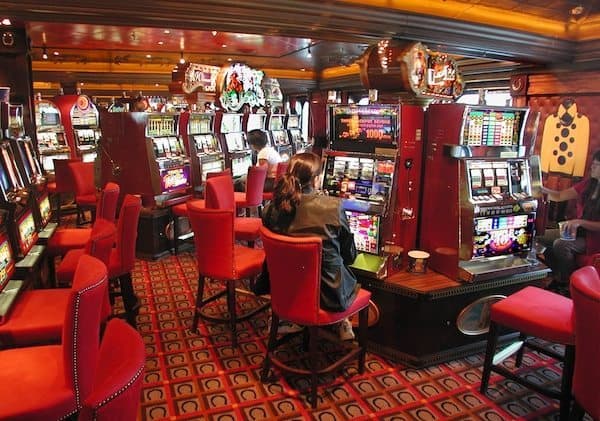 We usually end up being robbed blind by the one-armed bandits who call the casino home, but every now and again, the tables are turned and we walk away big winners. Assuming, of course, we don't give it all back!
9) Sunsets At Sea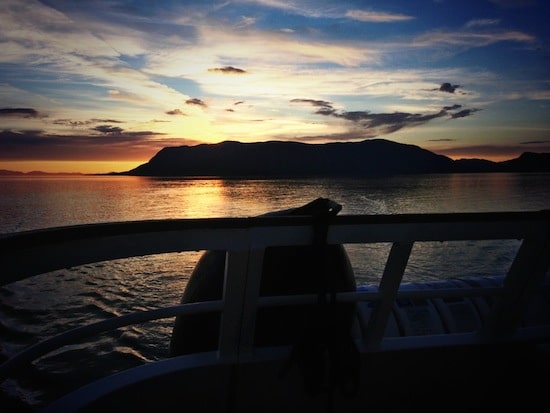 They say a picture is worth a thousand words, so we'll just let the above photo speak for itself.
What makes you happy when cruising?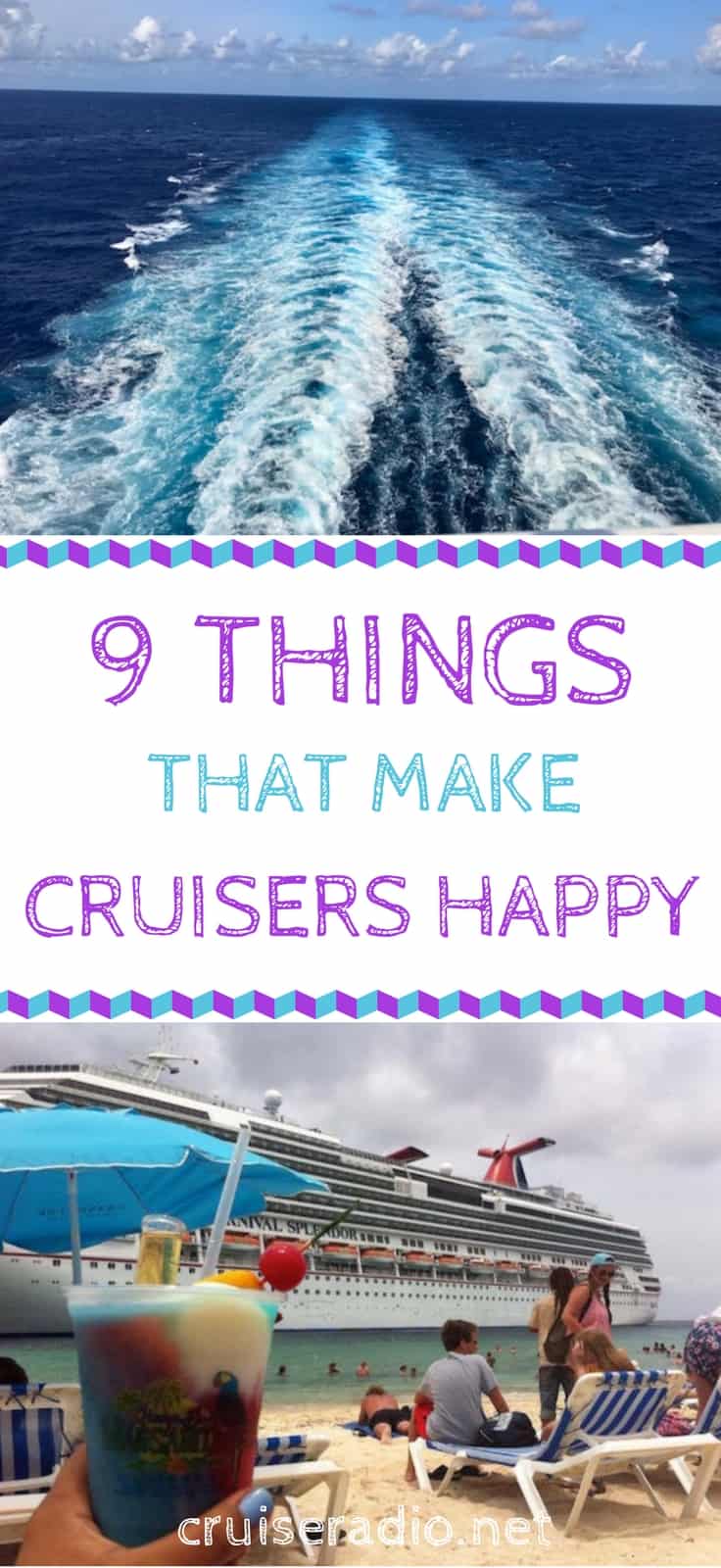 SaveSave
SaveSave