We've all come into our stateroom and have seen the cute little fuzzy towel animals, but did you know they all have unique personalities? They aren't as innocent as you may think.
Here are 9 types of towel animal personalities that you may find on your next cruise vacation.
1. The Early bird
It doesn't matter what time of the morning it is, these furry bundles of cotton are ready to be the first in the sun, before anyone else. Pass the SPF 15 because these guys are ready to soak up the rays.
2. The Party Animal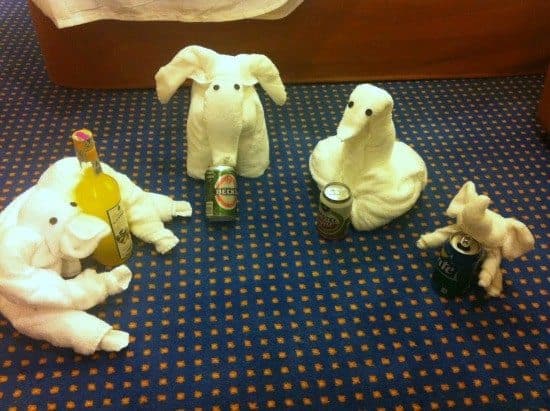 All you can drink, sneaking alcohol on the ship or just using the sea card at the bar – these guys are ready to throw down and consume alcohol under any condition. The Dos Equis Man has nothing on these dudes. Live Thirsty!
3. The Gossip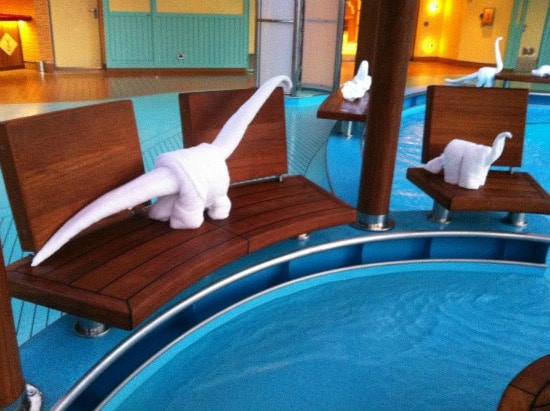 Did you see what Sally did at the bar last night? These towel animals are up in everyone's business and aren't happy until they talk about it to everyone they know, poolside. Chatter-on my friends!
4. The Honeymooner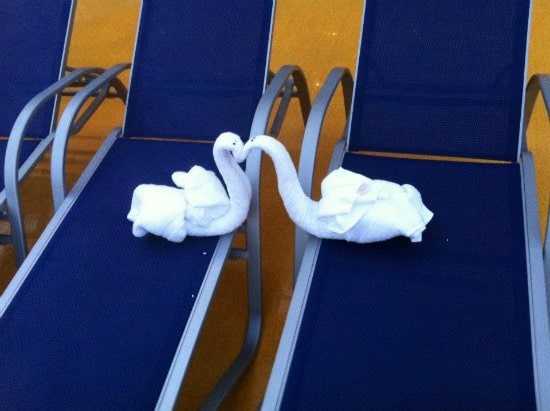 Get a room. No, seriously. These towel animals show their affection all over the ship with only one goal in mind – making everyone nauseous with their public display of affection.
5. The Pig
Burgers, fries, pizza, ice cream, and desserts – these guys won't stop until they can't eat anymore.  Did you say the pizza was 24/7? Be right back.
6. The Curious
When the cat is away the mice will play. Bow, stern, port, starboard, bridge or lido deck – these guys want to explore the whole ship. There's only one problem – they can't get out of the stateroom!
7. The Spring Breaker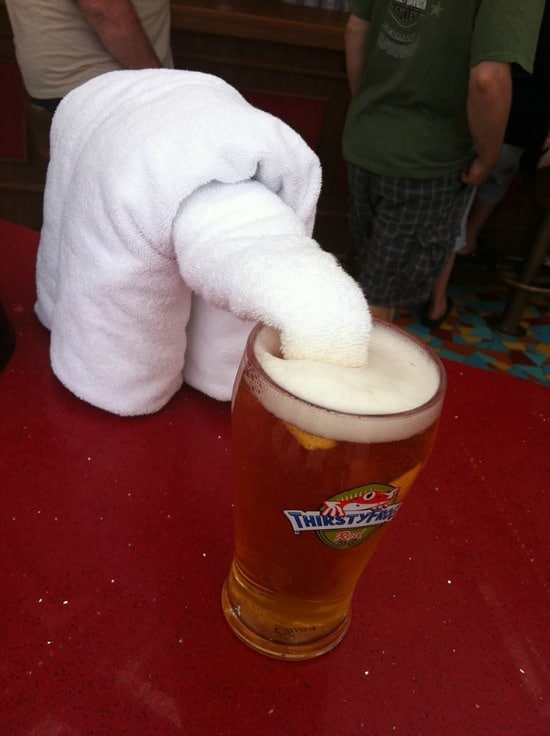 Who cares if it's 8am and we just went to bed three hours ago, this is only a seven day cruise and we have to pack as much fun into it as we can. The Spring Breaker can usually be heard yelling YOLO poolside.
8. The Hungover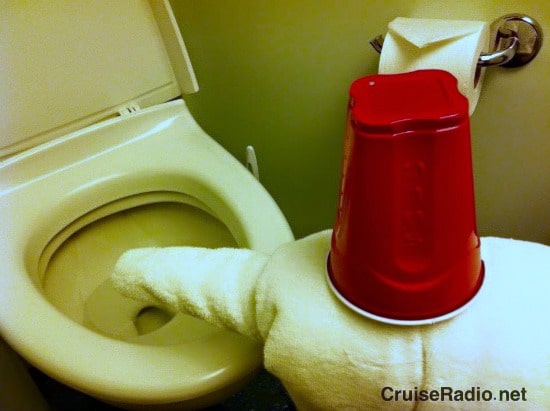 Some fresh air, a good purge and a glass of water is all this type needs after closing down the casino and night club. Skipping breakfast and lunch will probably be a good idea. It's okay, he'll be ready to go again by dinner. Party on dude!
9. The Laid Back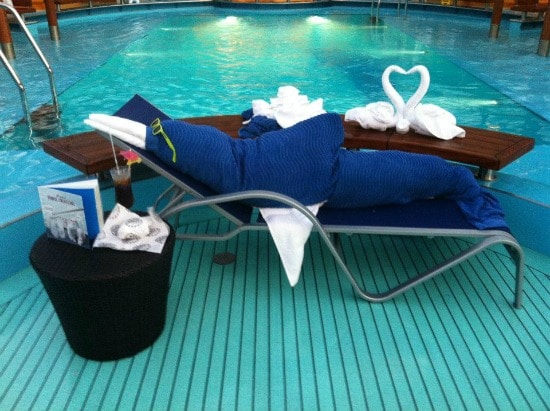 This is the true definition of island time. The only thing this animal is worried about is when the next frozen concoction is coming. The more books, drinks, towels, sunglasses and food scattered about only means more relaxation for this sun seeker.
What kind of towel animals have you seen on your past cruises?