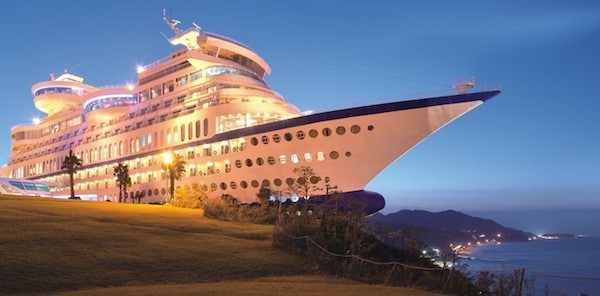 If you've dreamed about taking a cruise but aren't sure about sailing on a 100,000 ton vessel with a thousand strangers on the open sea, or if you're an avid cruiser who wants a taste of something a little bit different, this resort is for you.
Sun Cruise Resort in South Korea is a replica cruise ship that's been built "beached" on a cliff. This hotel has been constructed as a land-based resort, giving guests the cruise ship experience without the rocking feeling!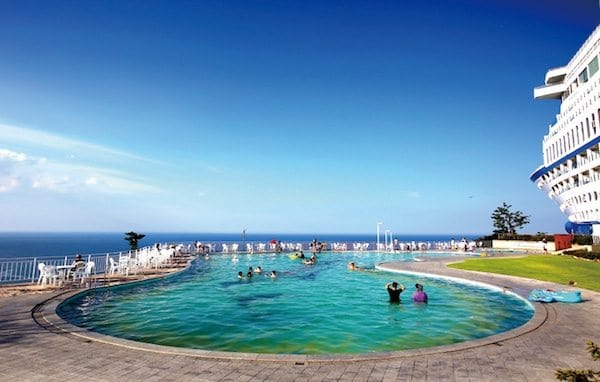 The resort features all of the things a usual maritime sailing cruise ship would have; 211 cabins (some including portholes!), six restaurants including a European restaurant and a Korean one, a saltwater pool, and a rotating bar.
But there are also some cool features only easily available to land-based resorts – a sailboat, a private beach, and lots of attractions sprinkled throughout the property, including parks and observatories.  Aboard the ship, there's also a bakery, a wedding and banquet halls, an onboard gym, and sky lounge.
If you're afraid you might miss out on the views offered only by seafaring vessels, don't fret.  The ship's spot on the cliff offers panoramic views of the ocean just below, and they even pump in the sound of waves for an extra special touch.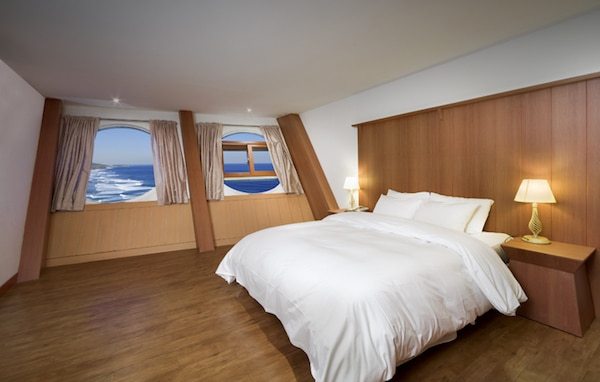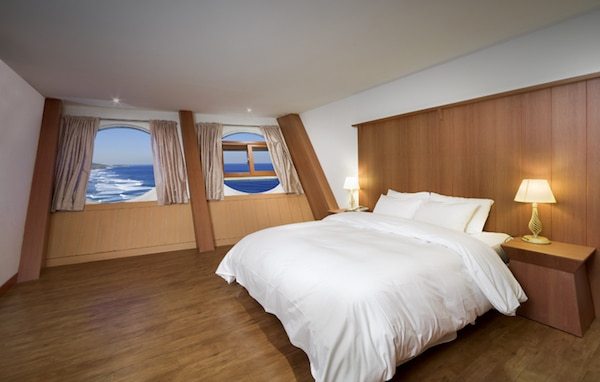 The resort offers free wifi and rooms start at just $71 a night.  It is located in GangWon-Do City, South Korea.