Seatrade announced its shortlists for the 2020 Seatrade Cruise Awards late last month, and Alaska's Icy Strait Point is a finalist in the Port of the Year category. This is the first time in Seatrade award history that an Alaska port has been nominated for an award.
For all 2020 finalists in all eight categories, the private port of Icy Strait Point is the only United States-based company nominated. The other two ports up for 2020 Port of the Year are Dover, United Kingdom and St. Petersburg, Russia.
This nomination reflects the achievements of Icy Strait Point from July 2019 to July 2020. During that time period, Icy Strait Point set visitor and tax contribution records for Hoonah, Alaska, doubling capacity with the addition of a second large cruise ship dock and the Wilderness Landing port area, which contributed to the addition of nearly 100 new jobs for local Alaskans.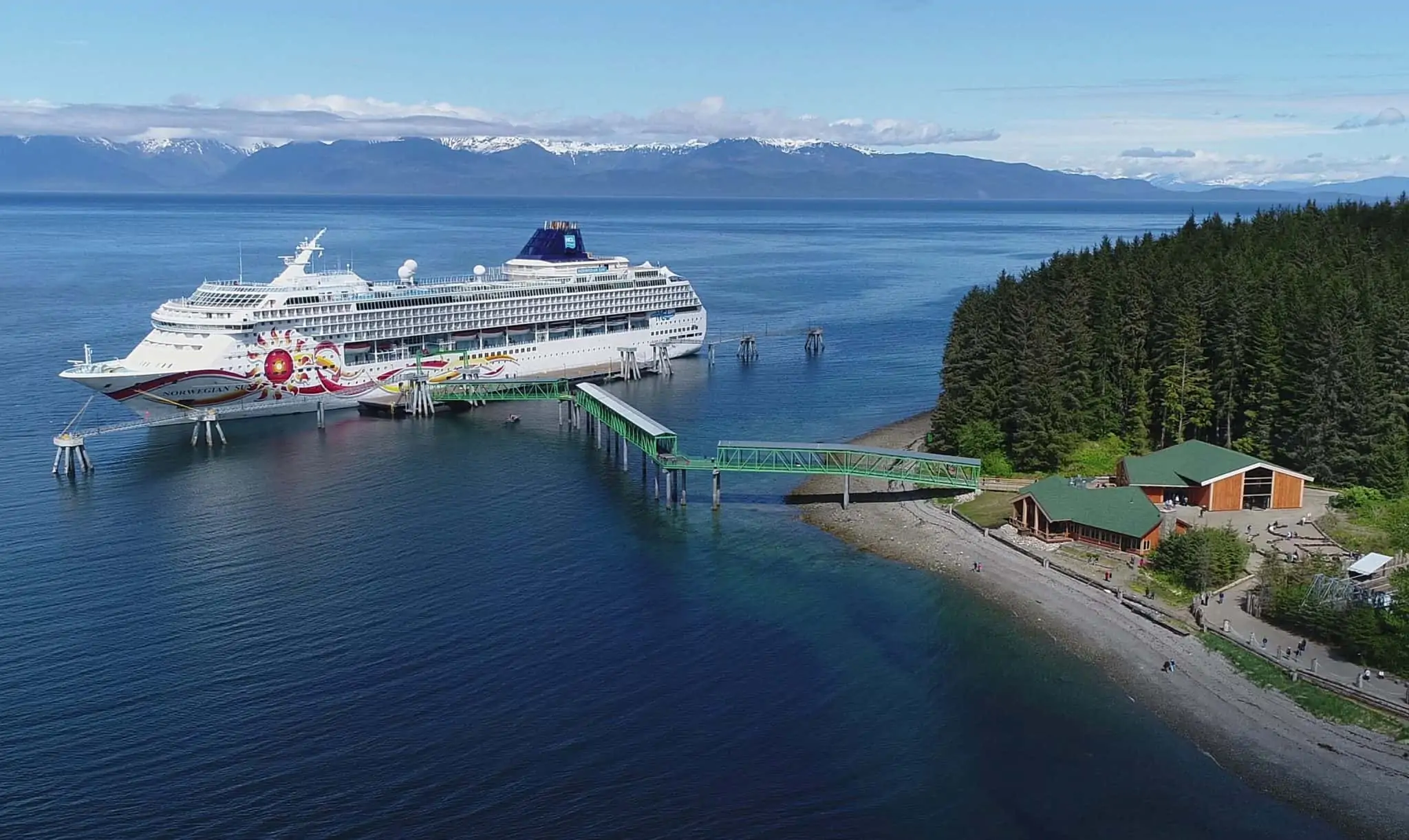 "Seatrade has long provided a benchmark by which success and passion are measured in the cruise industry. At Icy Strait Point, we are incredibly honored to make the shortlist for the Port of the Year Award and to participate in this prestigious process," said Russell Dick, CEO of Huna Totem Corporation, Icy Strait Point's parent company.
Since opening in 2014, Icy Strait Point has hosted over two million passengers and now receives ship calls from every major cruise line that sails in Alaska. Icy Strait Point is the community's single largest employer and contributor to local sales tax, having contributed over $60 million directly to the Hoonah community since opening.
Icy Strait Point anticipates 200 individual cruise ship visits in 2021, up significantly from 137 calls in 2019. That will bring about 420,000 passengers to the wild and beautiful shores of Chichagof Island next year.
READ MORE: 25 Things To Do When Visiting Sitka, Alaska
All retail and souvenir shops in Icy Strait Point are Alaskan-owned and operated, and year-after-year the port received the highest cruise industry ratings for guest engagement and an authentic local experience.
"The unique part of the Icy Strait Point experience is the local interaction. They have a great local and engaged workforce. A lot of times you go to cruise destinations around the world and the labor is brought in. You get the cultural interaction and the history at Icy Strait Point," said Howard Sherman, Executive President Vice, Norwegian Cruise Lines Holdings Ltd.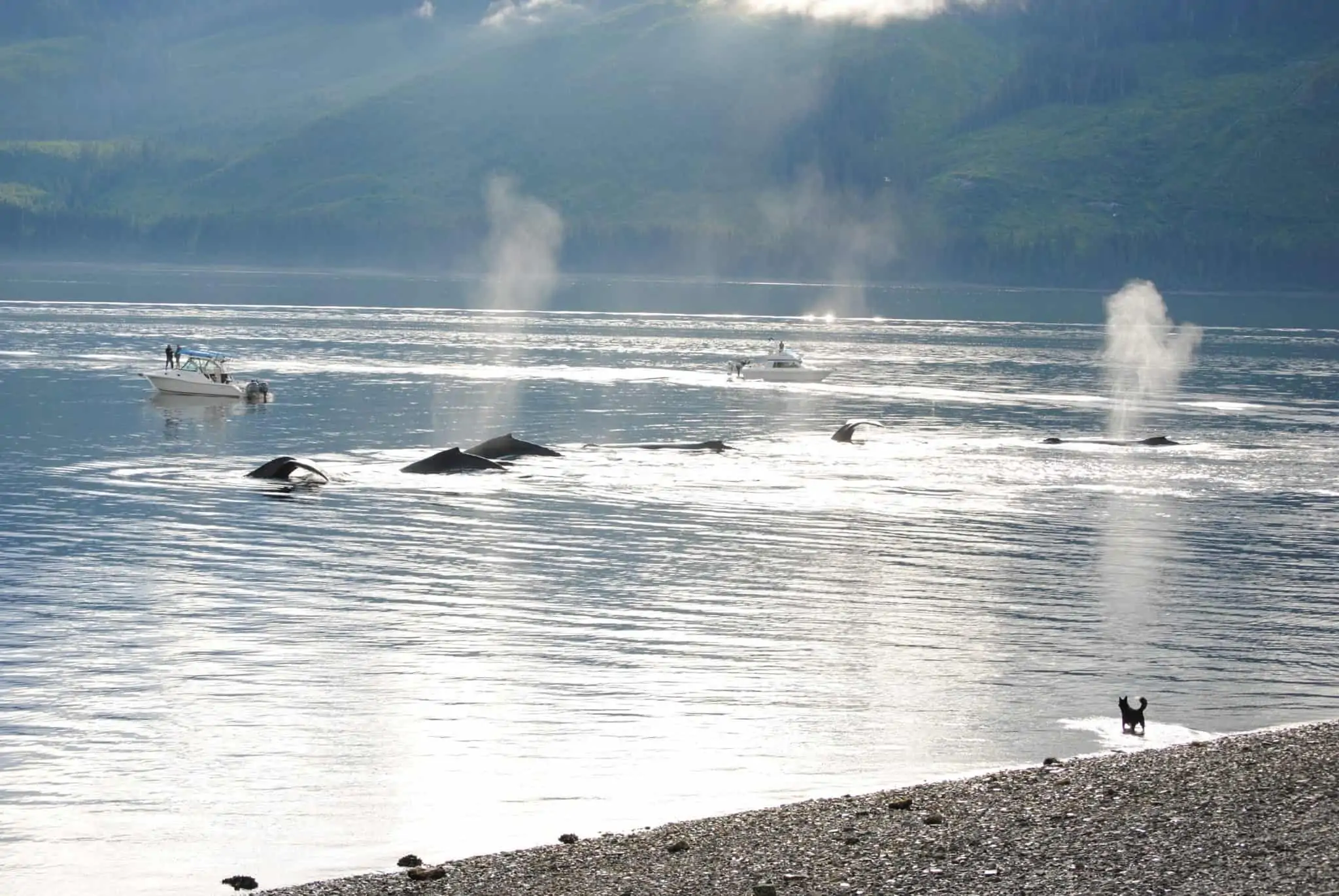 Unlike most other cruise destinations around the world, Icy Strait Point is more than just a ship parking place — it's an inclusive port experience.
Icy Strait Point owns and operates 32 tours, including a fleet of whale-watching boats, the world's largest ZipRider, and two high-speed gondola systems that are set to debut at the start of the 2021 Alaska cruise season.
The port's dining options are full of locally-sourced fish, crab, and beer with an array of Alaskan favorites at each of the three cafes and waterfront restaurants. Twelve locally-owned retail shops and merchandise outlets are curated to reflect the wildlife and culture of Southeast Alaska.
The final winners in the 2020 Cruise Awards will be announced on October 6, 2020, during Seatrade's virtual cruise industry trade show.