Recently, AmaWaterways announced that it would be operating two 46-night cruises on an itinerary called 'Seven River Journey Through Europe.'
Today, the river line has announced that it has launched a third Seven River Journey for fall 2023, based on the overwhelming popularity for the spring and summer dates.
Taking guests through 14 countries over 47 days, the fall sailing will take place during many regions' wine harvests and colorful fall foliage. The cruise will commence on August 24, 2023 from Paris, France and conclude on October 9 in Giurgiu, Romania.

"Our Seven River Journeys have generated such an amazing response from our guests, and we are delighted to offer yet another opportunity for travelers to immerse themselves in the beautiful regions of Europe during one of my favorite times of year, the delightful autumn season," said Kristin Karst, executive vice president and co-founder of AmaWaterways.
"From exploring fairytale castles and storybook villages enveloped in brilliant fall colors to enjoying seasonal wines and the autumn apple harvest, Seven River Journey – Autumn Edition takes place during the perfect time of year for guests to spend extended time in some of Europe's most-sought after destinations."
Sailing aboard three ships, guests who book on the itinerary's autumn edition will be able to enjoy the amenities, cuisine, and service that AmaWaterways is known for.
Guests will sail from Paris on AmaLyra to sail along the Seine River, before transferring to AmaCerto in Amsterdam to experience the sites along the Scheldt, Maas, Rhine, Main, and Moselle rivers. The journey will conclude with two weeks aboard AmaVerde sailing the full length of the Danube River.
READ MORE: Viking Resumes Cruises on the Seine and Rhône Rivers in France
Itinerary
Here's an overview of the itinerary:
Days 1-6: AmaLyra in France
Passengers will cruise along the relaxing Normandy countryside between Paris and La Havre just before the autumn apple harvest. A full-day excursion to the Pays d'aude region of Normandy will deliver culinary delights from apple cider to the French aperitif Pommeau, and a biking tour through the town of Les Andelys will provide beautiful views of the changing season.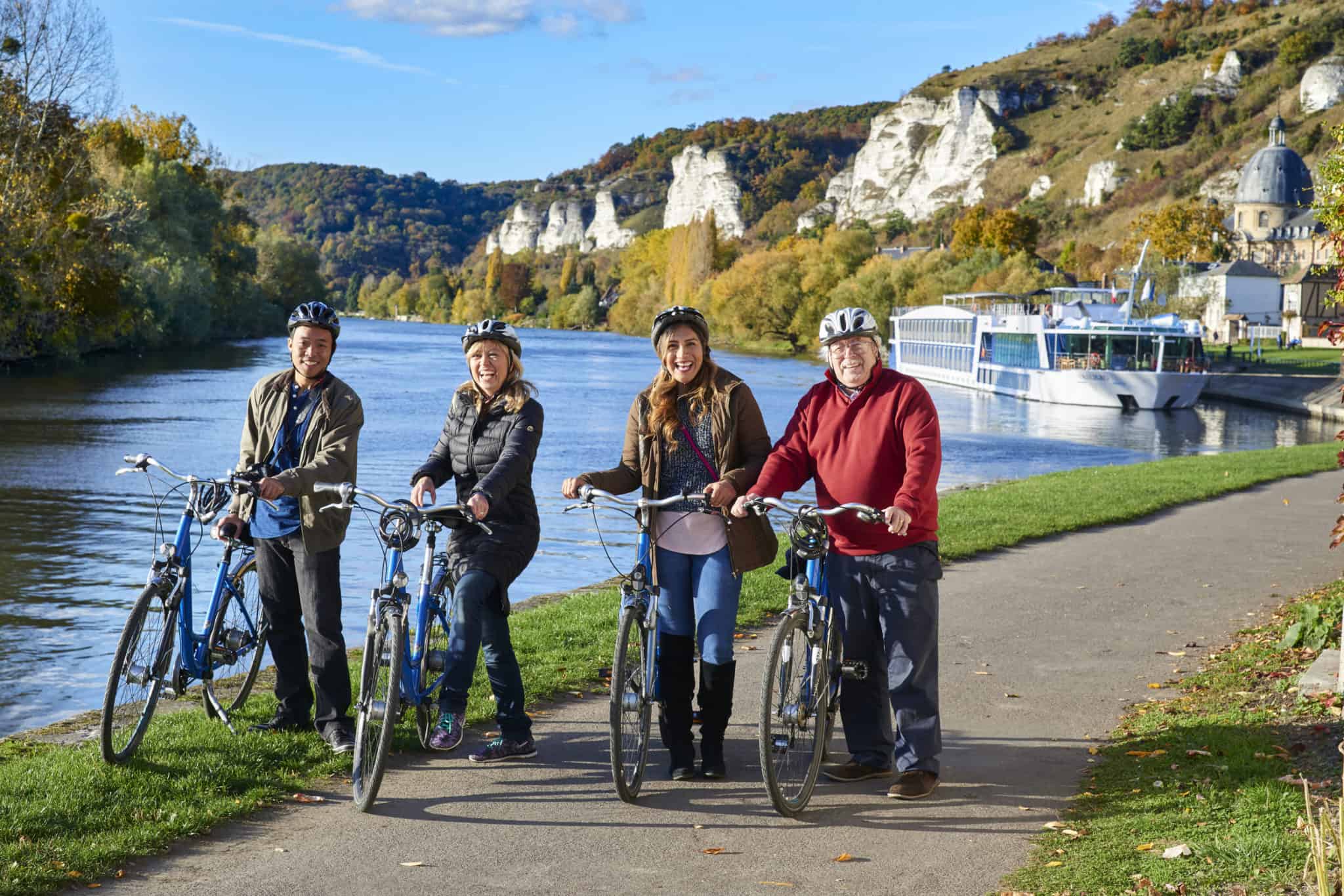 Days 6-32: AmaCerto in Netherlands, Belgium, Germany, Luxembourg, France, and Switzerland
A variety of surprises await as the ship sails through beautiful countries known for their fall foliage and unique cultural experiences.
In the Netherlands, guests can stroll past traditional canals and charming house boats while tasting Dutch specialities. A visit to the medieval town of Bruges is available, as well as lots of hiking or biking through beautiful vineyards.
Exclusive to this cruise, guests will be treated to a crémant-tasting in the French village of Obernai with its ancient market square and baroque 16th century town hall.
Days 33-47: AmaVerde in Germany, Austria, Czech Republic, Slovakia, Hungary, Croatia, Serbia, Bulgaria, and Romania
During the final leg of the cruise, guests will be treated to exclusive experiences and fun tours including an Oktoberfest celebration with music and beer just for AmaWaterways guests, a walking tour in Dürnstein along its cobblestone streets, and a visit to the Szekszárd wine region — one of the oldest red wine-growing areas in Hungary.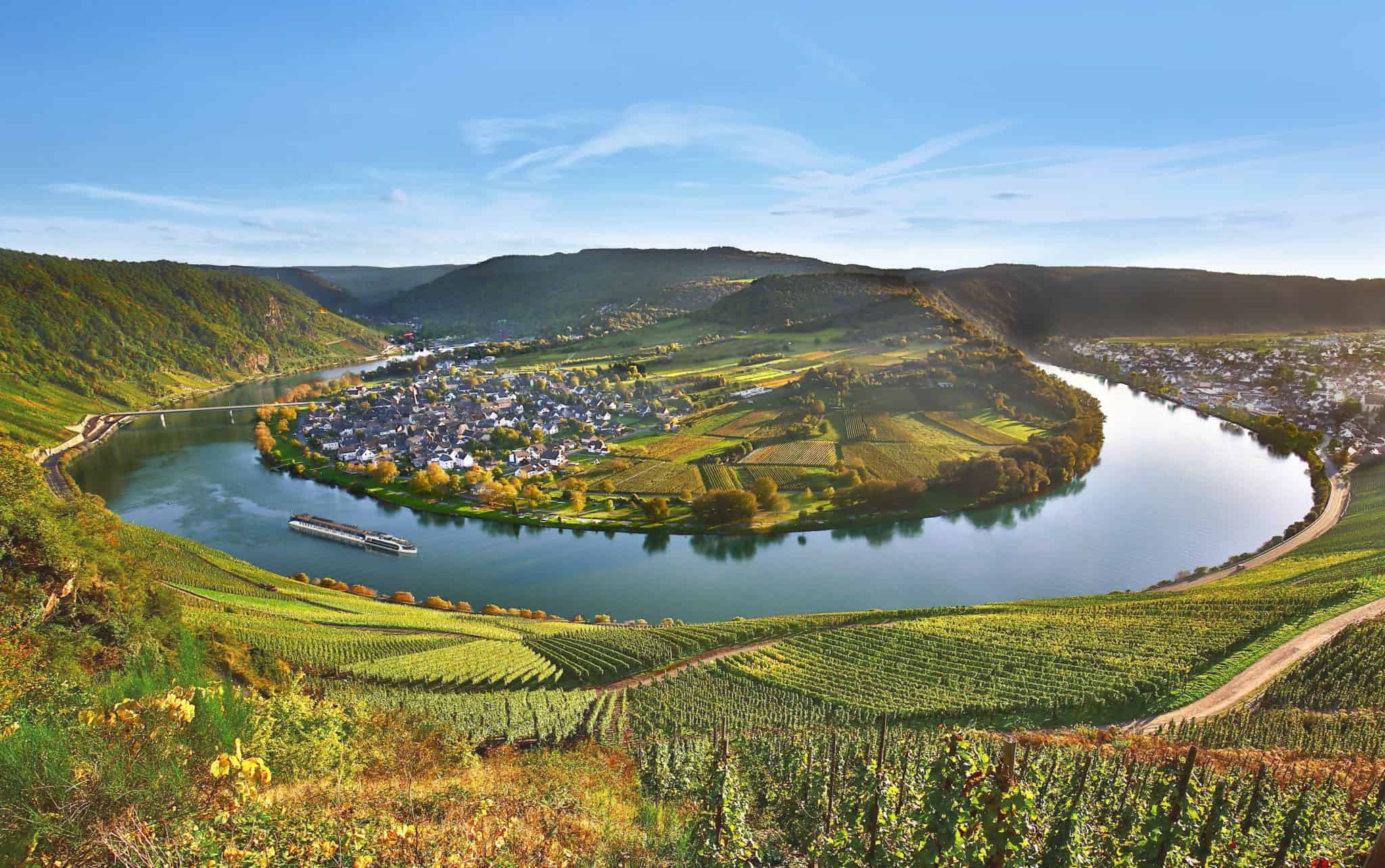 What's Included
Included in the cruise fare is:
Wines at every meal in multiple venues
Excursions
Transfers between the three ships
Free laundry and portage service
All gratuities on board and during shore excursions
Access to a dedicated Cruise Manager that guides guests throughout the journey
Fares for the fall edition of the Seven River Journey Through Europe start at $26,999 per person.
READ NEXT: MSC Cruises Celebrates 12 Months of Cruising, Proving Protocols Work