When it comes to a certain Carnival ship, she was the one who got away. But before Carnival had even begun thinking about Vista or Horizon, there was Pinnacle. It was to be massive, with a monorail running around the outside edge (in much the same way that the SkyRide does the line's newer ships) and a lazy river on an expanded promenade deck. So what went wrong?
A Futuristic Carnival Ship Before It's Time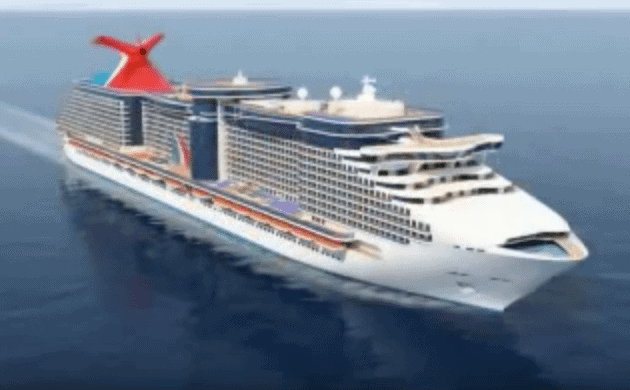 Jake Williams, host of the YouTube series Cancelled, tells the fascinating story, thanks in part to his exclusive sit-down interview with Joe Farcus, one of the designers who worked on the team tasked to create "a ship unlike any other."
While Pinnacle never came to pass (thanks in part to a jaw-dropping price tag), many elements of her innovative design have very clearly been adapted for other ships and even competing cruise lines.
Details revealed about the Carnival ship?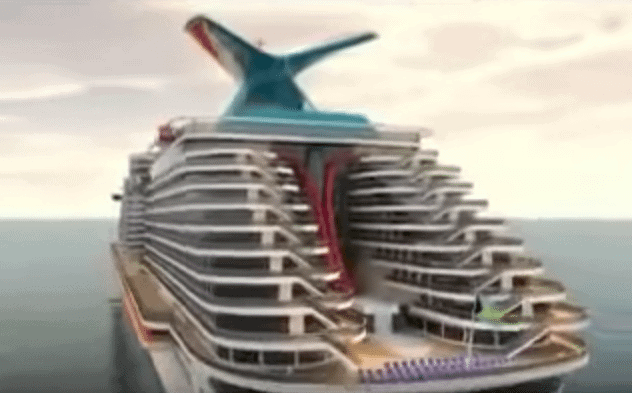 The vessel would've been over 200,000 tons
A water park with a mountain
Lazy river
A monorail system around the ship
A split aft end like the modern day Oasis-class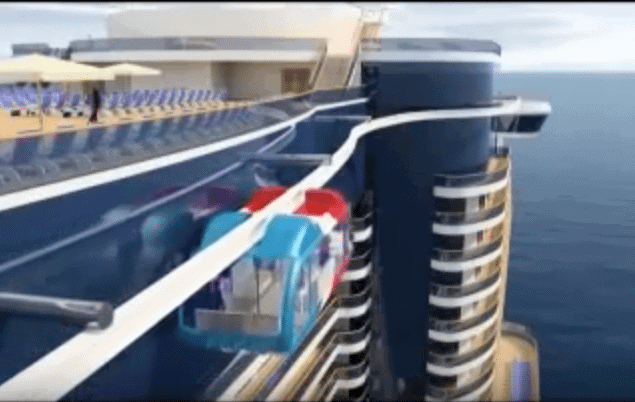 These renderings were taken from a virtual reality video created by Fincantieri shipyard in the mid-2000s (pardon the distortion, the photos are long gone).
Got 11 minutes?
Click play on the video below, and then hit the comments to tell us if you, like us, would have killed to give this ship a try!