Six months after Carnival's Amber Cove opened, it continues to be a success. In the first six months, Puerto Plata's Carnival-operated Amber Cove Port welcomed 55 cruise ships and more than 220,000 visitors during its first six months of operation.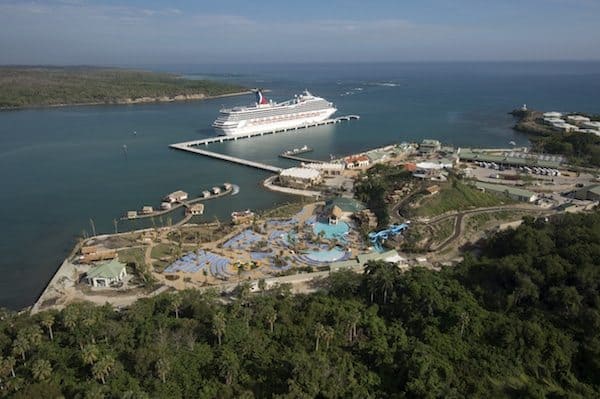 The Dominican destination is perfect for both guests who want to relax and soak up the sun, as well as visitors looking for a little bit more adventure to fill their day.  It features a pool with a lazy river, a zip line, cabanas, bars and restaurants, and lots of shopping options.  The kids get to play in their own water park area, and there's an adult water park as well.
The shore excursions for Amber Cove were selected based on guests' favorite activities in other similar Caribbean destinations, and there's something for everyone to choose from.  The port features adventure, culinary, historic, golf, water activities, and swimming with dolphins shore excursions.  Some cruise lines that call there include Holland America, P&O, Princess, and Fathom.  Chances are, no one will be closing out their day in Amber Cove without a smile on their face!