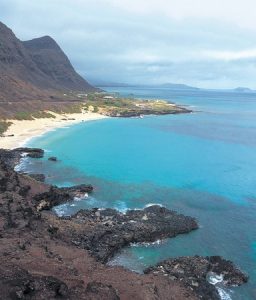 Seattle, WA, October 26, 2011 – Adventure cruise tour operator American Safari Cruises celebrates its inaugural season in Hawaii on October 26, 2011 when the 36-guest Safari Explorer begins its first inter-island voyage. The upscale yacht will sail 24 voyages between Maui/Lana'i and the Big Island through May 2012.
 
Seven- or 10-night active, adventure un-cruises explore Lana'i, Moloka'i, Maui, Molokini and the Big Island. Itineraries sail between Maui/Lana'i and the Big Island and reverse; a scenic ferry ride connects guests between Maui and the yacht on Lana'i.
 
"We've spent six years nurturing relationships with local businesses and families in Hawaii," said Dan Blanchard, principal and chief executive officer. "Introducing our guests to the traditional culture and history of the Hawaiian Islands is a key component of the trip and crucial to our philosophy of authentic travel."
 
A Hawaiian blessing for the yacht and crew took place on October 25 on Moloka'i. Hawaiian cultural advisors from Maui, Lana'i, Moloka'i and the Big Island were invited to attend. The blessing celebrated the beginning of operations in Hawaii. Traditional Hawaiian protocols are also being arranged at each island to ask permission for entry.
Source: American Safari Cruises