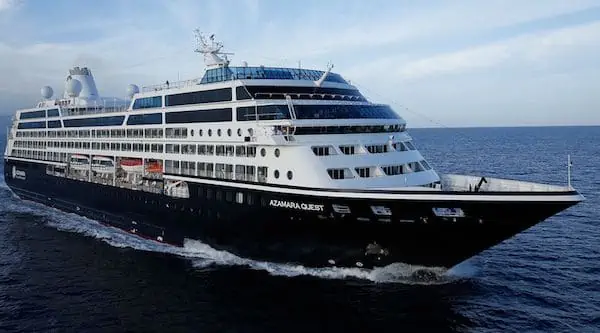 Azamara Club Cruises has announced that they've agreed to purchase a sister ship to Azamara Journey and Azamara Quest, with delivery slated to take place in March.
The new addition will be called Azamara Pursuit, and is similar in size to her upcoming sister ships, meaning it will allow visits to unique ports that larger ships aren't able to reach.  The ship will also continue Azamara's tradition staying longer in ports, to allow guests to experience more there.
The ship's décor will be updated to match Azamara's other ships' style, and will be similar to the renovations recently done on Journey and Quest. 
For more information on Azamara Pursuit, visit azamara.com/pursuit.