"When I do eventually drop, I pray to God that it'll happen in one of three ways. Firstly, on stage or leaving the stage, then secondly in my sleep. And the third way? You'll have to figure that out for yourself!" –B. B. King
I don't consider myself an intellectual person but one thing that does speak to me is music. I've spent the past decade working at different terrestrial radio formats but one name I never knew much was B.B. King – until I sailed on Holland America's ms Eurodam.
It was onboard that I was introduced to the B.B. King Blues Club at Sea. The music resonated with me so much that the moment I got home I downloaded B.B. King's Ultimate Collection.
B.B. King Blues Club at Sea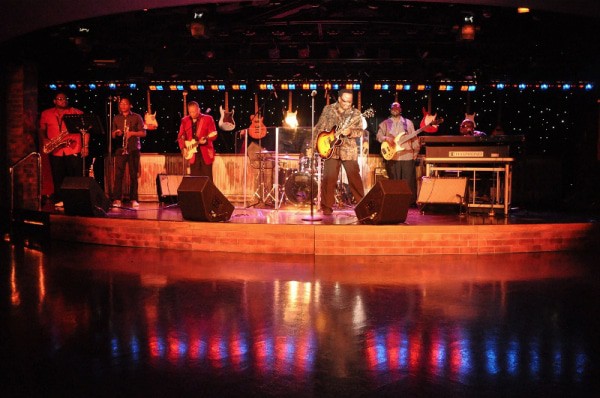 You'll find the B.B. Kings Blues Club aboard eight Holland America ships, taken from the land-side franchise
BB King's Blues Club
in Nashville, Memphis and Orlando.
Technically you could say B.B. King has more blues clubs at sea than on land. Straight from Beale Street in Memphis to the Queens Lounge at sea, you can hear smooth sounds of these soulful musicians.
We are deeply saddened by the news of the passing of blues legend B.B. King. His incredible talent and passionate musical interpretations defined the blues for a worldwide audience, Holland America Line said in a statement.
Response
"I was honored to be one of the first guests to experience the BB Kings Blues Club on the ms Eurodam. The Queens Lounge was packed every night and everyone loved the blues music. BB King truly brought his gift to those of us who sail on Holland America Line," said Scott Lara, a frequent Holland America cruiser.
Final Thoughts
Next time you're sailing on a Holland America ship and rocking out to the jazz band in the B.B. King Blues Club, raise a glass because we have lost the legend. Rest in Peace my friend.