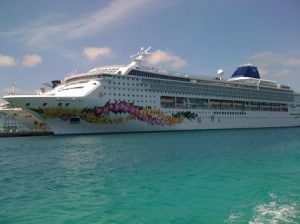 Cruise ship traffic is up five percent over the past year for the Bahamas islands, according to Carla Stuart, director of cruise development at the Ministry of Tourism and Aviation.
Bahamas offers two cruise ports for cruise lines to bring guests, Nassau and Grand Bahama island. Last year alone more than five million guests arrived on cruise ships to Bahamas, 843,000 from Grand Bahama island.
Tourism alone accounts for 60 percent of Bahamas' GDP and accounts for almost half of the Bahamian workforce.
Source: The Nassau Guardian
Subscribe to our Cruise News Updates.