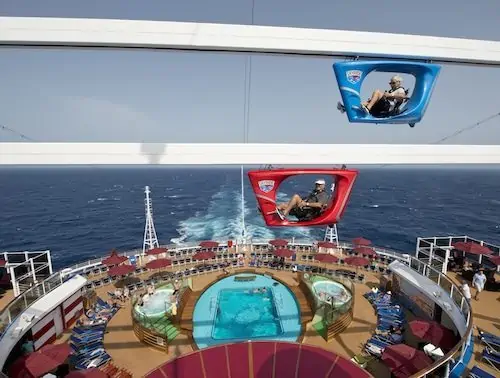 It seems like only yesterday we were eagerly anticipating the arrival of ships like Carnival Vista and Holland America's Koningsdam, and yet here we are, wrapping up another year! Before we raise a welcoming toast to 2017, let's take one last look back at some of the biggest stories of the past 12 months. If you missed the story, click on the link. And if you think we missed a story that should have made the list, hit the comments and let us know!
Smartest Move
In an attempt to deal with tardy diners, Carnival rolled out a test program mandating that anyone missing their assigned seating time in the main dining room by more than 30 minutes eat elsewhere.
Best Reason To Celebrate
The folks at Norwegian had reason to pop more than a few corks as they marked their 50th anniversary!
Most Buzzed-About Feature, Overseas Division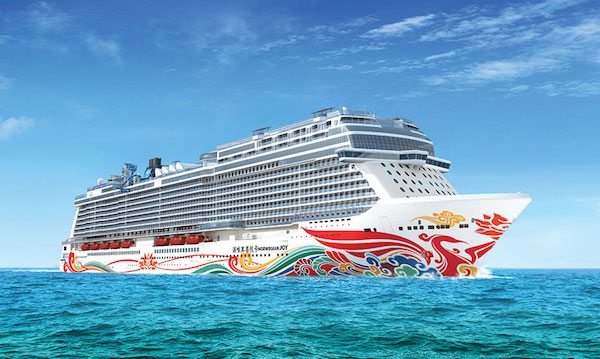 The moment it was announced that Norwegian Joy would feature a two-story go kart track, even outlets like Road and Track magazine developed an interest in cruising… despite the ship being built for the Chinese market.
Most Buzzed-About Feature, U.S. Division
This one's a tie. After all, how do we choose between the nearly 10-story high Ultimate Abyss slide on Royal Caribbean's Harmony of the Seas and Carnival Vista's high-flying, racing bike track, SkyRide?
Coolest Display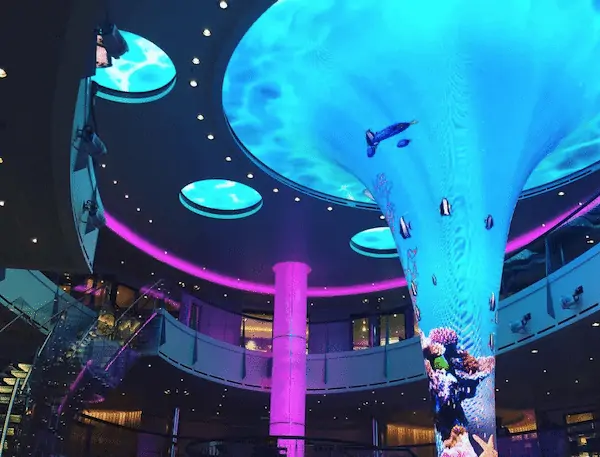 The LED Dreamscape "tornadoes" at the heart of Carnival Vista's atrium and casino are a constantly changing cavalcade of awesome.
Most Shocking Story
Crew members aboard Caribbean Princess not only illegally dumped oily waste into the ocean, but then conspired to cover up the incident, resulting in a record-breaking $40 million being levied against the line.
Best Representative
With his self-deprecating wit and daily interaction with passengers via his Facebook page, Carnival's senior cruise director John Heald is perhaps the most recognizable cruise-related persona this side of the line's failed presidential candidate, The Cat in the Hat.
"Coolest" Entertainment
Disney Cruise Line welcomed Anna and Elsa to Disney Wonder when a version of the wildly popular movie Frozen joined that ship's entertainment roster!
Most Unexpected Welcome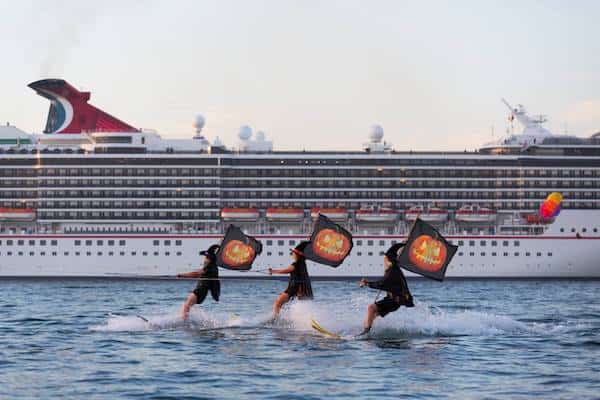 Upon arriving in Australia's Sydney Harbor on Halloween morning, Carnival Spirit guests were greeted by waterskiing, wakeboarding, and parasailing witches!
Best Family Reunion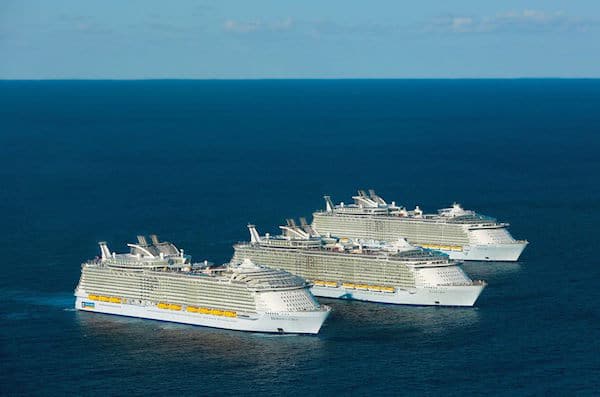 In November, the three biggest cruise ships in the world – Royal Caribbean's Harmony of the Seas, Oasis of the Seas, and Allure of the Seas "met" for the first time off the coast of Florida.
Hottest Spot
Having been closed to cruise ships based in America for many a year, by the end of 2016, Cuba was becoming the trendiest of destinations as various lines won approval to ferry passengers to that country's shores.
Least Popular Decision
Citing safety and security issues, Norwegian decided to ban passengers from bringing bottled water and sodas on board. To say the internet did not take the news well would be an understatement.
Coolest Trend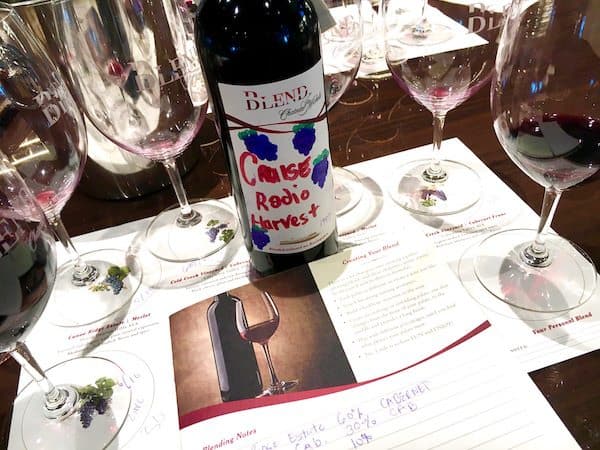 Sure, you can sit back and sip a lovely glass of wine on just about any voyage. But on ships like Holland America's Koningsdam and MSC Divina, you can actually take a stab at making your own bottle of wine, which you can then drink over dinner or on your balcony.
"Highest" Honor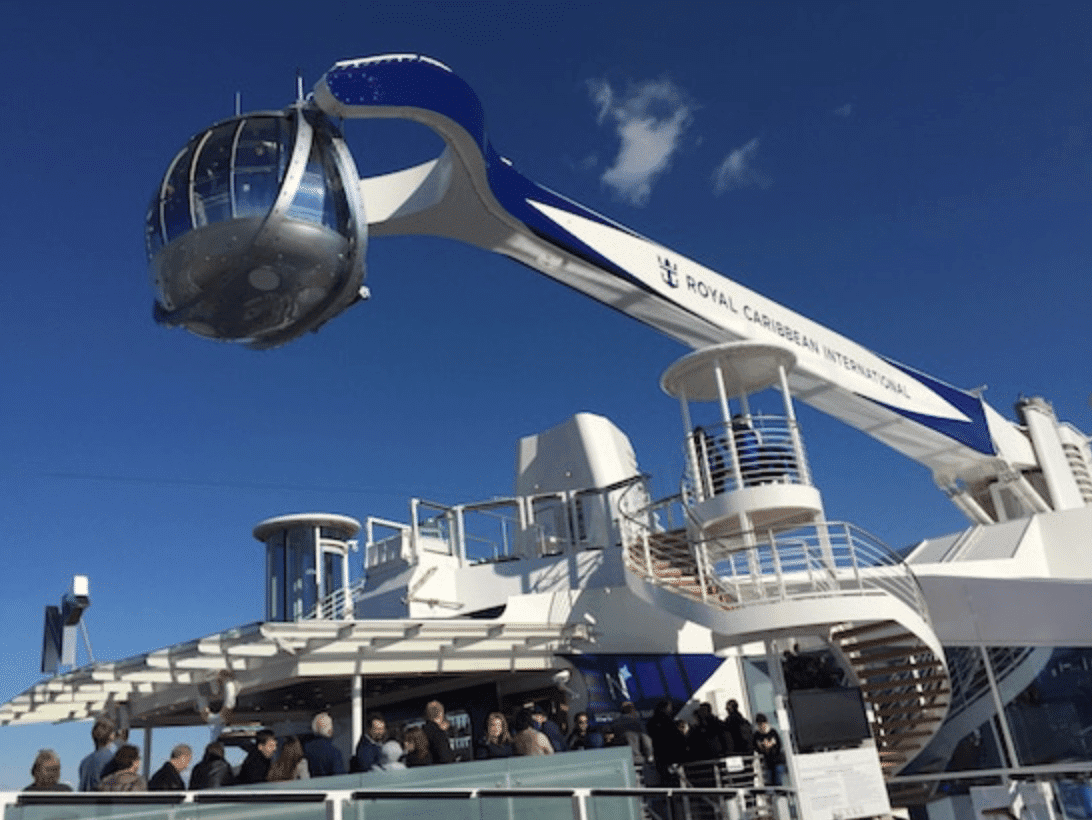 Royal Caribbean's Quantum-class ships went into the Guinness Book of World Records with North Star, which was named "Highest Viewing Deck on a Cruise Ship."