As I've mentioned before during this series of blogs – and I hope you're having as much fun reading them as I am writing them – I don't much care where the ship goes as long as I'm on it. But there's one exception: I love, love, love Norwegian's private island, Great Stirrup Cay. In fairness, it's the only private island I've ever been to, a situation which will rectify itself when I visit Royal Caribbean's Coco Cay during my March trip on Anthem of the Seas. As a kid, I wanted to live on Fantasy Island, so it makes sense that as an adult, I'd be all about these tropical paradises.
What's Changed?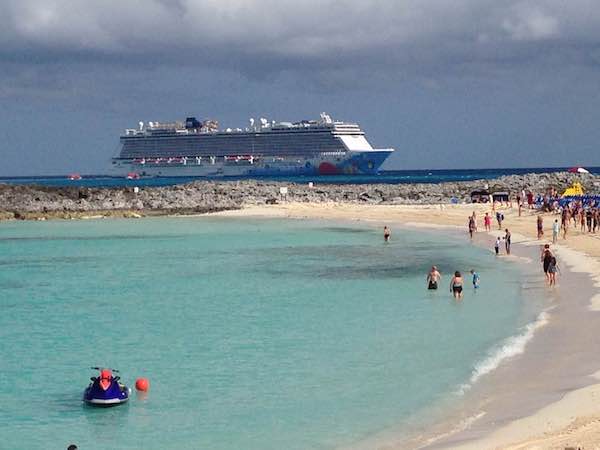 Over the past year, we've heard a lot about the changes taking place at Great Stirrup Cay, and because of both the ongoing construction and the lingering effects of Hurricane Matthew, it wasn't a done deal that we would be able to hit the island on this particular voyage. But I'm happy to say that we did, and offer up this look at some of the changes already in place.
The biggest change repeat guests will notice is to the much sough-after private cabanas. Yes, the price has increased. But I'm happy to report that so too has the bang for your buck. The newly refurbished cabanas, big and small, offer plush, comfy couches. The loungers are still there should you want to move one out into the sun, but the interiors of the cabanas now feature much more high-end furniture upon which to rest your butt when not hitting the water. The large cabanas also now feature ramp access, although I can't say why they replaced the staircases. More than a few parents had to deal with splinters when their
The large cabanas also now feature ramp access, although I can't say why they replaced the staircases. More than a few parents had to deal with splinters when their off-spring decided to slide down the fairly steep ramps! The other odd new feature to the large cabanas is a huge mirror against the back wall. At first, I thought these were flat-screen TVs, and while I know some would welcome those, I for one was happy to find out I was wrong. As it is, TV's are everywhere on the ship, making it nearly impossible to avoid the real world should you choose to.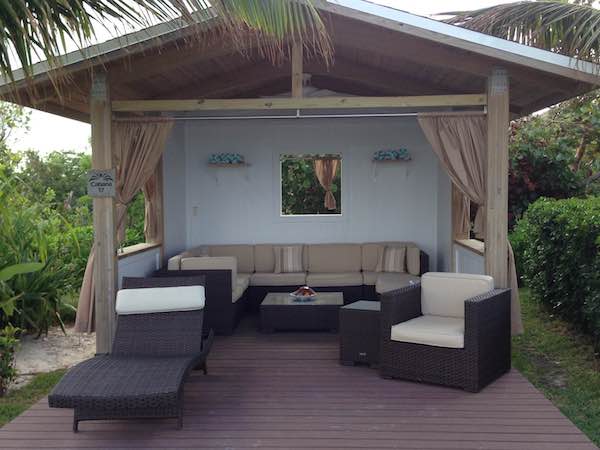 The small cabanas also got a make-over, and feature the same comfy couches and billowing curtains as their larger brethren. Another nice addition to the island is a cement walkway connecting the various cabana areas. While this might very well get hot on warmer days, it's a pleasant change from the sometimes rocky terrain which had to be traversed in the past. There are also lovely, brown-wooden bridges and railings, giving the whole cabana area a much classier, for lack of a better word, than it had before.
The Bad News
So here's where I have to apologize to some of my fellow cruisers. During the early days of the voyage, I was telling anyone who asked (and probably many who didn't) that when they got to the island, they should bypass the main beach, trek past both the large and small cabanas and head for the lovely lagoon just beyond. "It's much more private," I'd say, "and it has its own, less-crowded buffet area." All of that was true… the last time I was on the island. The lagoon area, however, is still undergoing refurbishment and is expected to re-open sometime in 2017. The downside to this is that lines at the one-and-only buffet can be pretty long. To help deal with the hungry masses, however, Norwegian has separated the dessert and beverage areas from those where one gets their standard burgers-and-fixings lunch, which goes a long way toward spreading folks out.
Rough Waters
It's easy to see why private islands to which a tender is the only transport are so often skipped. The seas were a little rough today, with dark clouds looming on the horizon and rain sporadically showering down upon guests. As a result, the entire tendering process can be a bit dicey and even scary for those who aren't fond of rough seas. Some guests were excitedly shouting out each time we crashed through a big wave, but others were clearly envisioning a Poseidon Adventure ending to their trip. And coming back, it became even clearer how such conditions can lead any line who operates tenders to consider cancelling. Once back at the boat, the waves caused the ramp upon which one had to traverse to rise and lower in a precarious seeming way, rather like the uneven floors of the funhouses we went into as kids. But clearly, the cruise ships know exactly what they're doing and aren't in the business of putting passengers in any danger. The crew helping people back aboard were exercising every precaution, with the biggest danger being impatient passengers being rude to them because the process was taking longer than usual.
Everybody Dance Now!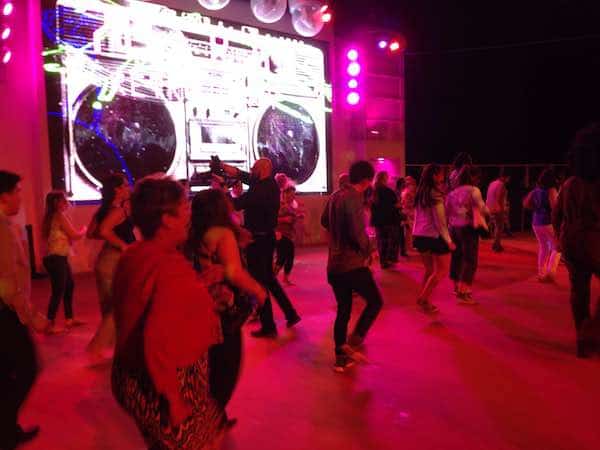 Dinner was again in the Manhattan Room. Of the three main dining rooms, this remains my favorite thanks to the atmosphere and entertainment. Those who think they can skip this because they've already seen Burn The Floor should be aware that the performance in the restaurant is completely different from the one put on in the theater, themed to the 1940's era around which the venue is modeled. Tonight, I went for the crispy spring roll, a Caesar salad and the prime rib roast, all of which was excellent… with the exception of the baked potato. I'm starting to think that cruise lines should just stop serving these, as rarely do they get them right. They are almost always undercooked, and no amount of tasty toppings – of which this had several – can cover that fact.
The other highlight of this evening, and my very favorite of the Breakaway's themed parties, was the 70's and 80's Retro Dance party held at Spice H20. There's nothing like being on a ship in the middle of the ocean, 80's music blaring, people dancing, all under the open sky. One of my new friends and I hit the dance floor and hit it hard, although the party was brought to a rather sudden and unexpected stop when, in the middle of a song, the sound system blew. Rumor has it a guest spilled a cocktail on the DJ's equipment. But the party was quickly moved to the Bliss nightclub, and continued late into the night.
Rather than head to Bliss, though, I took this as a sign from the universe I should go back to the casino. A $40 investment led to a $300 windfall… all of which, I'm sorry to report, went back into the machines. But I had hours of fun winning – and then losing – the money.
One thing the cruise lines need to keep an eye on is the overserving of guests, especially the 20something crowd. By about 1 a.m., there were drunk girls in the men's bathroom (one of whom sounded right out of Saturday Night Live's famous Drunk Girl sketches as she kept declaring to her friend "I love you, girl!") Even as I type this, at nearly 3 a.m., there are two very drunk fratboy types yelling at one another in the hallway outside the staterooms. There's a fine line between people having a good time and people being overserved, and this is something all the cruise lines need to be conscious of. Sure, cutting off over-intoxicated guests – and we're not talking folks who've had a little too much, but people who are passing out in lounges – might make for a few uncomfortable situations, but not doing so is a recipe for disaster.
One thing's for sure: I imagine tomorrow morning's puffy eye treatment seminar might be one a lot of people could use!
Q: Norwegian prides itself on the concept of freestyle dining, but is it actually important to make a dining reservation?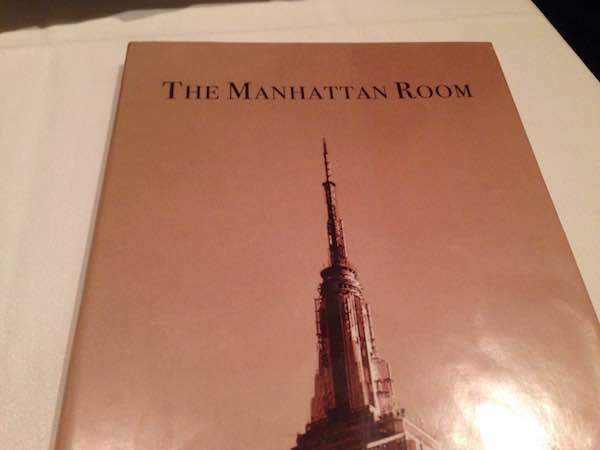 A: As with most of life's tough questions, this one isn't easy to answer. If you really want to eat in a particular restaurant (especially a popular venue like Cagney's Steakhouse) during peak dining hours, it's definitely in your best interest to make a reservation. This also applies if you have a large dining party. Generally speaking, smaller parties seem able to walk into nearly any establishment and get a table fairly quickly. I haven't had reservations in any of the restaurants this week, and have, as a solo diner, been immediately seated in all of them. But a party of 10 wanting to walk into a restaurant at 6:30 on any given evening might find themselves being given a pager and sent to a nearby bar to wait for a while. Not that pre-dinner cocktails are ever a bad thing.
Follow our previous blogs: